The FILA x Sanrio clothing collab will speak to your inner Sporty Spice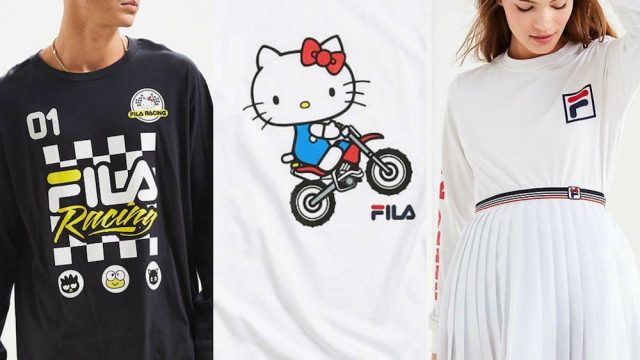 There's a new apparel collab from Fila and Sanrio featuring Hello Kitty and some of her best buds, and it's equal parts cute AND cool.
The old school (like, really old. Fila was founded in 1911.) clothing brand is beloved by stars like Beyoncé, and is known for its groovy '70s tennis looks and fly '80s hip-hop steez.
Hello Kitty is no new kid on the block, either. Sanrio's 43-year-old heroine is going strong and is as adorable as ever. Seems like every week there's a new Sanrio collab, usually featuring Hello Kitty (last week it was Barbie). This collection, available exclusively through Urban Outfitters, features HK and her friends Keroppi, Badtz-Maru, and Chococat.
This line includes women's and men's items featuring the signature Fila logo and the Sanrio gang. There's a decidedly moto vibe to the men's pieces, featuring Hello Kitty popping wheelies and racing gear. There's a tennis flavor to the women's items, homaging Fila's history. It's giving us major Sporty Spice vibes.
There are eight pieces in the women's collection, and six in the men's, but you can obviously wear whatever you like from either line.
Hello Kitty's impact is not lost on Colby Black, Urban Outfitter's General Merchandise Manager of Men's, who said in a press release sent to HelloGiggles,
"Hello Kitty has been a cultural icon for over 40 years. I have always been intrigued by the wide scope of consumer products that have integrated the story of Hello Kitty into their design aesthetic – from sandals to coffee, to airplanes, and even microwaves....We are excited to present this one of kind, limited-edition collection."
This release is limited-edition, so hop on it! Items are priced between $20 and $119. Let's take look at some of the stand-out products, shall we?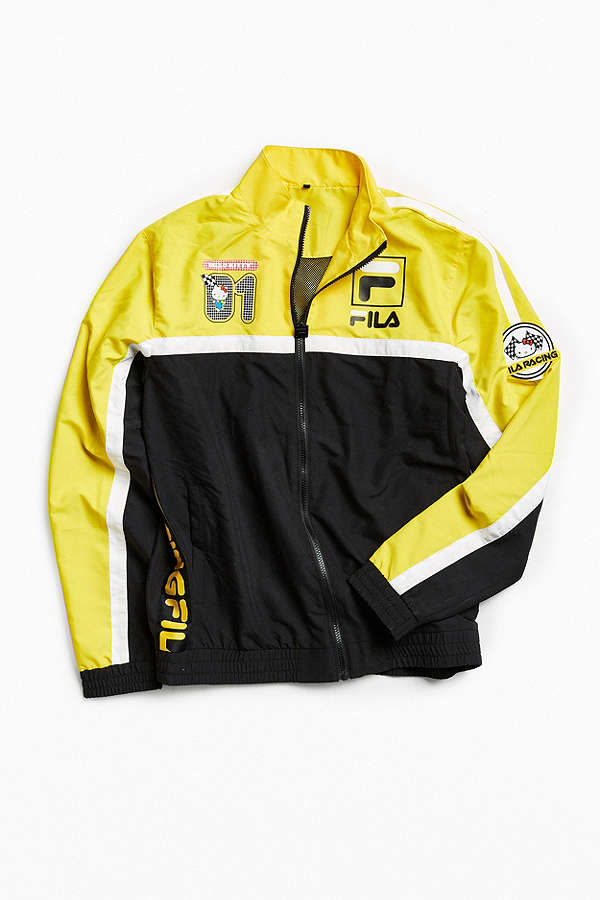 Shop the FILA x Sanrio collection featuring Hello Kitty ($20-$119) at select Urban Outfitters stores and online at urbanoutfitters.com.