This dating app has a new way to fight ghosting, 'cause busting makes them feel good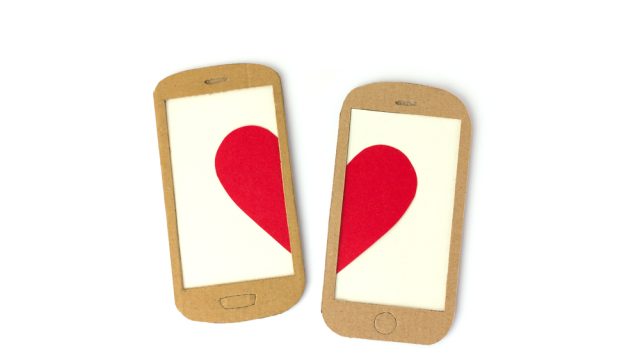 There really isn't much worse in the world of modern dating than being ghosted. No matter how you slice it, just up and disappearing is probably one of the most disrespectful ways to end a relationship. But this new, elite dating app might just have found a way to fight ghosting.
The League is a high-end, exclusive dating app that costs users a one time fee of $180. This app implemented "read receipts" and it could be the answer to all our problems.  Sure, it's a simple fix, but it has to do more with accountability than anything else.
Just the simple act of seeing who has (or has not) read your messages can give you a clear picture of the other person's intentions.
Especially when they mysteriously aren't responding. Sure, if they decide to get back to you, they might try the old "oh, sorry, my phone was off" excuse, but with read receipts, you can weed out the liars and habitual ghosters.
Of course, ending ghosting doesn't fix all the issues with online dating.
Seeing the read receipt won't solve the underlying behaviors, but it will certainly offer a clearer picture about how eager the other person is to talk to you. This can make decision making a lot easier. When someone sees your text, but refuses to answer, that's a pretty clear indicator that they just aren't that into you.
The League founder and CEO Amanda Bradford told Mashable:
"We hope this feature will cause our flaky users to be more polite in responding since now it is obvious if they are 'ghosting,' but even if it doesn't, it gives the users on the other end of the match more information to make decisions about who to wait on.
But would you rather know someone is ignoring you? According to users, very much YES.
Mashable reports, "Read receipts were the number one thing users requested."
Other dating sites offer it as well. OKCupid's top tier offer the feature, and of course, Facebook and iMessage. But any tool to help us ward off the baddies in the dating world is appreciated!