How you can fight to protect families detained at the border when you're an American abroad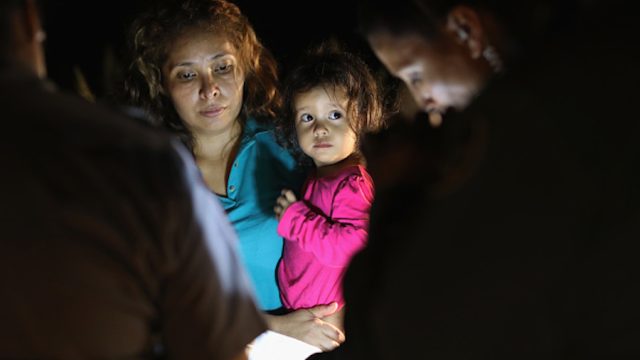 According to the United States Department of Homeland Security, in April and May of 2018, around 2,000 children were separated from their families. President Donald Trump's administration enforced a "zero-tolerance" policy where children of immigrants crossing the border and seeking political asylum without proper documentation were taken from their families and placed in a detention center.
One immigrant, Ibis Obeida Guzman Colindres, a young mother from Honduras who is currently held in a prison in SeaTac, Washington, has shared that she hasn't heard her son's voice in over a month. These families have no idea when they will be reunited with their children, and many U.S. politicians and news outlets have shared videos of children caged together with nothing but space blankets. Attorney General Jeff Sessions defended the policy, citing Bible passages to defend human rights abuses. President Trump evoked the language of Nazi Germany when he tweeted that immigrants would "infest" the U.S.
The zero-tolerance policy has provoked outrage across the globe, and on June 19th, reports surfaced that the U.S. would withdraw from the United Nations Human Rights Council (UNHRC), a day after the UNHRC criticized the Trump administration.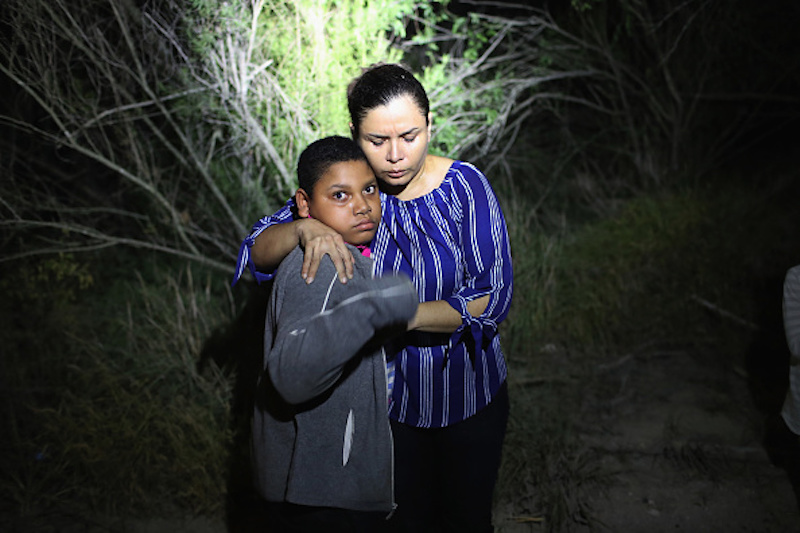 I am an American expatriate. I have lived in Paris, France for the past three years, but I have remained politically engaged and an active voter from abroad. Horrified and heartbroken by what is happening in the country I still call home, I picked up the phone, Googled my Congressman's name, called the number at the bottom of his website, and told the Congressional staffer, a human, on the other end of the line about the devastating video footage and audio of children separated from their parents, how humans should never be put in cages, and that this isn't unlike what the U.S. has done in its recent past (the Japanese internment camps came to mind, and more). I asked why we could not learn from history. I even shared how terrified I am when I fly into and out of the U.S. from being aggressively questioned by immigration authorities each time.("Do you speak English?" in an Atlanta airport and "Why do you have a French visa? Do you not like the US?" at JFK in New York).
Today, June 20th, President Trump signed an executive order ending the forced family separations, but as the Associated Press reports, Trump also says that the "'zero-tolerance' prosecution policy will continue."
So what exactly does this mean? It means the fight continues. We don't know how or when separated families will be reunited, and refugees seeking asylum will still be imprisoned in inhumane detention centers.
Many of us Americans abroad may be feeling helpless and at a loss for how to help protect these families, but my phone call with the Congressional staffer helped me learn how to be more than just a hashtag activist. Here is a list of what we can do to fight these abuses from where we live abroad.
1 Contact the Congressional district office where you are registered to vote in the U.S.
You can find your representatives here. You can choose to call, write, or do both. When I made that phone call, I was able to get in touch with someone on the first try.
2Stay informed.
Visit govtrack.us, where you can see what legislations are being passed and read the news from trustworthy sites.
3Register to vote from abroad.
Visit this site to learn how to register to vote in U.S. elections when you live in another country as an American citizen. Some Americans still believe they can't vote from abroad, but that is simply not true. Know your rights and vote. It's your civic duty.
4Volunteer with and become a part of political organizations.
Become a voter registration volunteer and help get other American expats registered to vote from abroad. I was able to do this by getting in touch with a friend who is involved with an international chapter of a political group here in Paris. Visit sites like Democrats Abroad to learn how you can volunteer and to stay up to date with relevant actions. Look for local political groups on Facebook that are not associated with a party if that's a better fit for you.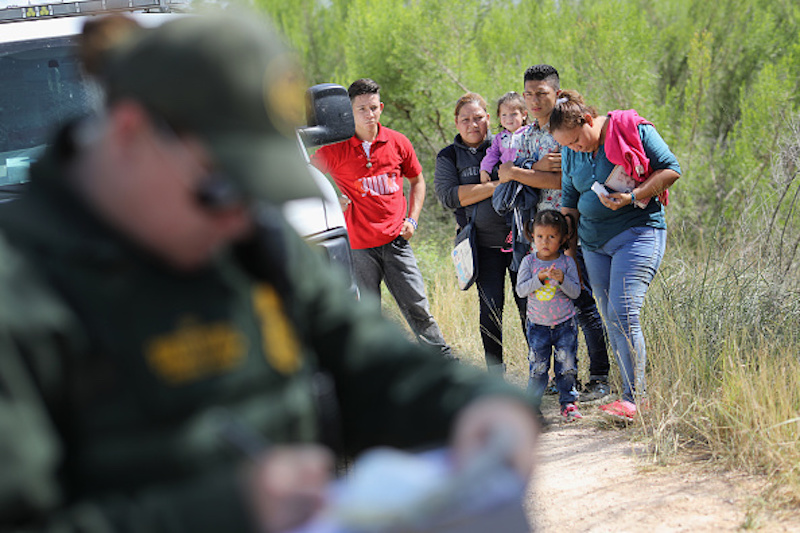 5Phone bank.
Throw a calling party for all your American expat friends to come and call your represented officials as well as registered voters in purple states leading up to the midterm elections (those are states where there is equal support for Democratic and Republican politicians). You can also call the Department of Homeland Security at 202-282-8495 and the Secretary of Health and Human Services, Alex Azar, 202-690-7000 to demand an end to these detentions.
6Demonstrate from abroad.
I recently helped a few French and American students organize their March for Our Lives events in Paris and was moved by how a group of young people could get so many protesters together in a city like Paris. American cultural anthropologist Margaret Mead once said, "Never doubt that a small group of thoughtful, committed citizens can change the world; indeed, it's the only thing that ever has."
Get a few friends together to start a committee, talk to your city to get the right permits, promote your demonstration on social media, and make it happen.
7Donate.
You can donate to organizations fighting for immigrant and refugee rights no matter where you are. Check out HG's list of organizations.
After you've done everything on this list, share your thoughts on your social media handles. Talk to your friends back home in the U.S., especially those with different views. Start a discussion, but be more than just a hashtag activist.