For some reason, Jamie Dornan is singing on the "Fifty Shades Freed" soundtrack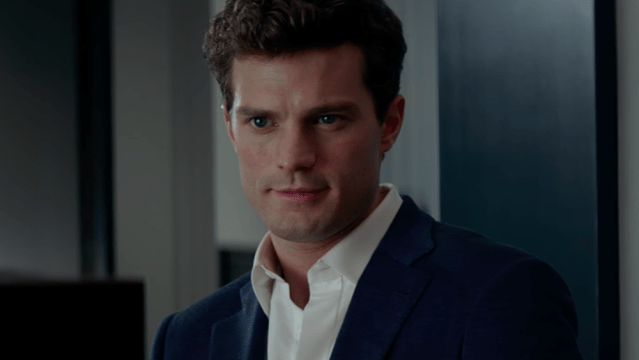 Uhh, so like, our list of wild fun facts about the Fifty Shades of Grey trilogy isn't exactly short. But this might be the wildest twist yet: Jamie Dornan sings on the Fifty Shades Freed soundtrack.
The movie and the soundtrack will drop on the same day — February 9th — so we have a while to go before hearing his song, unfortunately. And we don't know much else right now, but our curiosity is piqued because, like, CHRISTIAN GREY IS SINGING A SONG. Since we're pretty sure his job is to look very serious at all times, these two things don't compute.
As Bustle points out, it's probably a cover of Paul McCartney's "Maybe I'm Amazed." What we really want to know is if this is just Dornan living his best life (we have to assume he's interested in music and performing, because he was once part of a band), or if Christian Grey is going to sing a song in character. The latter seems most likely, right?
Check out the track list, here:
https://www.instagram.com/p/BdsjWq-HPxT
ICYMI, Dornan isn't the only Fifty Shades Freed cast member performing on the soundtrack.
Rita Ora, who plays Jamie Dornan's sister, also has a song on the album. The song, called "For You," is a collab with Liam Payne and actually dropped a few days ago. So whether or not you're excited about Fifty Shades Freed, you should definitely be excited for the sure-to-be sultry soundtrack.