The "Fifty Shades Darker" trailer is here and it looks THRILLING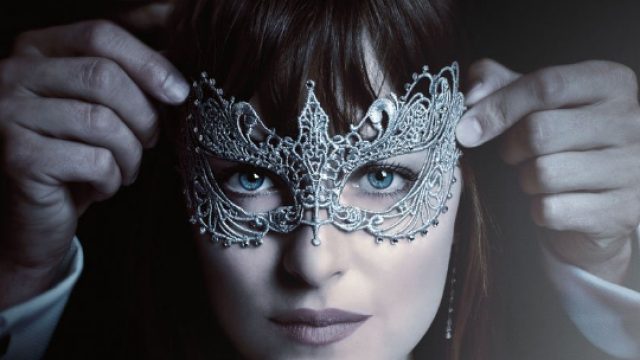 Things are really heating up in the work of Fifty Shades. Not only has author E.L. James teased that there's a new book coming out (possibly next year), but a teaser for Fifty Shades Darker was revealed and it looked GREAT.
Now the whole bloomin' trailer for the film has been released and it looks THRILLING.
Ooh, everything about this looks rather tense, especially set to Miguel's new cover of Beyoncé's "Crazy In Love" (which we LOVE BTW. Gonna need that soundtrack ASAP).
Fifty Shades Darker, the second instalment in the Fifty Shades Trilogy, picks up where the first film left off. We return to the lives of Anastasia Steele (played by Dakota Johnson) and Christian Grey (played by Jamie Dornan), the on-again-off-again lovers and kink mesotros who, sadly, parted ways at the end of the last movie.
While Fifty Shades of Grey was a (sort of unconventional) romance, it seems that the resulting films are set to get a bit darker in tone. Seriously, watching the trailer for …Darker makes the film look like some sort of terrifying thriller or horror film.
Those of you who have read the books will know the plot, but the bibliophobics among you won't know that the film centers around Anastasia, Christian, and his crazy ex-lover, who was hinted at in the last film but never materialized. Things look pretty tense, as it appears there's a helicopter crash, stalking, inappropriate sexual conduct in the work place (obvs), a steamy shower scene, and, what every thriller film needs, a masquerade ball.
Sounds exciting, right?!
The script for Fifty Shades Darker was written by Niall Leonard, who happens to be E.L. James' husband, and was directed by James Foley.
The film is slated to hit theatres on February 10, 2017, which just happens to be four days before Valentines Day. What a coinkydink.