Fifth Harmony's Lauren Jauregui opened up about online bullying and we love her so much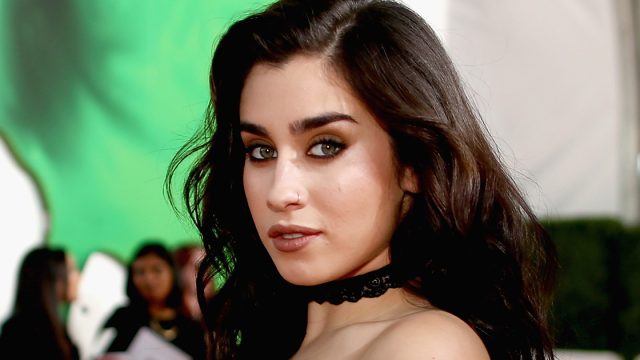 Fifth Harmony are not just one of the most successful girlbands in recent memory. Yes, they may have TWO videos on YouTube that have broken the 1 billion view mark (!!!), but the group are also open about their lives in ways that positively influence their fans.
Earlier this year we saw Normani Kordei take a break from social media following unacceptable racist abuse, and bandmates Camila Cabello and Lauren Jauregui have also opened up about their anxiety and mental health, too.
Now Lauren has also spoken out about online bullying and it's so important.
https://www.instagram.com/p/BKWvoNHjGOJ
Last week, the 20-year-old star announced that she was taking a break from Twitter following a string of abuse after she tweeted about third party political candidate Jill Stein. Despite stating that she was supporting Hilary Clinton, users on Twitter were nasty and cruel to the singer.
"I'm taking a break from this shit. Y'all can have your fun and make whatever assumptions about my character you want," she wrote. "I wait for the day this shit doesn't affect me as much as it does, goodnight✌🏼️"
While the star hasn't completely deactivated her account, she appears to have only tweeted three times. The rest of the tweets have just been links to her Instagram account.
Now Lauren has opened up about the online bullying she faces.
Speaking to Entertainment Tonight, the singer talked about the abuse her and her bandmates face.
"I feel like a lot of people disregard the scrutiny that people like us are under. e're not all thin, model types, and we're not all perfectly colored," she said. "It mind-boggles me that somebody would take time out of their life to make someone feel inferior because of something like that. That to me, is insane."
We *totally* agree with what Lauren is saying. It's mind boggling that people pick on others on social media.
https://www.instagram.com/p/BKWxEAHjwXF
Continuing, she added:
"You can't help it as a human being when you're put under so much scrutiny, by multiple people, not even just one person in real life, telling you something. It harms you," she said. "We try to sit with each other and lift each other up, and these people who are telling you things, these people are all behind their computers who are envious of what you have, and the abilities that you have."
THIS?IS?SO?TRUE. It should never be hard to remember that celebrities are people too.
Lauren went on to explain that girl power was really important to her and her four bandmates as it's something that she feels is totally lacking right now.
Luckily, Fifth Harmony are here to help spread the word with girl power bangers like "That's My Girl."
https://www.youtube.com/watch?v=sY3rIlrTTh8?feature=oembed
We think it's really brave of Lauren Jauregui for opening up about her experiences. The more people that speak up about bullying and online hate the more awareness that is raise around it. Hopefully we'll be able to put an end to it once and for all.