Here's the reason why Fifth Harmony is taking a hiatus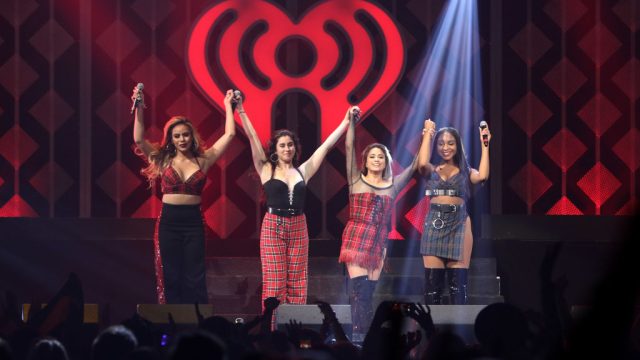 Sad news, Fifth Harmony fans. After six years together, the girl group has announced a Fifth Harmony hiatus. The news is especially interesting considering that former member Camila Cabello left the group just over a year ago in December of 2016. Since then, Cabello's debut solo album broke a huge record, and she's going on tour with Taylor Swift. She's found a lot of post-Fifth Harmony success, and it appears that the rest of the group is ready to follow in her footsteps.
Remaining members Ally Brooke, Normani Kordei, Dinah Jane, and Lauren Jauregui announced their Fifth Harmony hiatus on Twitter on Monday, March 19th. They started by looking back at how much they've accomplished in the last six years.
"Reflecting on the past six years since we started on X-Factor, we've realized just how far we've come and we appreciate everything so much, more now than ever," the girl group said in a statement on Twitter. "We've really had one hell of a memorable journey together and can't begin to express our gratitude to y'all for coming along with us on this wild ride!"
Then, they explained the reasoning behind the Fifth Harmony hiatus: They're ready to go solo. For a while, at least.
"After six years going hard, non stop, we also realized that in order to stay authentic to ourselves and to you, we do need to take some time for now to go on a hiatus from Fifth Harmony in order to pursue solo endeavors."
https://twitter.com/udfredirect/status/975726528242728960
They also thanked their fans, a.k.a. their Harmonizers, for everything.
"To our Harmonizers, thank you for everything we have been able to build as Fifth Harmony. With your love and encouragement we will continue to build on ourselves, support one another in everything we do, and keep making you proud, each other proud and ourselves proud."
false
Here's Fifth Harmony's full statement.
We're bummed about the Fifth Harmony hiatus, but we can't wait to see what exciting new projects these ladies take on.