This cat who raises its arms like a field goal will have you cheering for the weekend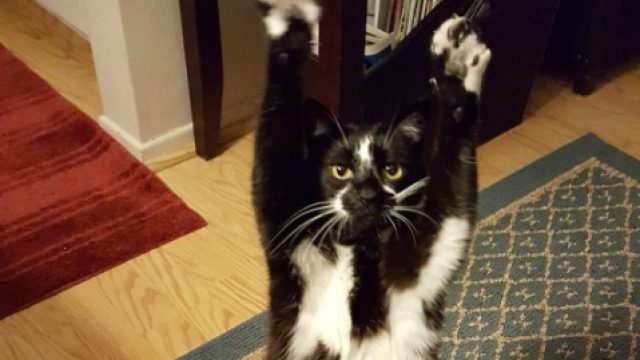 Now that it's officially fall, football is back in season! A lot of our Saturdays are spent tailgating with friends and family while cheering for our favorite teams, but even if you're not into sports, we have a feeling that you'll still appreciate this little kitty named Keys who looks like she's cheering for the weekend in every. Single. Photo!
First of all, check out these balancing skills.
And it looks like she's the Steelers' number 1 fan!
The most regal and respected field goal kitty in all the land!
Here she is being like, "THANK GOD IT'S FINALLY THE WEEKEND! LET'S NAP!
She looks like she's ready to hit the dance floor here, TBH.
Look at this sassy cattitude she's giving everyone.
LOL! *so* ready for the club!
Thanks for cheering us into the weekend, Goal Kitty!