There was a fidget spinner necklace on the runway at New York Fashion Week
Usually, fashion trickles down from the aspirational runways to department store knockoffs. (Everyone remembers that iconic cerulean scene in the Devil Wears Prada, right?) But at New York Fashion Week this year, the usual order of things was turned upside down. A model at Tory Burch's show walked the grassy runway wearing…a fidget spinner.
The summery, bohemian look was still very high fashion. During the show, the model wore a long, loose, green and blue one-shoulder dress. Furthermore, she wore no jewelry except a single, dangling fidget spinner. And we'd recognize that geometric shape just about anywhere. So, what does it all mean??
Well, it at least gives us a new use for our fidget spinners.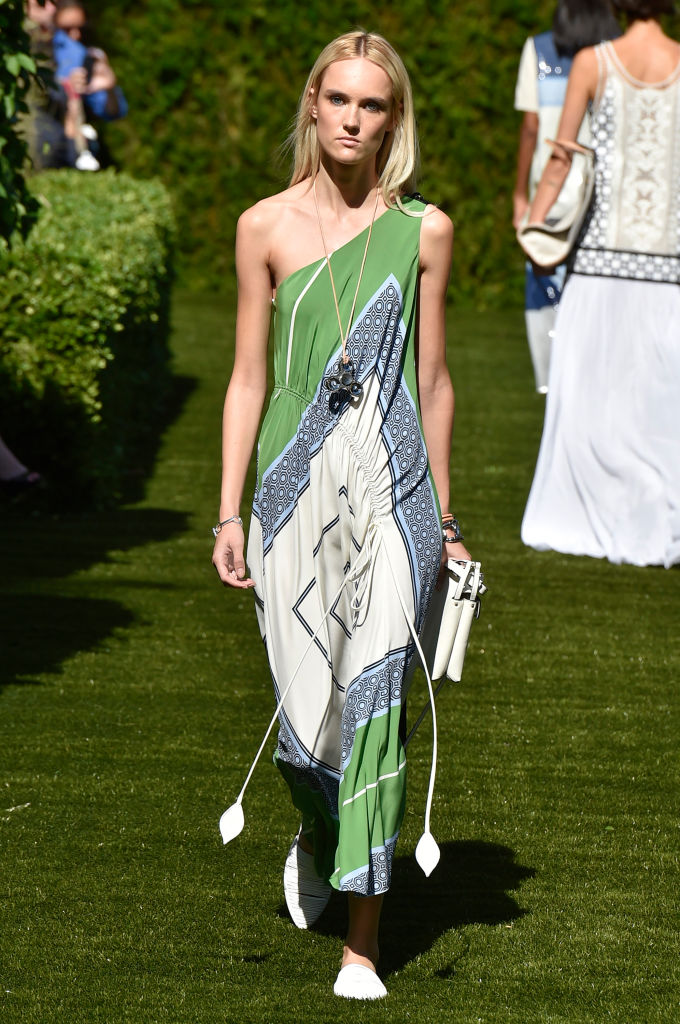 Let's take a closer look.
As the trend of those plastic fidgety toys has faded, kids and adults everywhere have tossed the little guys in bottom drawers. Now, we can pull them back out. Simply put them on a string. And call ourselves trendsetters!
What a glorious day.
false
Furthermore, fidget spinner necklaces have the added benefit of being a good time waster when things get boring in the fashion world. Because who needs an iPhone?
Tory Burch's PR confirmed to Refinery29 that the necklace was "inspired by a fidget spinner."
The overall collection was inspired by noted English designer and interior decorator David Hicks.
"Bold, audacious, brilliant. David Hicks redefined interiors," Burch said about the show. "His fearless and witty take on color and print and his exquisite attention to detail have made a lasting impression on me."
Many thanks to Tory Burch for bringing this innovation into our lives once more.