Fidget spinner cookies are a thing that exists, because of course they do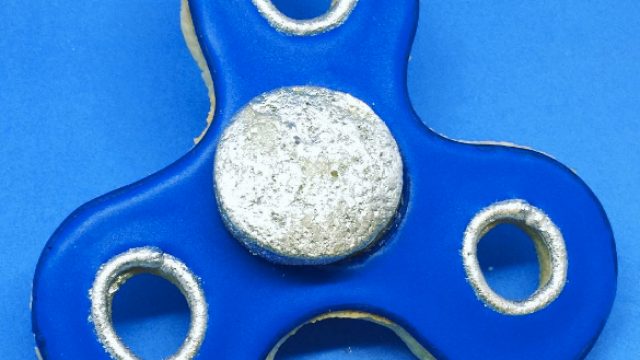 We can only think of a handful of things that are better than an edible toy and cookie hybrid. And for all of you trend chasing folks out there, Clearly Cookie's fidget spinner cookies have just hit the scene. And yes, the Dallas bakery's creation is just as cool as it sounds.
In case you're unfamiliar, fidget spinners are all of the rage for the kids these days. And even for some adults too. The cool gadget serves as a pocket-sized stress reliever. And if you need a little help focusing throughout the day, the fidget spinner is perfect for that too. Just hold the center of the tri-spinner with your thumb and pointer finger, and flick on of its three prongs so that it moves in a circle.
Clearly Cookie outdid themselves with their fidget spinner cookies, and we can't wait to get our hands on one.
The 2008 Martha Stewart cookie contest winners are showing the public just why they deserved to take home the grand prize. Their innovation is something else.
Oh, and you bet your bottom dollar that it spins, too.
So yes, you can eat it AND spin it. Things just don't get much better than this.
And no worries if you aren't local to the Dallas area. The bakery ships all over the United States, so getting your fidget spinner cookie on is a surefire possibility. These edible creations would serve perfectly as a party favor, too. We can imagine that they'll go over well with all of the little kiddies at birthday parties.
We think keeping an eye out for this trendy bakery's next creation would serve in your best interest. There's no telling what else the hot spot may have up its sleeve.