The HG Team tried Rihanna's Fenty Beauty, and here are the best makeup looks we came up with
Rihanna's Fenty Beauty line is undoubtedly one of the most exciting makeup launches of the year. Both hardcore RiRi fans and makeup lovers went running to Sephora (or logging onto the website) once the line dropped earlier this month. As one might expect, the Fenty launch was all the HelloGiggles office could talk about. Some of us texted each other for shopping support during its midnight release while others decided to accompany each other to an actual Sephora store (yes, we stepped away from our computers for this). There, we met other women of all skin tones and ethnicities fawning over the different products our lordess and savior Rihanna hath given us. (Imagine if there was a Fenty Beauty convention?!)
The now Fenty Beauty-obsessed HG staff decided to get together and share our favorite products. While some of us opted for the copper-toned Killawatt highlighters over the golden, glittery Trophy Wife, the lip gloss, and foundation earned all-around praise.
Here are the Fenty faves from four different HelloGiggles staffers with different skin tones.
Marie Lodi, Beauty Editor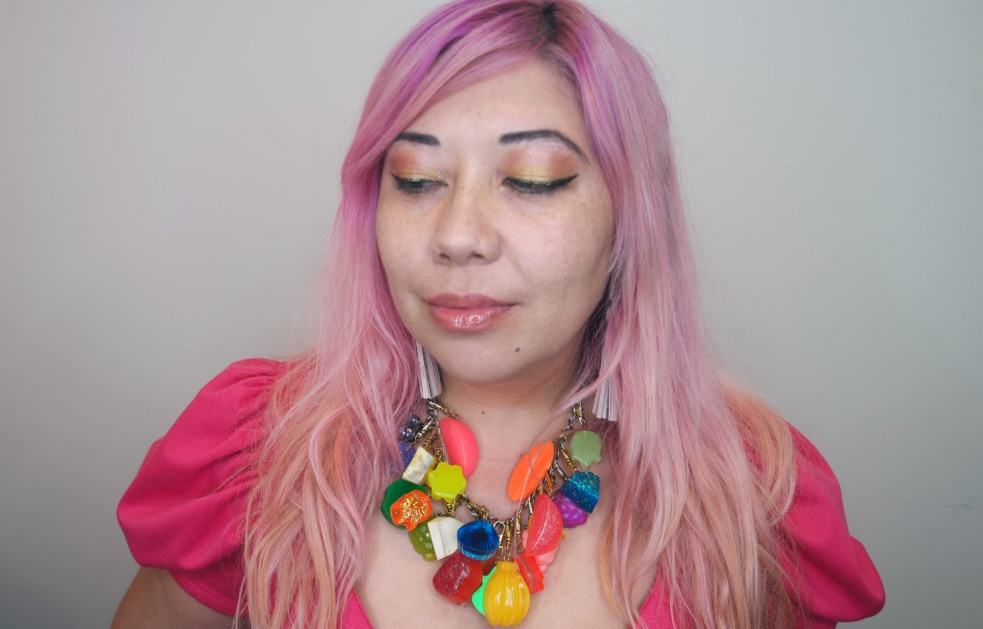 Marie's faves:
The Pro Filt'r Soft Matte Longwear Foundation (I wear #190) is straight up perfect when it comes to everyday coverage. I'm able to put it on in the morning without having to worry about it for the rest of the day. Since the foundation dries pretty fast, I apply it on one side of my face (quickly blending with an angled kabuki brush or a flat oval brush) before finishing the other half.
Instead of putting Killawatt Freestyle Highlighter on my cheeks, I used it strictly as eyeshadow. On my lower lid, I wore Trophy Wife, which makes me feel like a femme Scrooge McDuck or a sexy leprechaun (GIMME THE GOLD). On top, I wore Moscow Mule.
Pro tip:
Get the lip gloss! Gloss Bomb is not too sticky, smells delicious, and makes your lips look like two gorgeous glowing orbs. Everyone knows I'm a matte red lip girl, and I've been wearing this gloss for days. WTF is happening to me, Rihanna? She changin' me!
Alyssa Morin, Associate Beauty Editor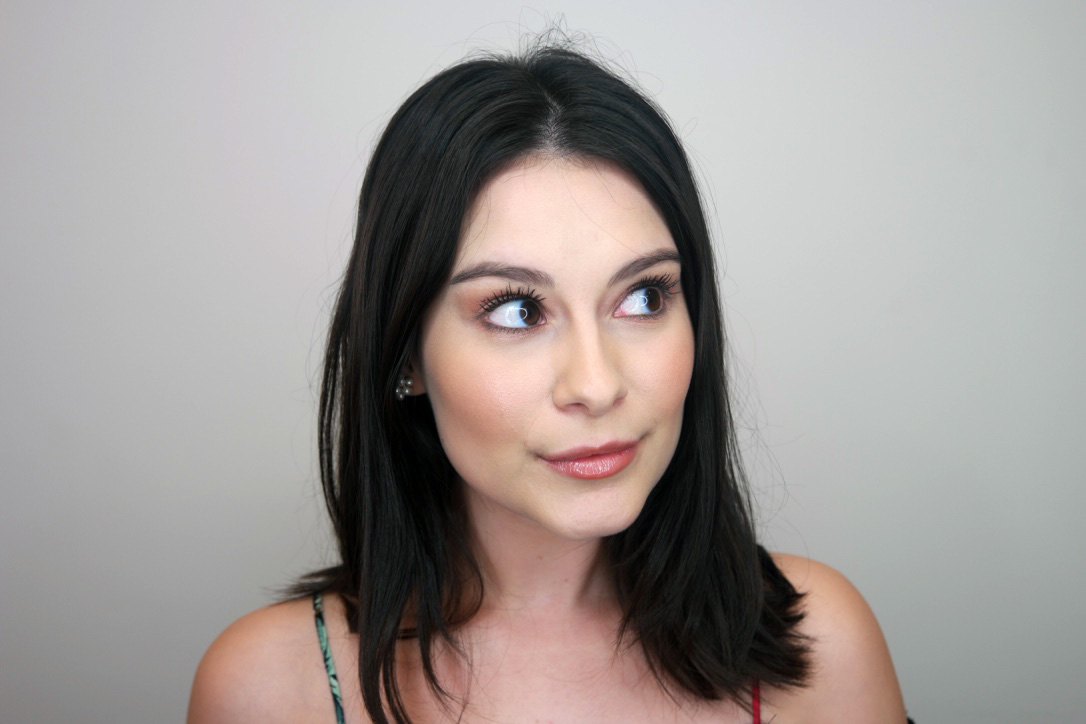 Alyssa's faves:
How did I ever walk this Earth before Rihanna's Pro Filt'r Soft Matte Longwear Foundation (I wear #140)? This is seriously the best purchase I've ever made — it beats buying my wedding dress! In all seriousness, I love the finish of this foundation, I use a beauty sponge to apply it on. And I kid you not, I look like a walking Instagram filter. While it is mattifying, it leaves your skin looking flawless, even if you have dry skin (like me). Another standout product for me is the Pro Filt'r Instant Retouch Primer. It minimizes my Jupiter-sized pores and gives me an all-around smooth base for the foundation. And if I do have to touch-up my makeup, I use the Invisimatte Blotting Powder.
For this look, I also applied the Killawatt Freestyle Highlighter in Ginger Binge and Moscow Mule on my cheeks and eyelids. I also used the Gloss Bomb Lip Gloss, which I'm obsessed with. As a gloss girl, this one knocks it out of the park with its mess-free formula and rose gold shade.
As you can see, Rihanna took all of my money.
Bottom line:
This foundation is my new go-to makeup product. I will not leave the house without it. So if you're unsure about what product to get from Rihanna's beauty line, I highly suggest investing in this heaven-sent foundation, but go to Sephora to get matched first because this foundation does oxidize!
Blaire Bercy, Executive Video Producer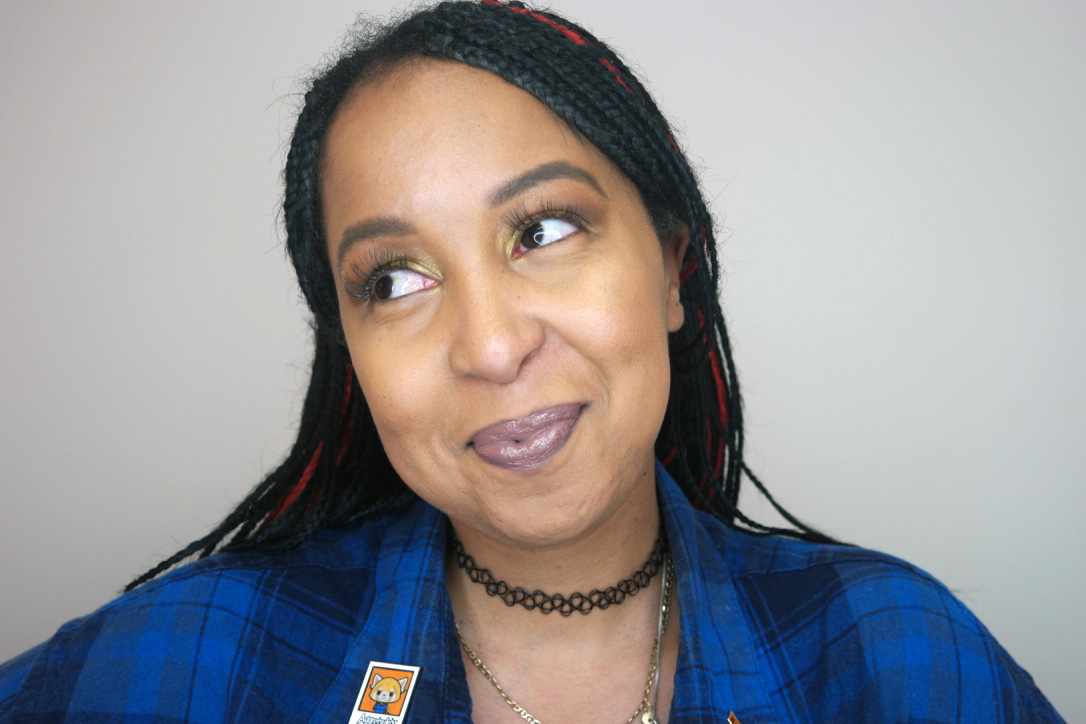 Blaire's faves:
With other brands, I usually have to buy two foundation shades to mix and match to get my color and this is one of the few times I found my exact shade in a bottle! The Pro Filt'r Soft Matte Longwear Foundation (I wear #330) has one of the best combinations of formula and coverage. The bottle/pump means it won't dry out if I forget to cover it back up and I can't spill it either (I'm clumsy). It's also matte, but not drying. I have combination skin and usually, anything matte accentuates any dry patches. This doesn't.
Trophy Wife is a thing of beauty! Each bit of gold pigment and sparkle catch the light in the most beautiful way. All you need is a little dusting and you will shine bright like a diamond. It's also really fun wearing it throughout the day because in different light your highlight will catch differently. It's the most glamorous highlighter out right now and it looks fantastic on everyone! I rarely encourage people to purchase products, especially beauty, but I can't stop talking about how amazing the foundation is and how the Trophy Wife highlighter is a must-have. A little goes a very long way with both, so you will get your money's worth!
Pro tip:
Go to Sephora and get matched! They will show you how to properly apply the foundation since it does dry quickly AAAAANNNND since they've been trained to use the product by Fenty Beauty — they have all of these cool Rihanna facts! Best part: IT LASTS ALL DAY! Trophy Wife and the foundation are sweat-proof and cry-proof…I personally tested it.
Pamela Avila, Social Media Producer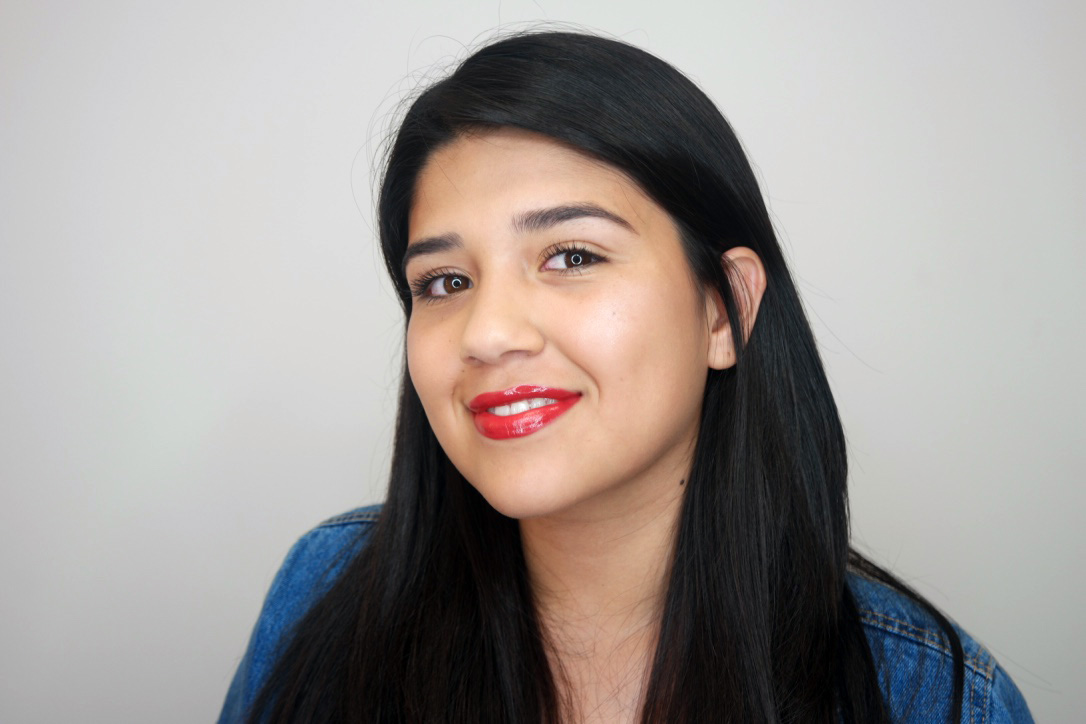 Pam's faves:
Like everyone else on the face of this Earth, I LOVE RIHANNA. So when it was announced that she was venturing into the world of makeup with her Fenty Beauty collection, I was definitely curious to see what she would put out AND I was so happy about how inclusive it was. TBH, I wasn't *dying* to buy from Fenty Beauty up until the night it was set to launch because I was also online helping my friends get their hands on it. We were all frantically trying to match each other via our iMessage group chat but were TOO overwhelmed with ALL 40 SHADES. 40. SHADES.
Fast forward to feeling major #FOMO because I hadn't ordered anything online that night, so I made my way down to Sephora to get matched for the Pro Filt'r Soft Matte Longwear foundation (I wear #220). I instantly loved it, and couldn't wait to try it at home (Yassss!).
When I did try it on though, I felt it didn't look as flawless as I was expecting but I think it was because I had used a sponge to apply it — I haven't quite mastered that type of application. So then I cried on the inside a little, took it all off, and tried it one more time — this time with a BRUSH. It was a *little* better but not quite what I was expecting still, so I cried on the inside once again, and decided I would try one more time the morning. The third time was the charm! I think, in my case, I have to definitely use a primer for a flawless and smooth finish but even without it, it looks great. I love the way the foundation feels overall on my skin. It's SUPER light, and you don't feel like you're even wearing anything at all on your face! It looks natural, but still with some coverage. Aaaand I love the smell so much.
On the photo above I'm wearing the foundation and the Killawatt Freestyle Highlighter in Girl Next Door & Chic Phreak (borrowed from Alyssa because sharing our Fenty is caring) with the Match Stix Shimmer Skinstick in Unicorn (purple is my favorite color so I loved it). I also really loved the Match Stix in Yacht Life; it's such a subtle highlight and a pretty pink. Lastly, on my lips, I'm wearing DOSE Liquid Lipstick in the color Los Anjealous with Rihanna's Gloss Bomb over it.
Bottom line:
The Pro Filt'r foundation is definitely going to be my new everyday foundation (but only when I have enough time to apply it carefully in the morning, this isn't something I can personally apply in a rush).
Fenty Beauty by Rihanna is available at FentyBeauty.com and Sephora stores and online.