Red lipstick lovers are going to *need* Fenty Beauty's new lip paint, so make room in your collection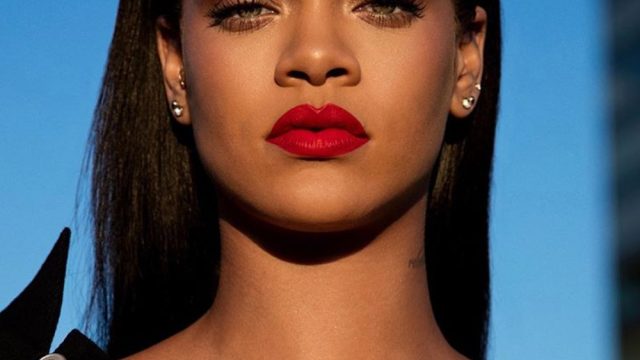 Since the arrival and subsequent success of Rihanna's Fenty Beauty, much has been made about the stunning lip glosses featured in the collection — its formula is unmatched!
And now, we just got word that Fenty Beauty is adding lipstick to its lineup with the announcement that Lip Paints are headed our way.
Should we just be writing our paychecks over to Sephora every week? Because we can't keep up with all of these Fenty Beauty launches. Every time Rihanna drops a new beauty product, we can't help but pick up one everything. It obviously speaks to the quality of Fenty Beauty's products, which by now we all know is impeccable.
This new lipstick, called Stunna, appears to be of the liquid variety, and it's the most vibrant shade of red we've seen in a while. This gorgeous, rich, and sultry deep red is going to be the color of the season, and luckily for us, it's making its debut just in time for the holiday season.
Nothing sets a celebratory tone quite like red lipstick.
Could this mean an entire collection of lipsticks will be rolled out when Stunna makes its debut? Or is Rihanna going to take her sweet timing dropping future shades when we least expect it?
The Fenty Beauty Lip Paint in Stunna will be available on November 23rd.
This is a perfect holiday red shade.
As you can imagine, Riri's fans were just as excited as the rest of us. There's comfort in knowing we're all just crazy about Fenty, don't you think?
The formula for Fenty Beauty's Lip Paint appears to be just as luxurious as its glosses.
Rihanna would never stand for dry, scaly lips.
Keep those eyes peeled for more information on Lip Paints and be sure to fly to your neighborhood Sephora the morning of November 23rd so you can snag one in time for Thanksgiving.