This makeup tutorial of Fenty Beauty's new galaxy collection is out of this world
Fenty Beauty has easily been one of our favorite beauty releases of 2017, as Rihanna has blessed us with fantastic products for a totally reasonable price. And while you've probably been crushing hard over the brand's latest releases, know that Fenty has a lot more in store, because we just got a closer look at what Fenty Beauty's new holiday collection looks like with a full face of makeup.
We first got a look at the Fenty Beauty Galaxy collection last month, as the brand shared an Instagram photo showing off all those glorious Fenty makeup goodies. Of course, we instantly fell in love with the new Galaxy Eyeshadow Palette, Cosmic Gloss Lip Glitter, and Starlit Hyper Glitz Lipsticks, as they boasted gorgeous packaging and amazing color payoff.
But now we're getting even a closer look at how the collection might look on our faces, as the Fenty brand also shared this Instagram photo of beauty babe Desi Perkins serving up some major sparkly action.
This metallic look is out of this world, and we can only imagine how each of the sparkly new shades might look on our own lids!
And those lips? Seriously, the Cosmic Gloss Lip Glitter can't come out soon enough!
https://www.youtube.com/watch?v=YvxNPXnD7LE?feature=oembed
Desi also released a video detailing the look she created. Of course, the Galaxy Eyeshadow Palette was used to help her eyes pop, as she used metallic, green, and silver shades to create those cosmic come-hither eyes.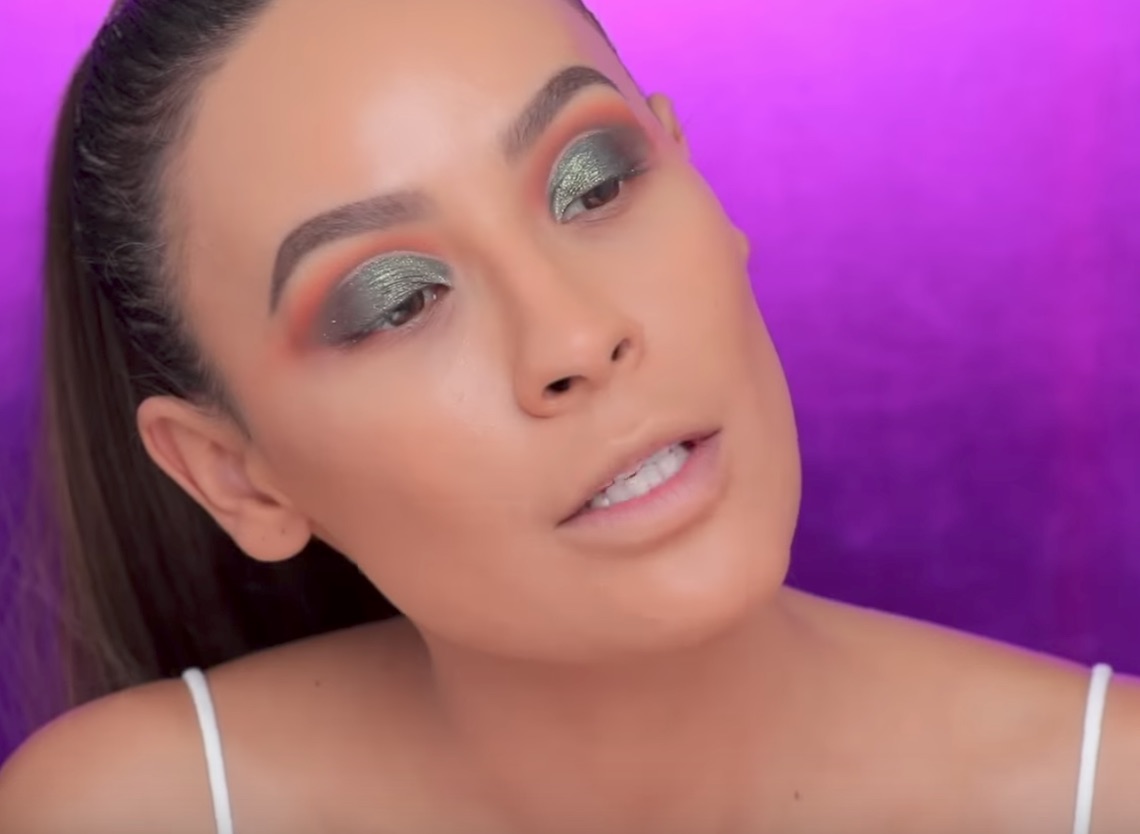 We also got a closer look at the Eclipse 2-in-1 Glitter Release Eyeliner, as Desi showed off three of Fenty Beauty's new shades, including Later, Crater; Alien Bae; and Nepturnt. Of course, each shade brought on that high-impact sparkle we can't wait to experience for ourselves!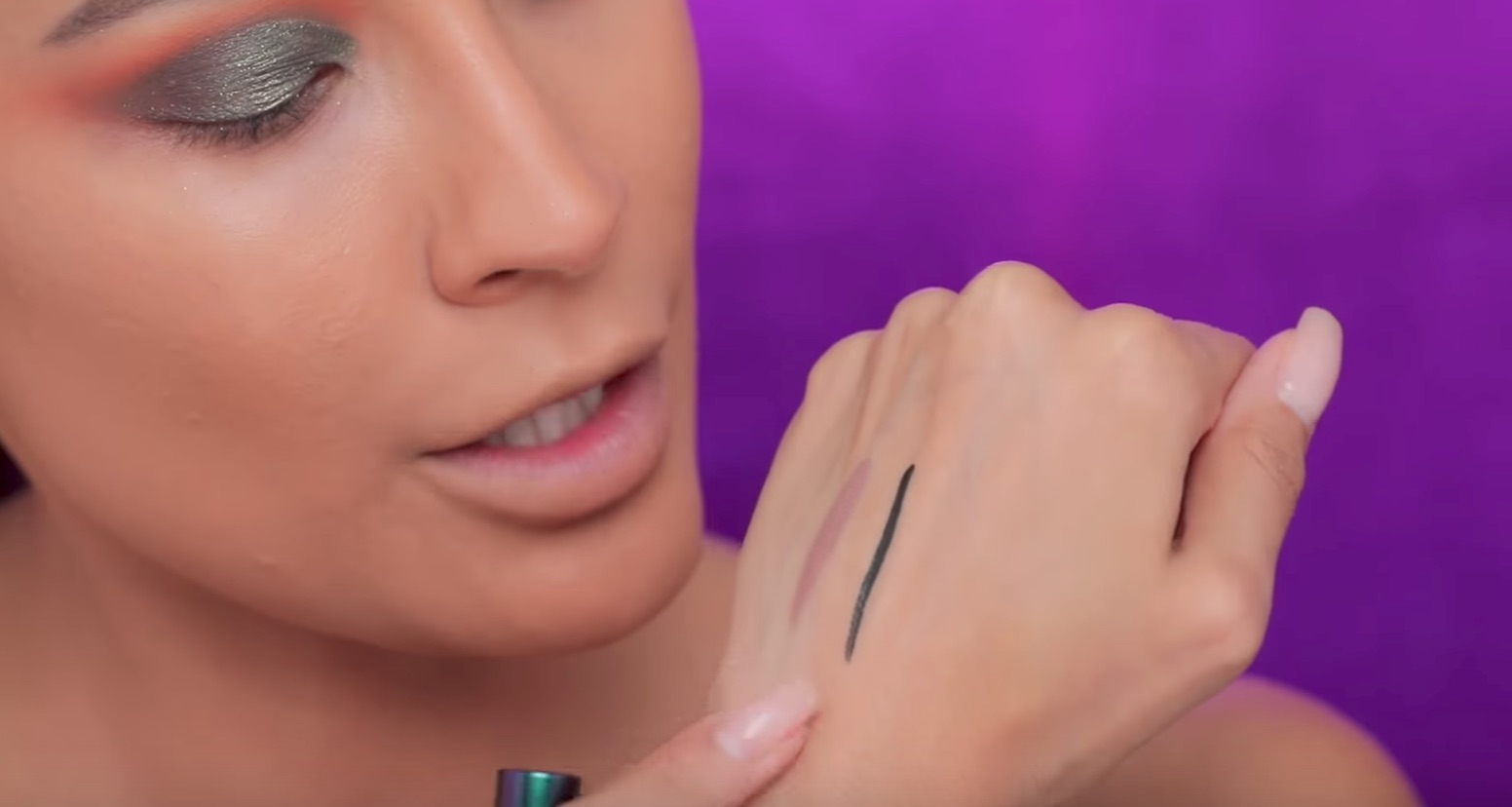 Desi also showed off Fenty Beauty's new lip products, as she swatched several Cosmic Gloss Lip Glitter shades (we love Space Suit, btw!), which definitely boasted some major shimmering action.
In addition, the Starlit Hyper-Glitz Lipsticks help you look like a total cosmic babe, as Desi used the shades SuperMoon (with SpaceSuit Gloss) in the center to make her lips pop.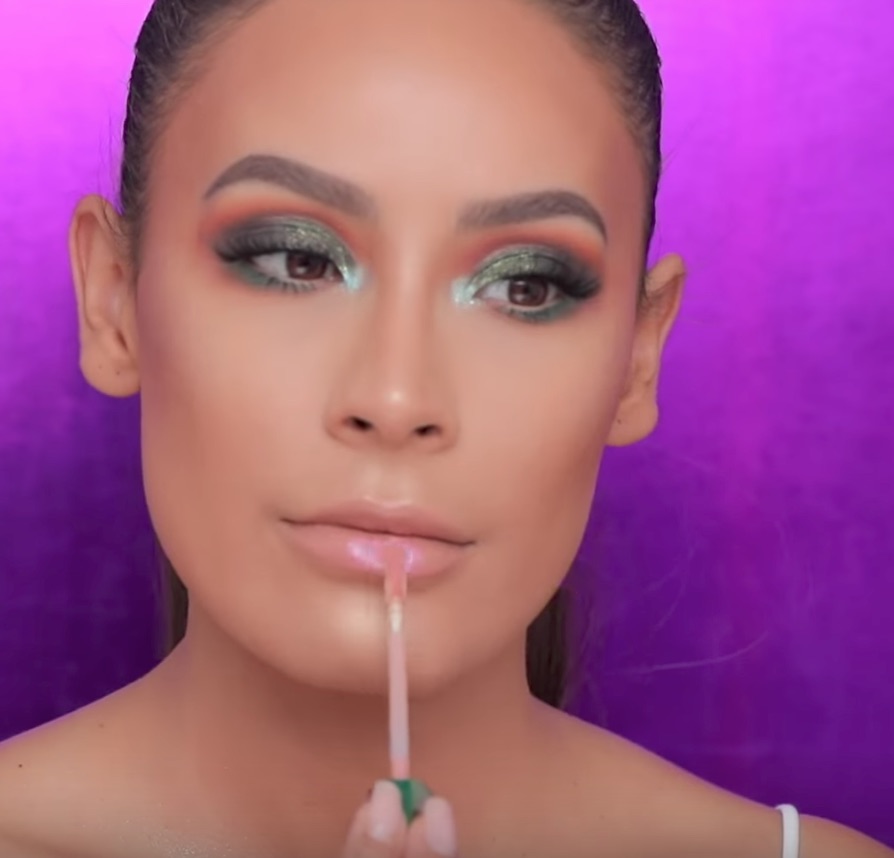 The Fenty Beauty Galaxy collection will soon be available this Friday, October 13th, so be sure to set your alarms for this buzzworthy beauty release. Trust us — that palette alone is worth working up early for!