If you love Rihanna's Trophy Wife highlighter, then you'll want Fenty Beauty's first-ever highlighter palette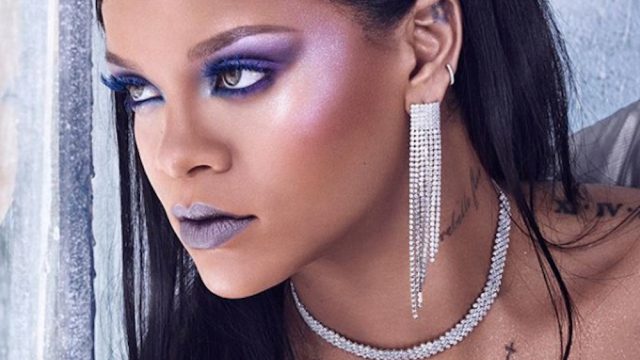 Rihanna is coming at us hot! While in Sydney, the superstar revealed Fenty Beauty's first-ever highlighter palette, and it's set to drop next week. So start side-hustling right now or ask for a super early Christmas gift, because the highlighter palette isn't the only beauty product heading our way.
According to a press release sent to HelloGiggles, the Killawatt Foil Palette is part of the Chillowt collection for holiday 2018. The new line, including the highlighter palette, is set to drop on October 12th. You'll be able to scoop it up online at Sephora, Fenty Beauty, and Harvey Nichols. No word yet on the price point, but if there's one thing we know about Riri, it's that she doesn't want us breaking the bank.
As if we weren't excited enough about the brand's week-long Stunna Lip Paint launch, Rihanna gave fans a special sneak peek of the seven-shade product.
"Just when you thought it was over… we're baaccckk," Fenty Beauty wrote. "7 killer hyper-metallic shades to amp up your highlight, all in 1 palette. From frosty lavenders and blues, to fiery coppers and tangerines, we're bringing you fire and ice."
Rihanna wearing the highlighter shades, and looking like a snow queen:
If you're obsessed with Fenty's Trophy Wife highlighter shade, we're sure you'll love these vibrant jewel-toned colors. You can also wear these shades on your eyes just like Riri did.
Swatches, because we need them:
Of course, these highlighters are made with the same cream-to-powder formula we know and love from Fenty Beauty's line. The shades were also created to look bomb on every skin tone. As the brand puts it, "Trust us the glo' up is #CUFFINGSEASONPROOF."
Don't forget to set your alarms for October 12th.