Dreaming about Fenty Beauty's coveted Body Lava? You can shop it now
We're creeping slowly towards those hot summer days, and Rihanna just made us even more excited for some steamy, sexy weather than we ever thought possible thanks to the arrival of the Fenty Beauty Beach, Please Collection. When we first caught a glimpse of the Fenty Beauty Body Lava Luminizer, we had no idea that a full collection (including a Fenty Beauty Fairy Bomb Glitter Puff and more) would also head our way.
Paradise is in full view thanks to this glittering, sultry collection that will leave you with the perfect post-vacation glow — even if you haven't left the comfort of your own couch. The Fenty Beauty Beach, Please! Collection is now available in full and includes three stunning new products that all happen to have a touch of old-school glamour with a modern twist.
Whether you're a die-hard Fenty Beauty stan or are simply curious about Rihanna's beauty wares, you're going to want to get your hands on this ethereal, glimmering collection. Its going to have us ditching as many clothes as possible so we can show off radiant, glowing skin all summer long.
You can now pick up the Fenty Beauty Beach, Please! Collection.
Get it online and in-stores at Sephora, as well as online at Fenty Beauty.
The collection includes a body luminizer, a kabuki brush, and a plush makeup puff that harkens back to the days of Classic Hollywood. Shall we take a closer look?
Actually, let's first look at Rihanna applying the Body Lava.
https://www.instagram.com/p/BhMvmXEhm9g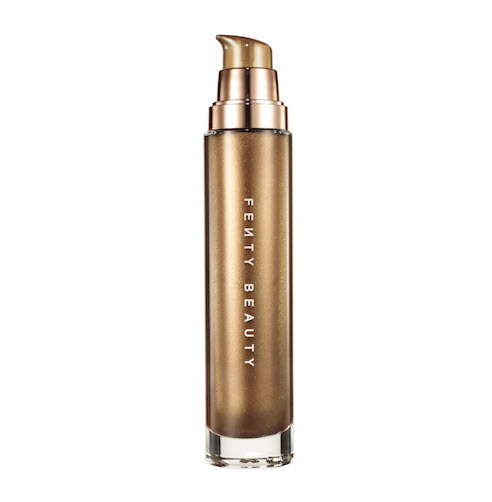 This silky shimmer gives you a dewy and ultra-lit finish in a lustrous bronze shade.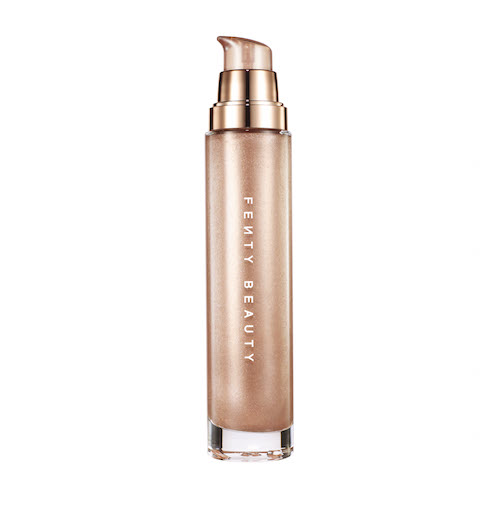 Get that shimmering, light diffusing glow thanks to micro-pearls and a hint of color in a radiant rose gold shade.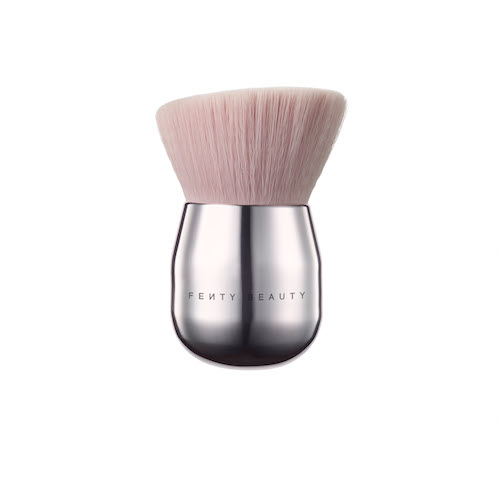 This custom angled design makes it perfect for effortlessly blending liquid and powder formulas onto your face and body.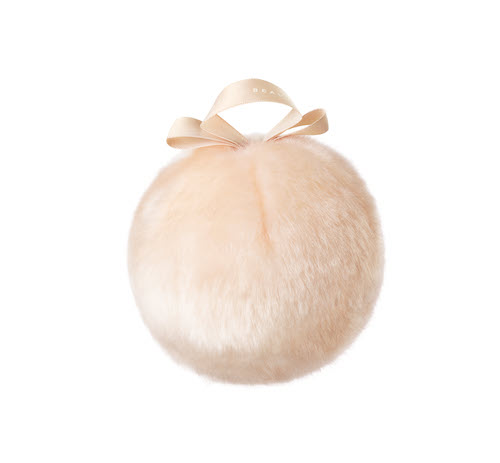 How dreamy is this plush, shimmer packed puff? Instantly get a full-body glitz thanks to this superfine glittering veil in a rose gold shade called Rosé On Ice. Plus, it's softly scented with vanilla coconut for a full-on sensory experience.
Which one catches your eye? They all suit our fancy, TBH. Rihanna really knows how to get us, doesn't she? It's time to get all dolled up and embrace our inner fancy lady.