You can now buy a pillow featuring your female idol's face, in the name of feminist home decor
Ever wanted a pillow with Oprah's face on it? Well, you can get a pillow! And I can get a pillow! We can all get a pillow!
Thanks to Huger Memories' "Women We Love" collection, you can now bring your favorite heroines into your home with their new limited-edition collection. Curious about the crafting process? Artist Sarah Gibson Wiley hand-draws the photos of the icons, then machine-stitches these photos onto hand-cut appliqués to create the final product. (All that customization does come at a cost, though. $295, to be exact.)
Who wouldn't want to come home after a long day in our patriarchal society to Iris Apfel's dolled-up, glasses-framed, inspiring face? (I WOULD.)
According to Sarah, founder of Huger,
"Huger brings to life events and stories in an original art form that emote special feelings, and create lasting memories."
The collection currently includes nine women — including Oprah, Princess Diana, Frida Kahlo, Iris Apfel, Jackie Kennedy, Lucile Ball, Marilyn Monroe, Mary Tyler Moore, and Maya Angelou. To see the collection for yourself, scroll through below:
Oprah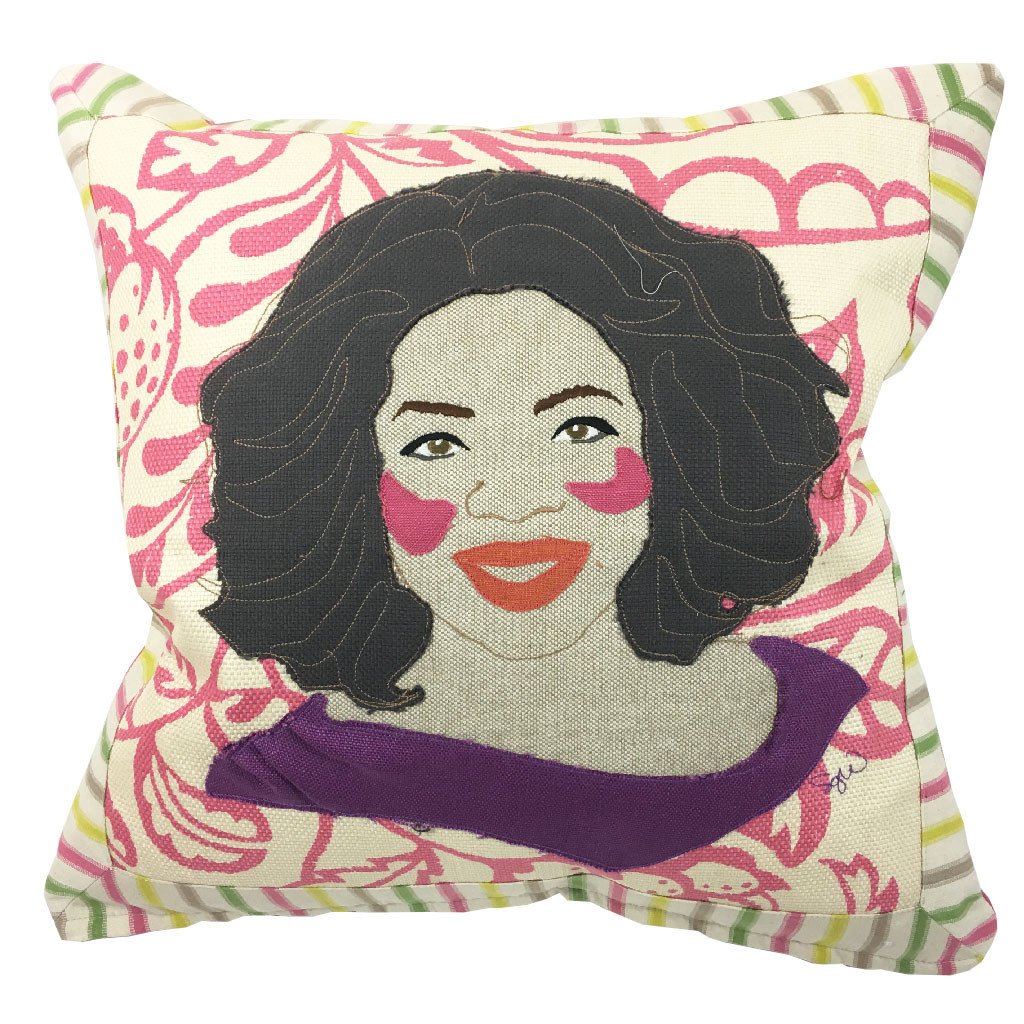 Princess Diana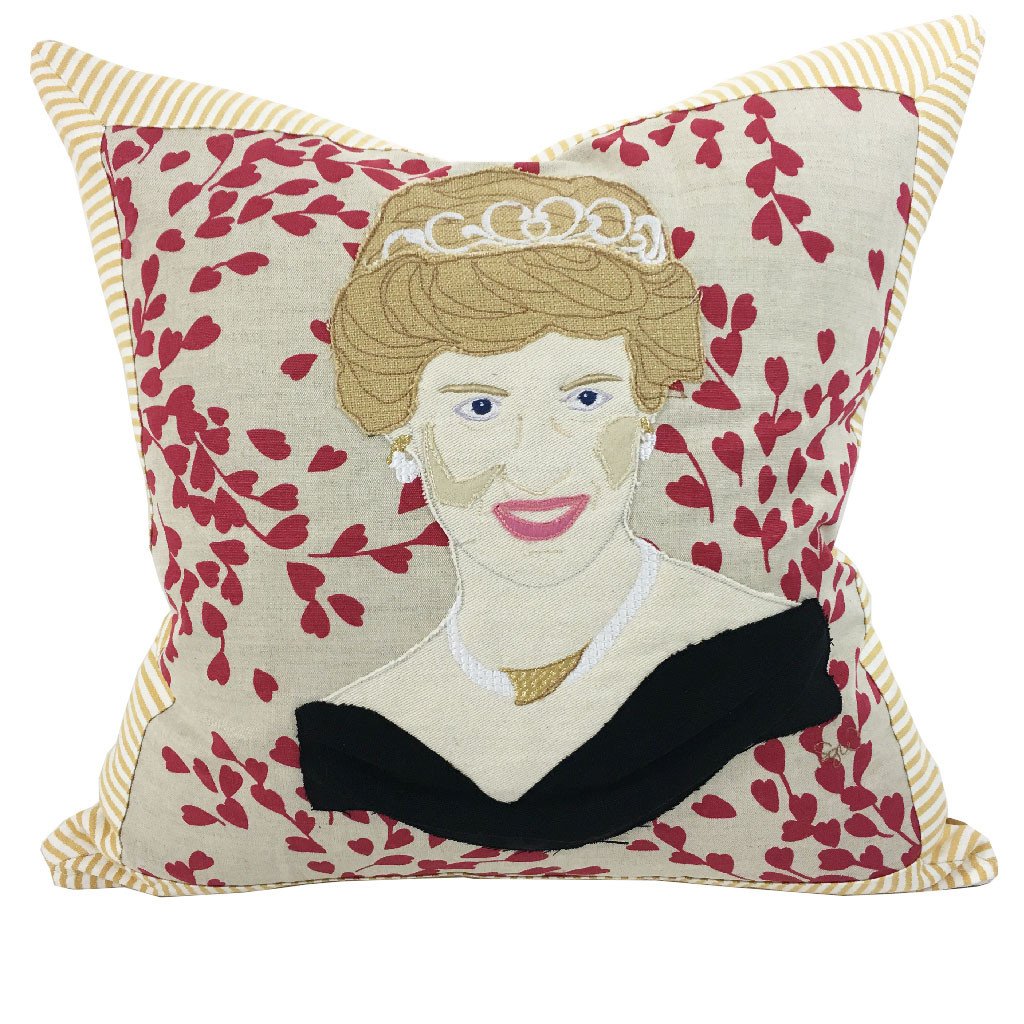 Frida Kahlo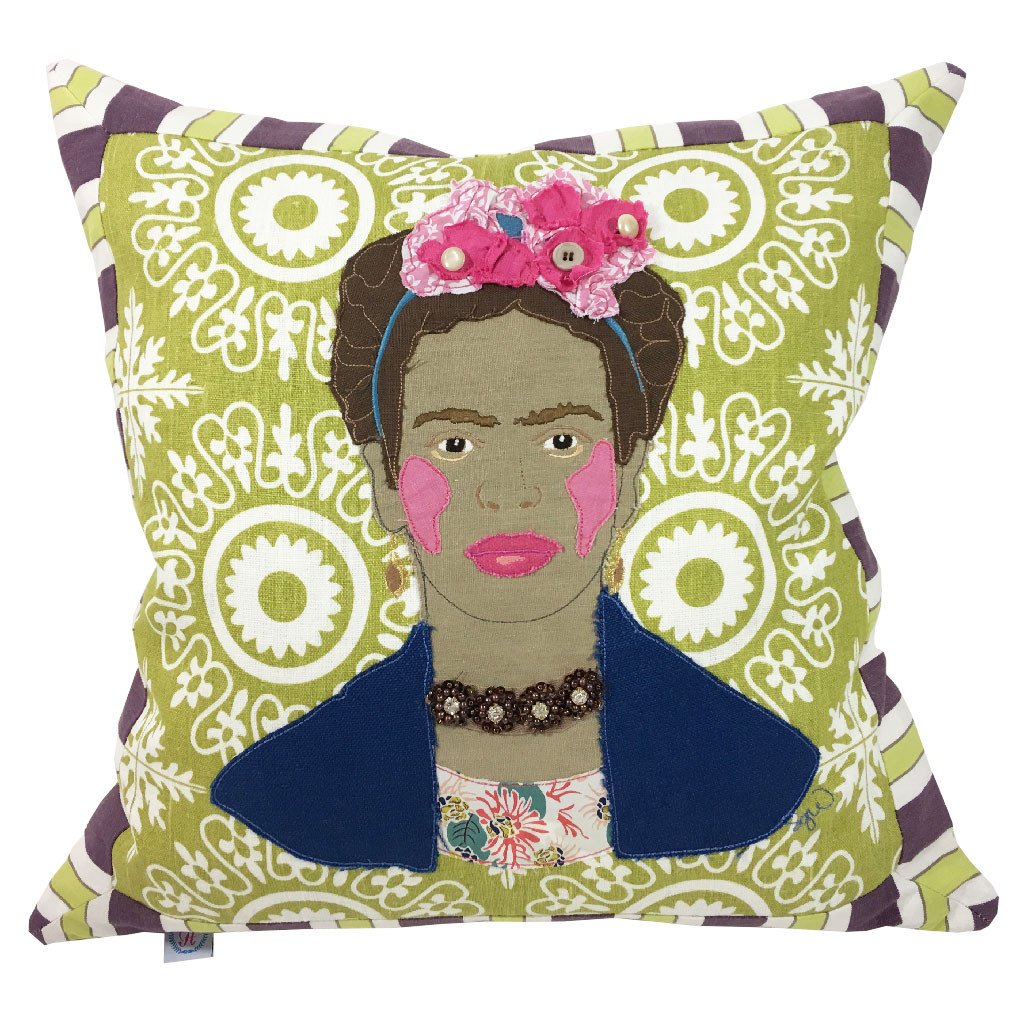 Mary Tyler Moore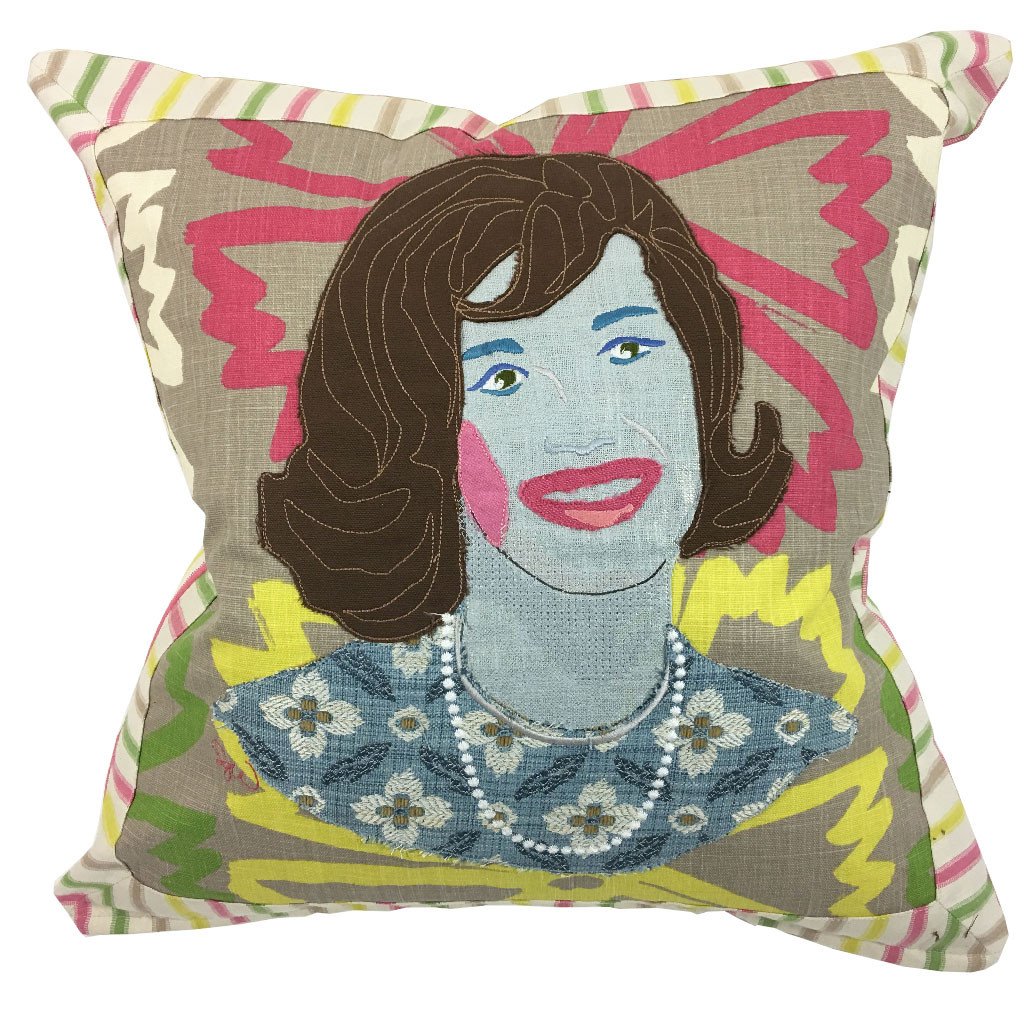 Iris Apfel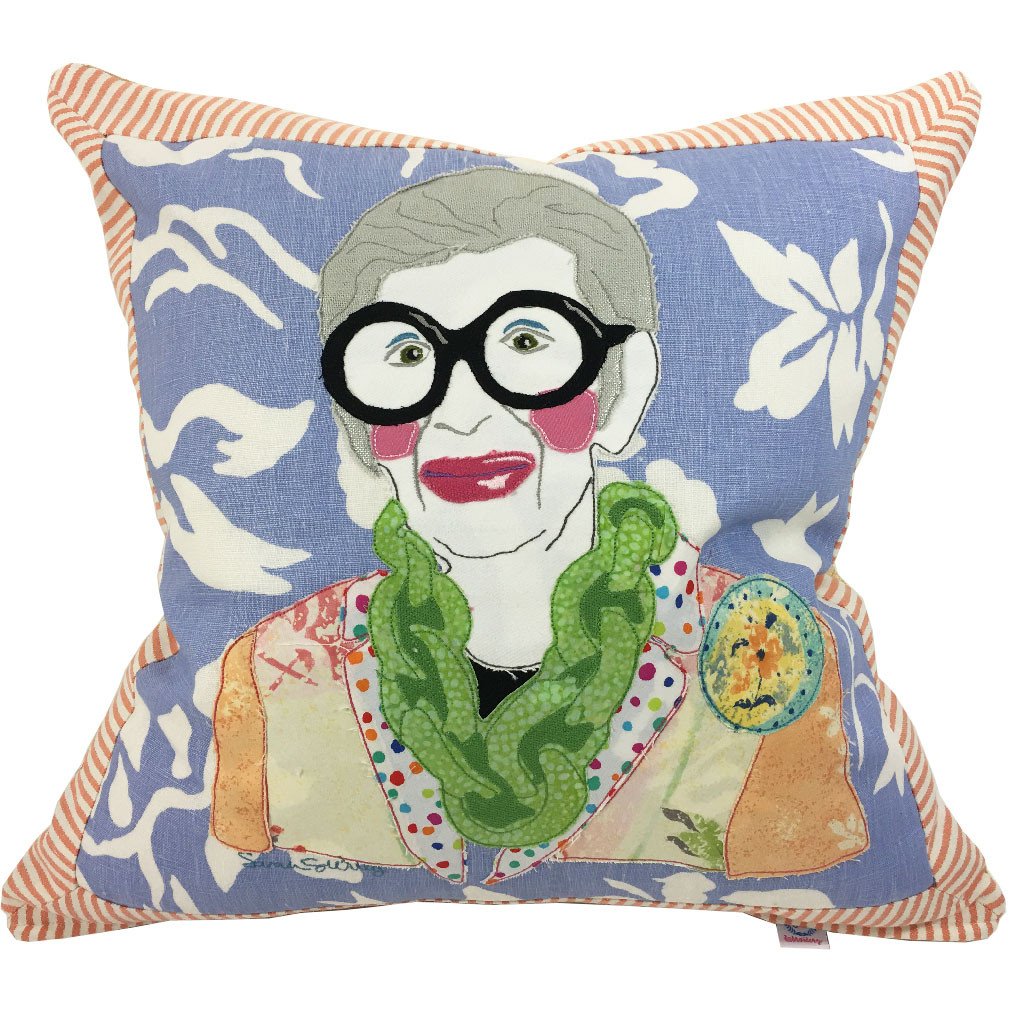 Jackie Kennedy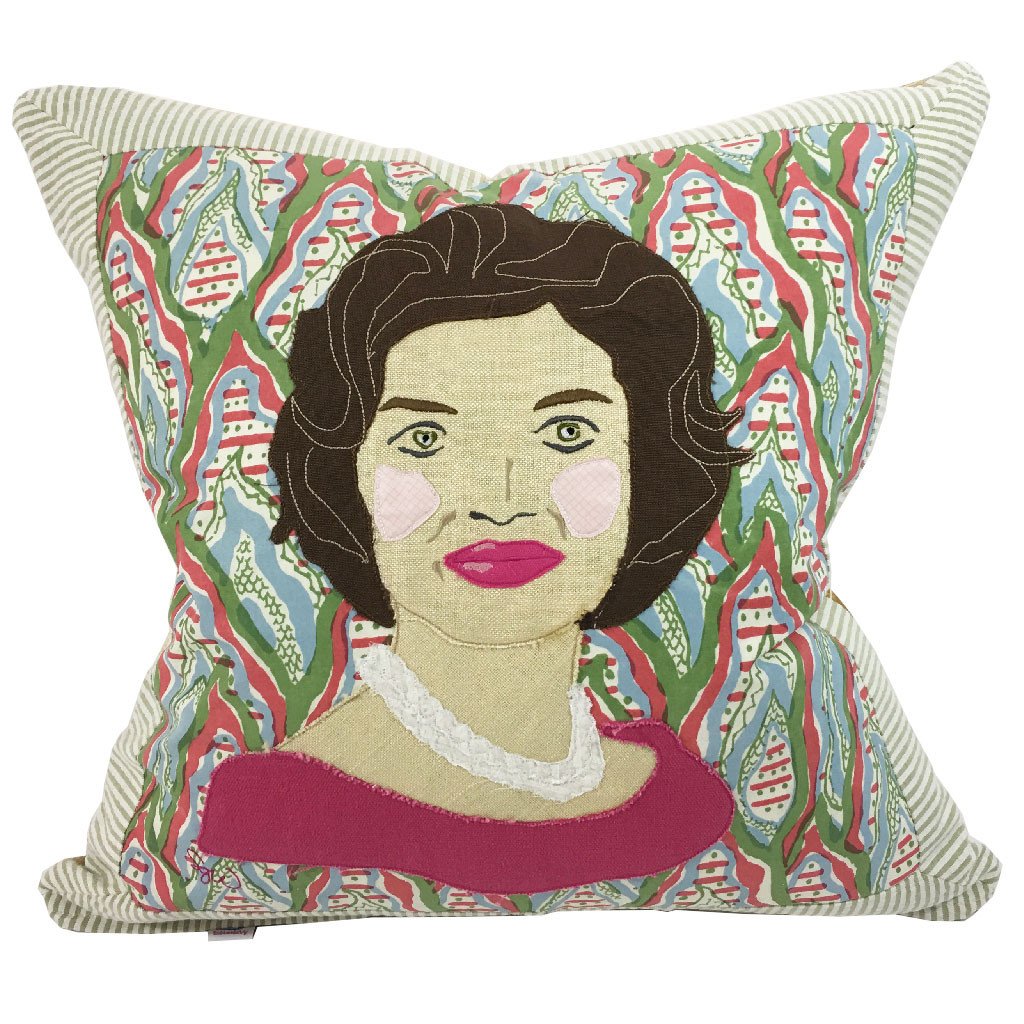 Lucille Ball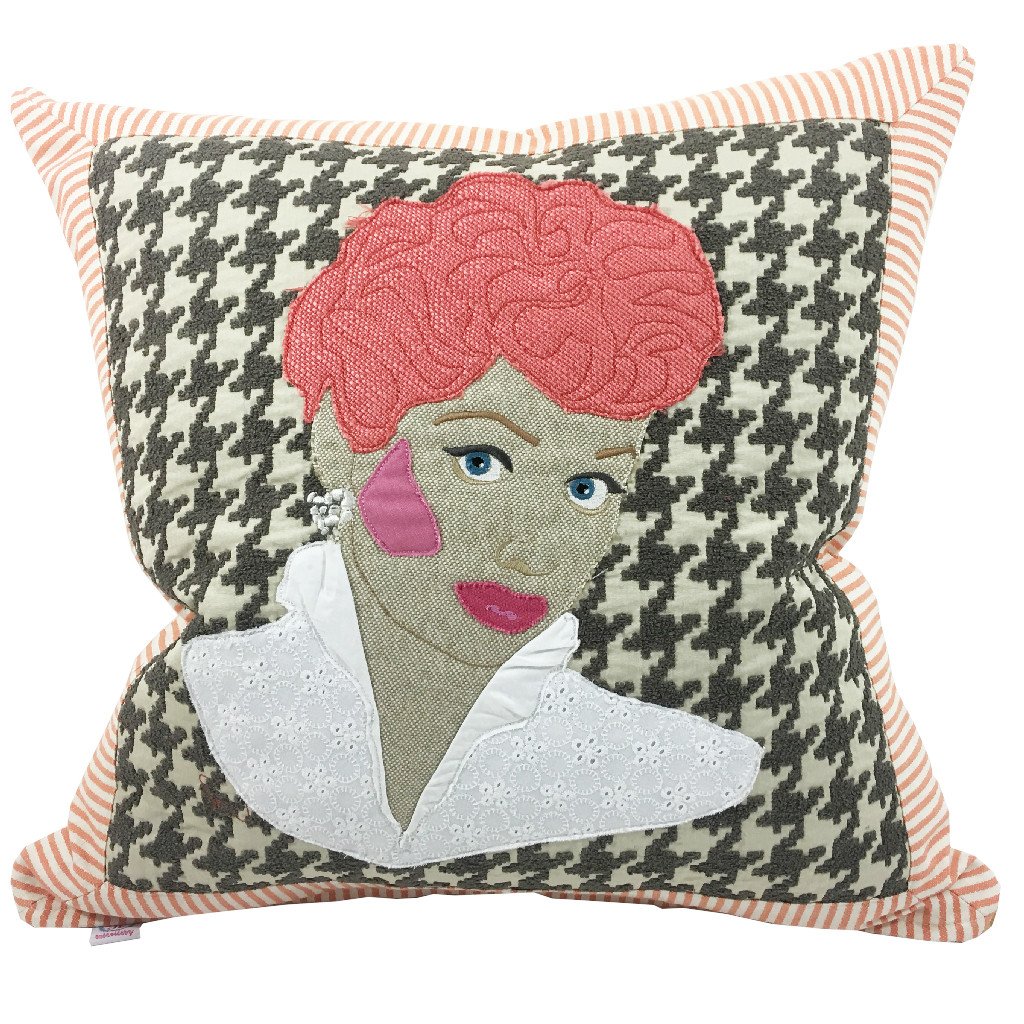 Maya Angelou 
Marilyn Monroe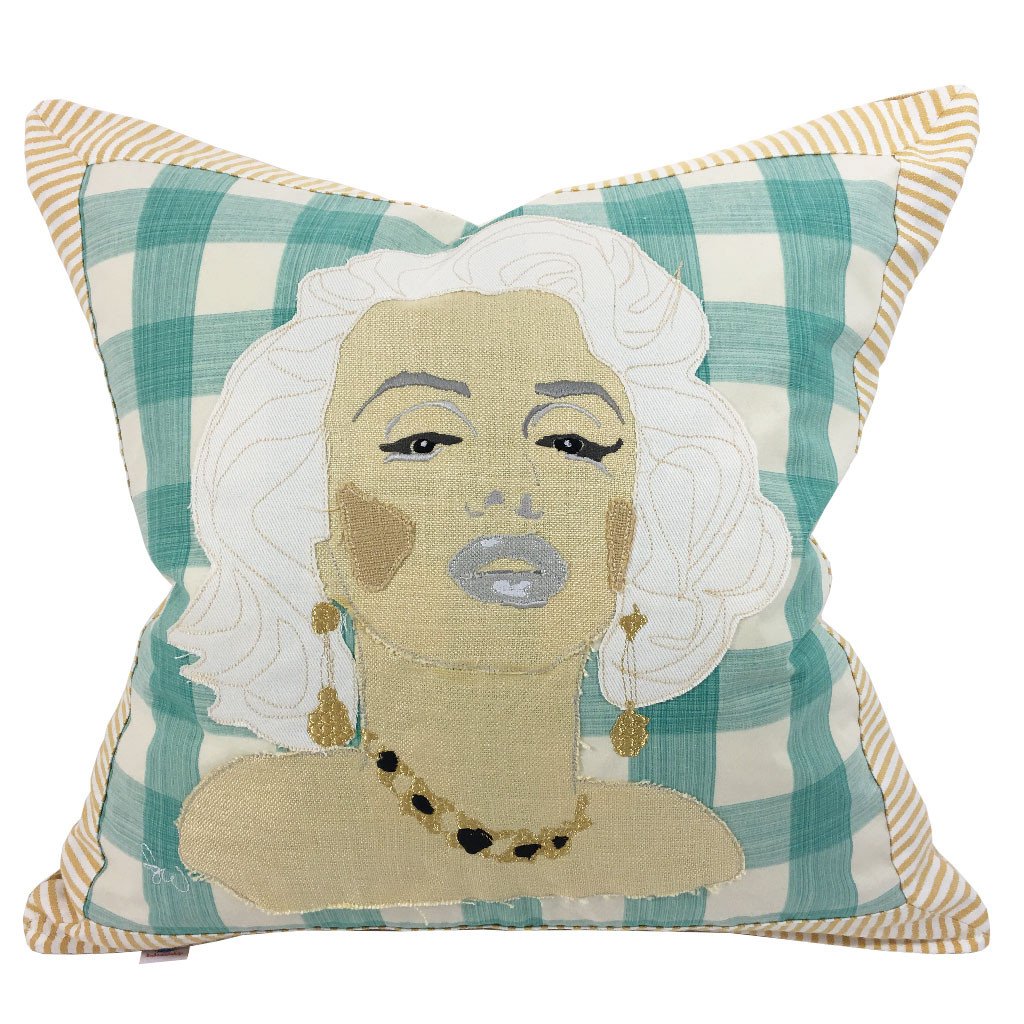 Not only are the women's portraits artistically lovely, but the patterns and colors of the pillows are works of art on their own. Here's to women supporting women, in the home, in the House, in the Senate, and in the world.