Feminist Passport: Your travel guide to Washington, D.C.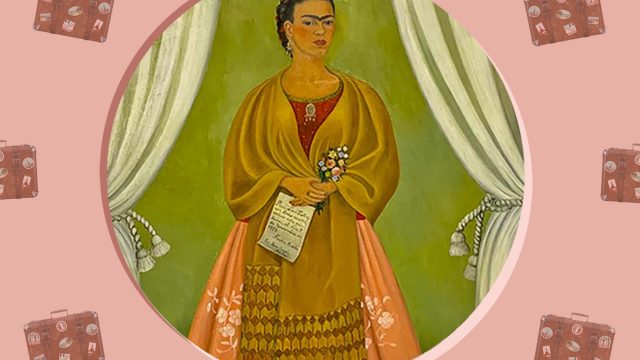 You want to see the world, but sometimes the world is an unfriendly place. That's why HelloGiggles is bringing you Feminist Passport, a guide to all of the most inclusive hotels, restaurants, shops, bars, and sights to visit on your next big adventure. Because travel should be for everyone.
Washington, D.C. is the home of politics, monuments, and museums—and most of it is overwhelmingly male. According to the Center for American Progress, women only represent 24% of Congress. That number is even lower for women of color, who make up only 9% of Congress.
While you wouldn't be able to tell from the current administration, women of all backgrounds played an essential role in developing the city—and country—into what it is today. Washington, D.C. is home not only to the Women's March—a protest movement that started in 2017 after Donald Trump's inauguration and has since spread and inspired women around the world—but to numerous women-led businesses and even a museum dedicated solely to showcasing the work of women artists. In fact, a 2018 study by American Express found that the district is one of the top cities in the United States for women-owned businesses.
We've rounded up a few spots highlighting the women of Washington, D.C. who have been shattering the proverbial glass ceiling in every profession possible: arts, dining, retail, and even the hotel industry. Read on for your feminist travel guide to Washington, D.C.
Visit the National Museum of Women in the Arts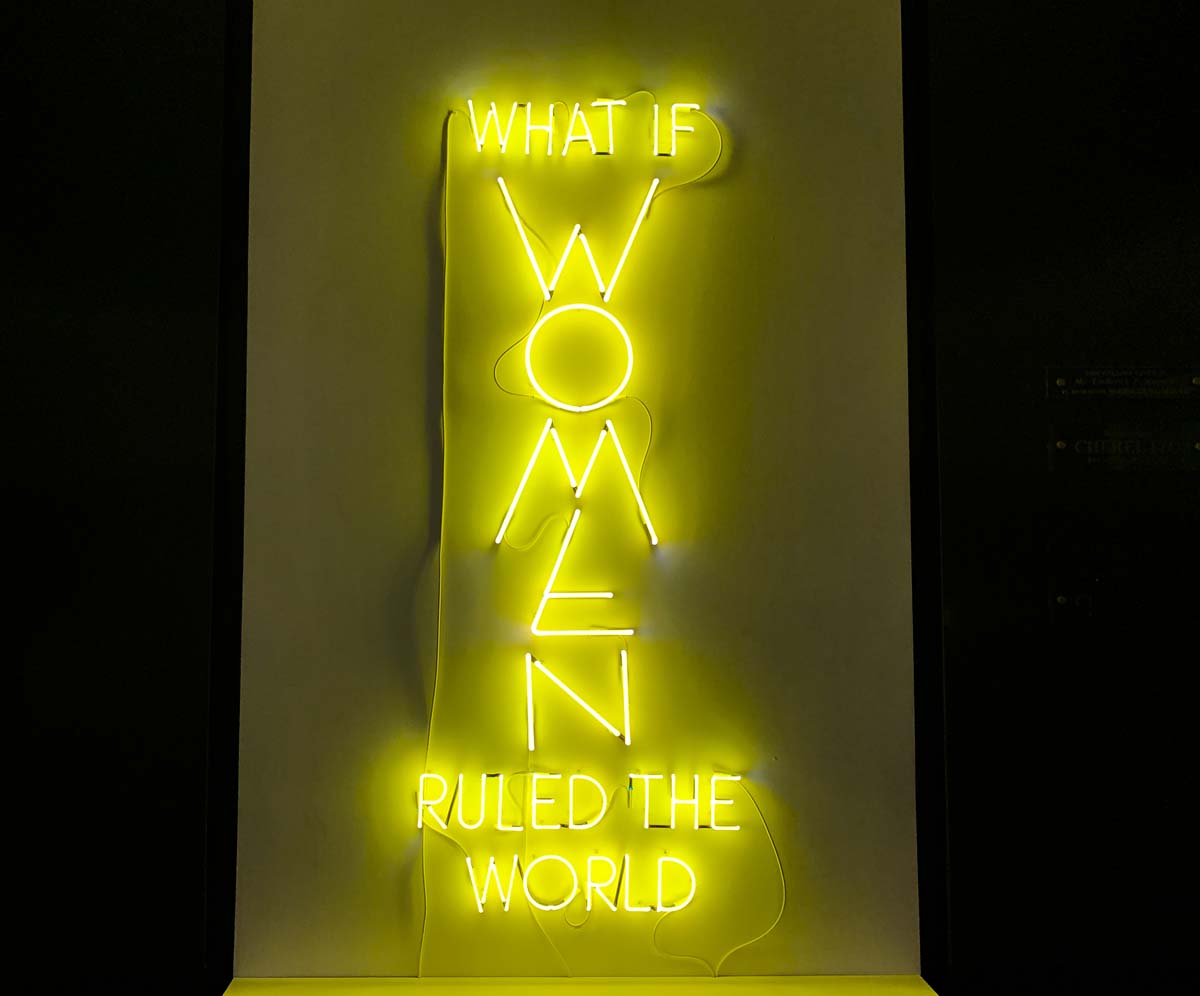 Even though D.C. is home to numerous world-class museums, female artists are grossly underrepresented in their spaces. In fact, according to a recent study of the diversity of permanent collections of 18 U.S. art museums, only 12.6% of the 9,188 artists surveyed were women. The National Museum of Women in the Arts (NMWA) is one of the few museums in the world that exclusively displays art made by women.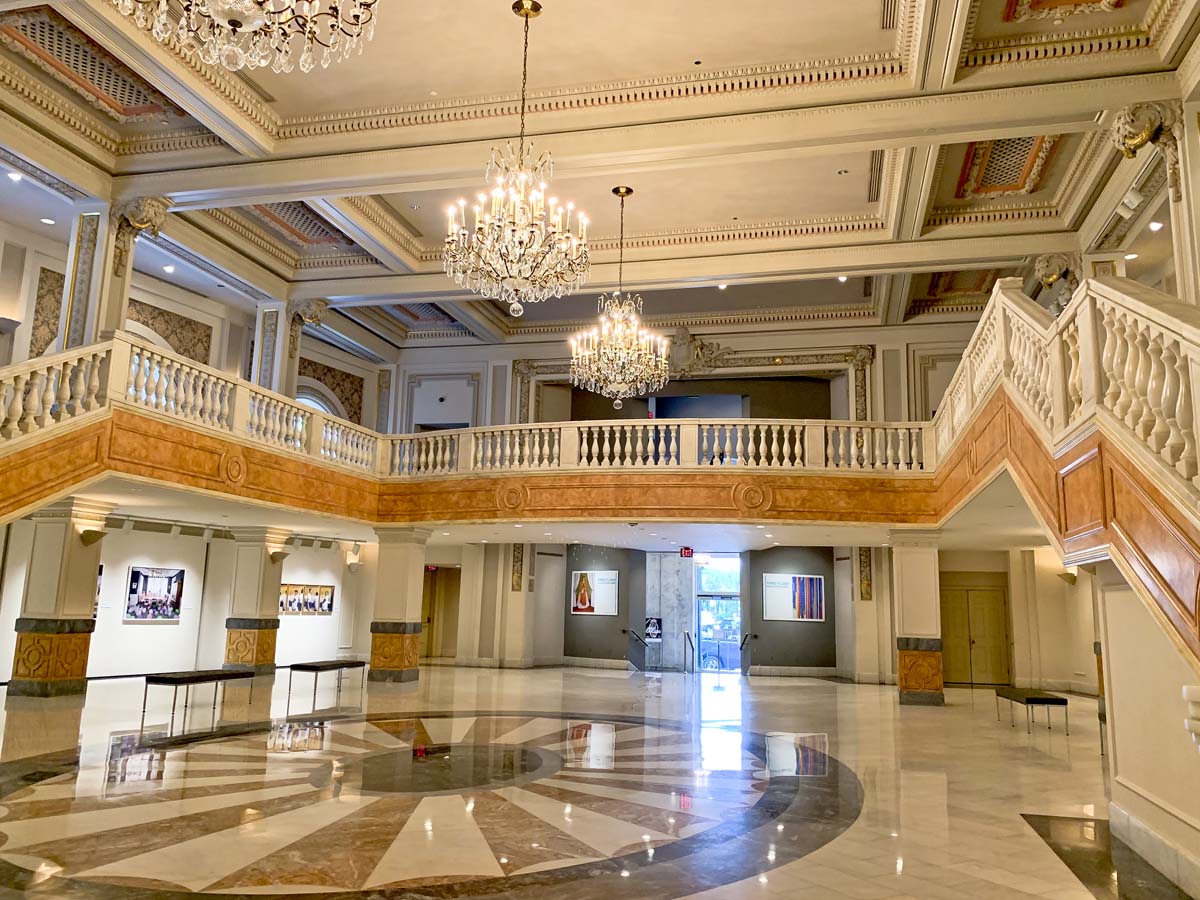 Housed in a spectacular Resistance Revival-style building—which was once a Masonic temple—in downtown Washington, the museum honors and promotes the works of women artists past and present. After discovering that art history books of the time made no mention of any women artists, founder Wilhelmina Cole Holladay and her husband, Wallace Holladay, started their collection of art by women artists in the '70s. They opened NMWA, a nonprofit museum, in 1987.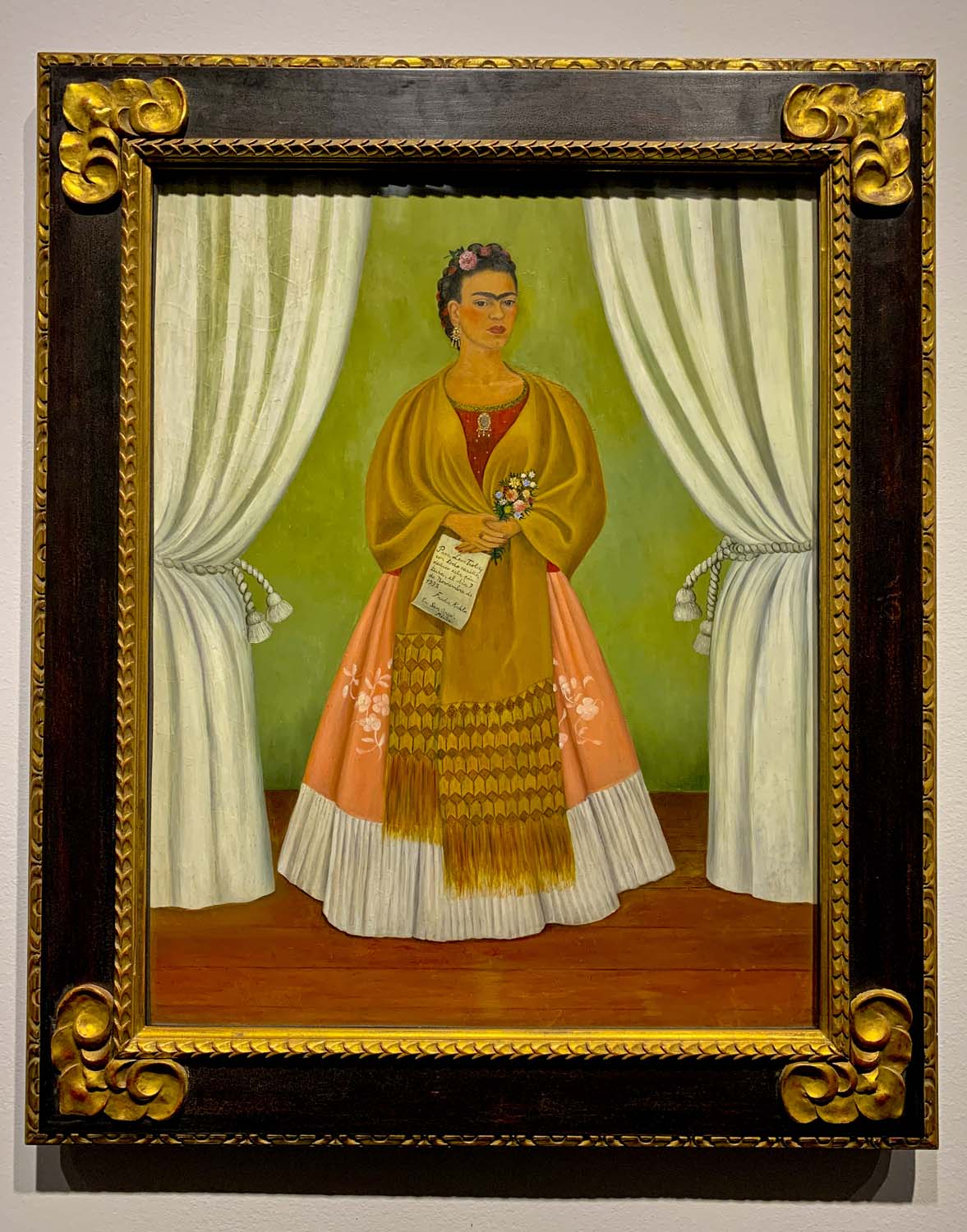 Today, NWMA's collection houses over 5,500 works of art by more than 1,000 women artists ranging from 16th century classics to contemporary art by Frida Kahlo (the only Frida painting on view in the district, FYI), Amy Sherald, Judy Chicago, Louise Bourgeois, Mary Cassatt, Pipilotti Rist, and more. Equally impressive is the Grand Hall, complete with an imposing double staircase made entirely of marble, and three crystal chandeliers framing the sprawling floor below.
Stay at Eaton DC, Where Social Change Meets Retro Chic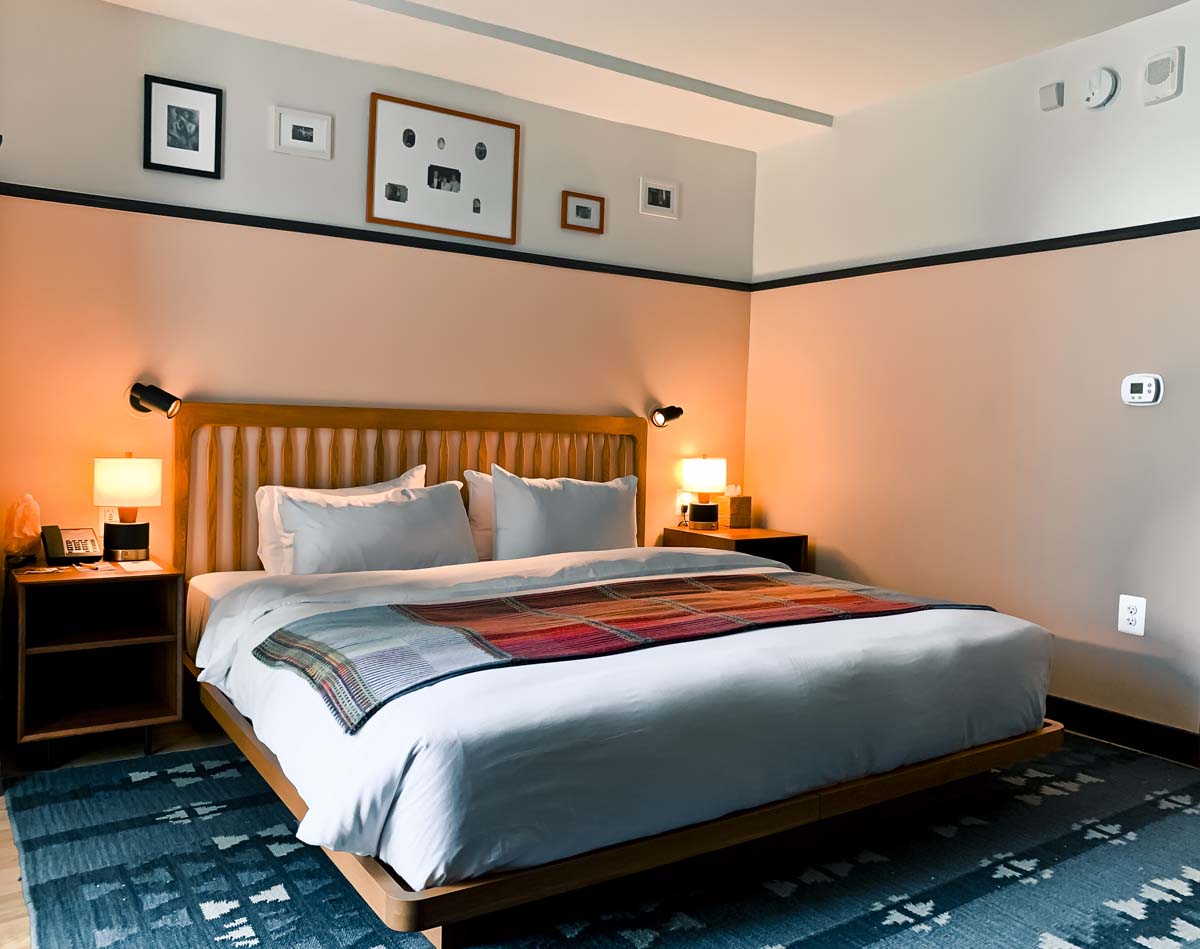 Located on K Street in downtown D.C., an area known for its lobbying firms and politico haunts, Eaton DC does not follow your traditional hotel model. Founded by activist and hotel heiress Katherine Lo, Eaton DC instead functions as a purpose-driven company and creative lab focused on enacting progressive social change and providing an inclusive gathering spot for creatives and community change-makers.
While there's no shortage of hotels (including plenty of TAG-approved properties) to choose from for your visit to the District, your stay at Eaton DC is guaranteed to be different from the rest. The hotel hosted me for a weekend staycation so I could experience what it's all about, and it was undoubtedly unique.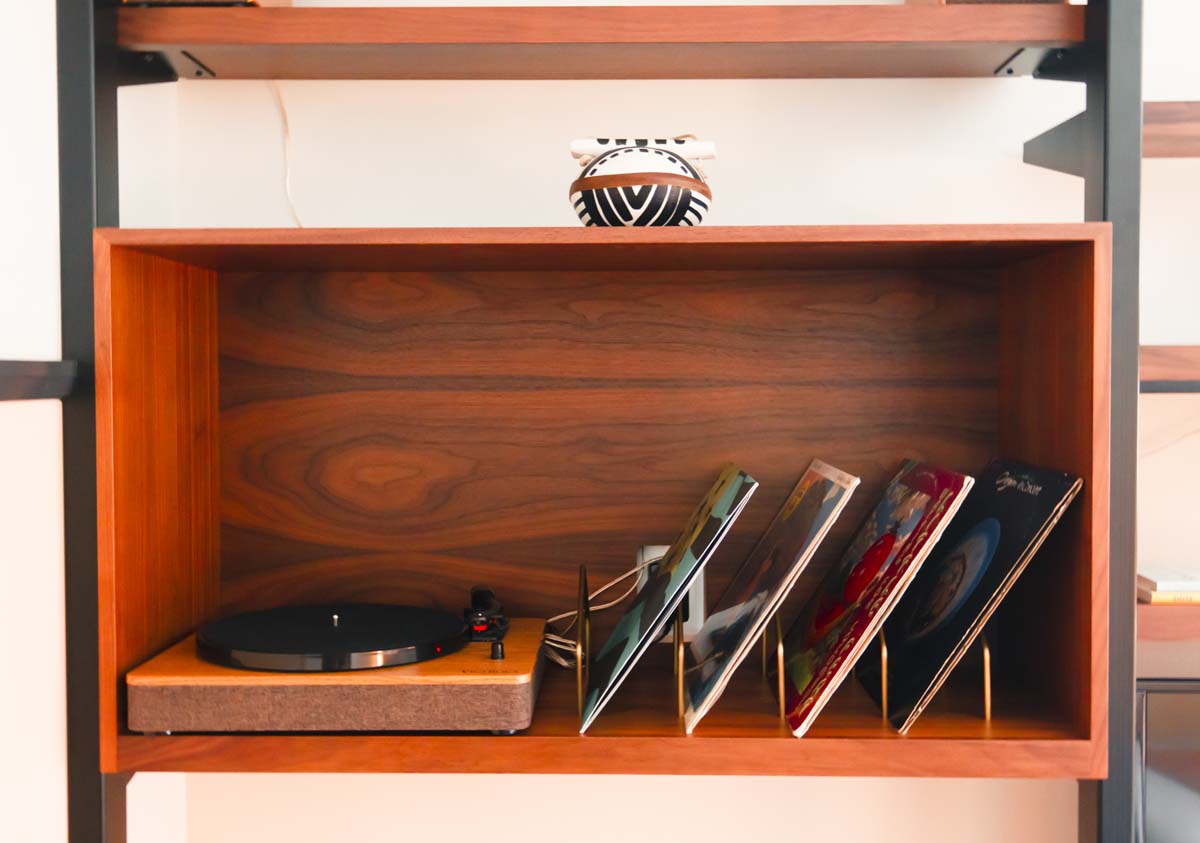 The stylish rooms contain carefully curated touches like nightstands with Himalayan salt lamps, minibars with kombucha and tarot decks, and record players with a special selection of vinyl (the hotel requests your genre preference prior to check-in). It also stocks Flow Water instead of Boxed Water, a decision made after discovering the latter is owned by Betsy DeVos' investment group.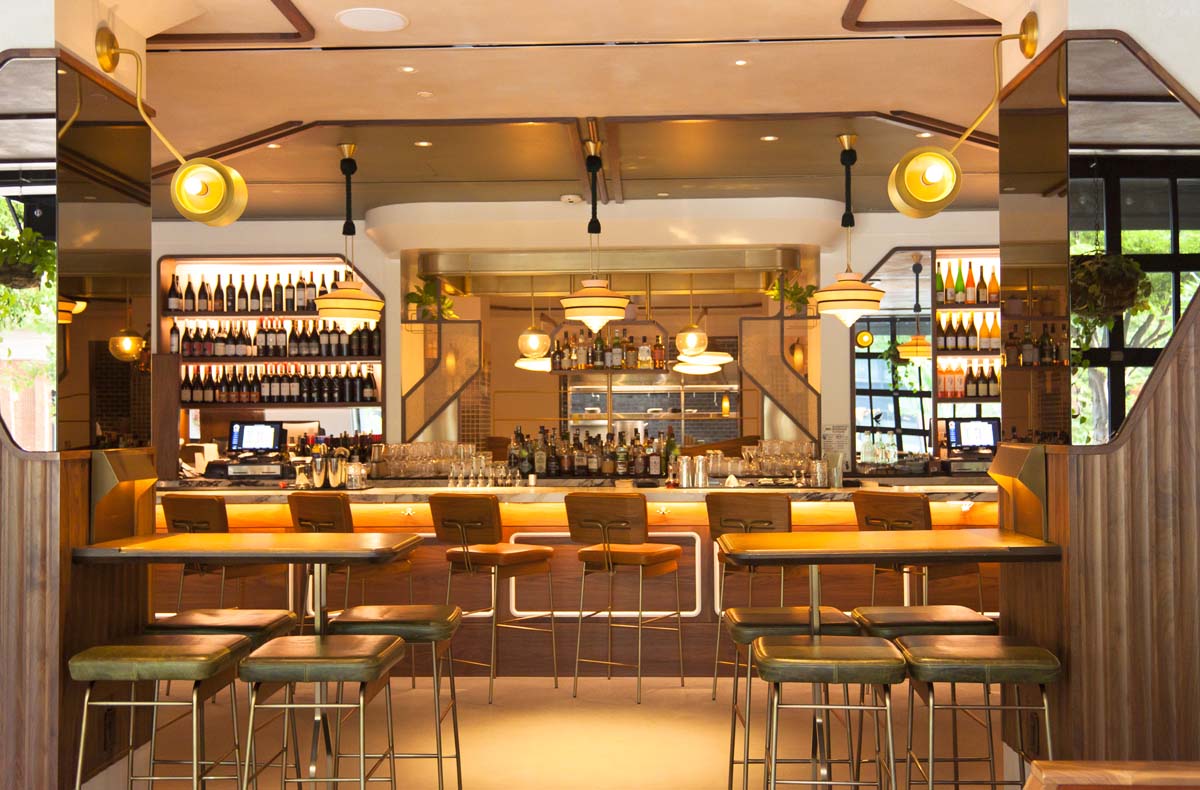 During my stay, I remained caffeinated thanks to Eaton DC's airy, all-day coffee shop Kintsugi, which also has an impressive selection of gluten-free and vegan pastries. Dinner at American Son featured an inventive American-fusion menu by chef Tim Ma, and my favorite dish was the tofu gnocchi (yup, you read that right). I also had an hour of self-practice in their minimalist wellness space, which hosts everything from meditation and yoga classes to sound baths and reiki healing sessions.
A Step Into D.C.'s Past at Mary McLeod Bethune's Council House
https://www.instagram.com/p/BzHJ3R2Hmtv
Head south on Vermont Avenue away from Logan Circle, and you'll find yourself in an upscale, tree-lined neighborhood complete with rows of quaint, million-dollar Victorian townhouses. It's a stark contrast to what the area once was in the early 1800s: lush farmland, followed by a refuge for escaped slaves during the Civil War, and finally a racially diverse residential neighborhood after the war.
While most house façades provide a glimpse of eras gone by, the red brick house at 1318 tells a different story. Its most significant purchase happened in 1943, when it became the headquarters of the National Council of Negro Women and the home of Mary McLeod Bethune, an American educator and important figure in the Civil and Women's Rights Movements.
It was at this address where historic decisions related to the desegregation of restaurants and theaters in D.C. happened. And in 1963, it was also the rallying point for several organizations and individuals during the March on Washington for Jobs and Freedom. Today, the location has been designated a National Historic Site and houses National Archives for Black Women's History—the only archives dedicated to African American women. It's open to the public for free tours every Thursday-Saturday.
Sip on Tea Recommended by a Fifth-Generation Master Herbalist and Naturopath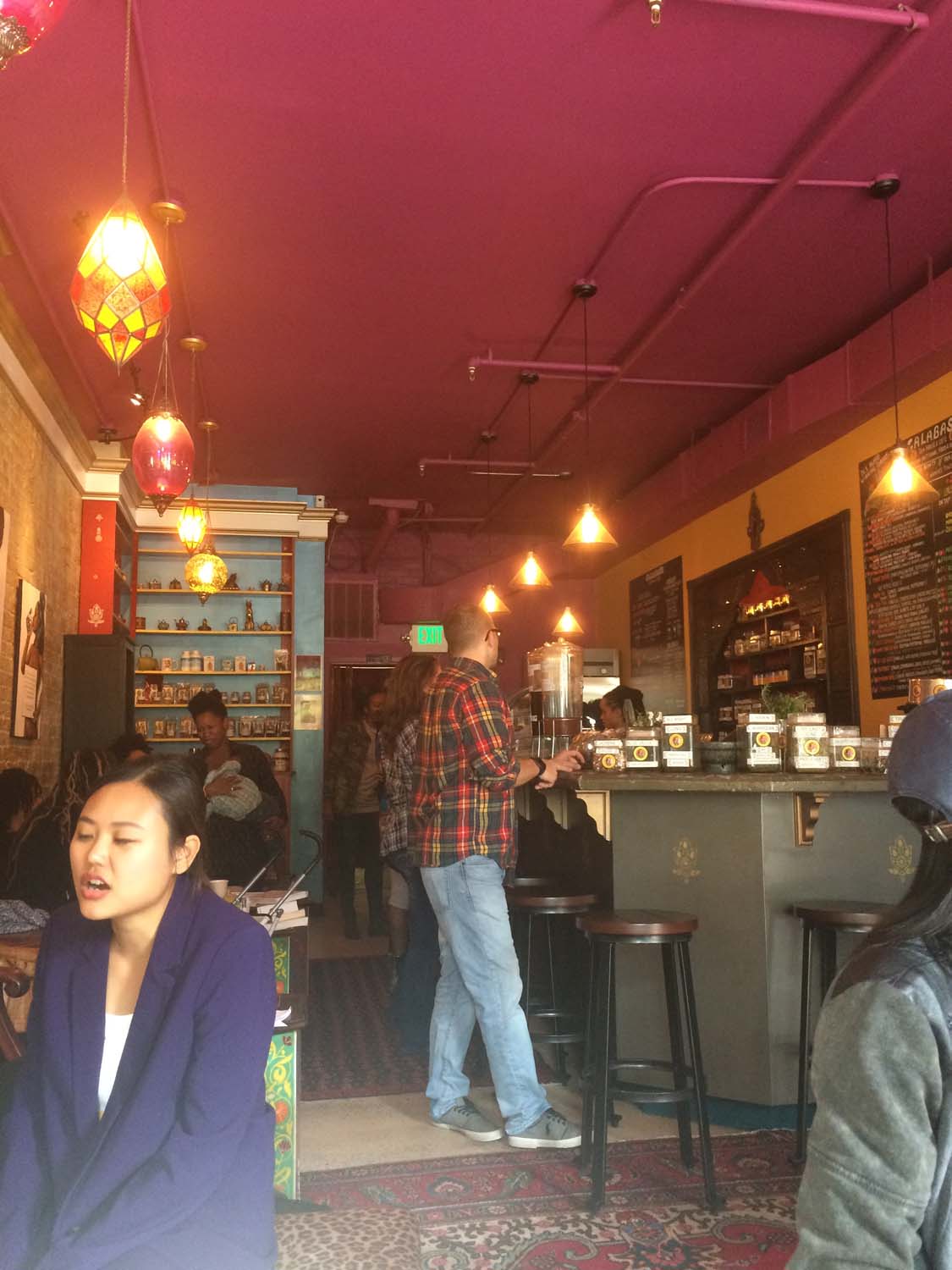 With the current wave of gentrification sweeping the District, Calabash Tea and Cafe has become more than just a spot to sip on some tea in Washington. When its first location opened up in Shaw—a historic African American D.C. neighborhood that is rapidly changing—in 2015, it became an unlikely refuge and gathering place for neighborhood locals, as well as students and faculty of nearby Howard University.
The cafe's main draw, however, is its owner, Dr. Sunyatta Amen, a fifth-generation master herbalist and naturopath. While you can pick from the menu's vast selection of tea blends and herbal tinctures, which are based on her grandmother's time-tested recipes, Amen will offer a personalized recommendation based on your health needs. The cafe also sells delicious vegan treats ranging from pies and cookies to quiches and samosas.
With its latest expansion into Brookland, Calabash hopes to bring its community vibe to D.C.'s newest up-and-coming northeastern neighborhood.
Feast on Italian Classics at this Woman-Owned Restaurant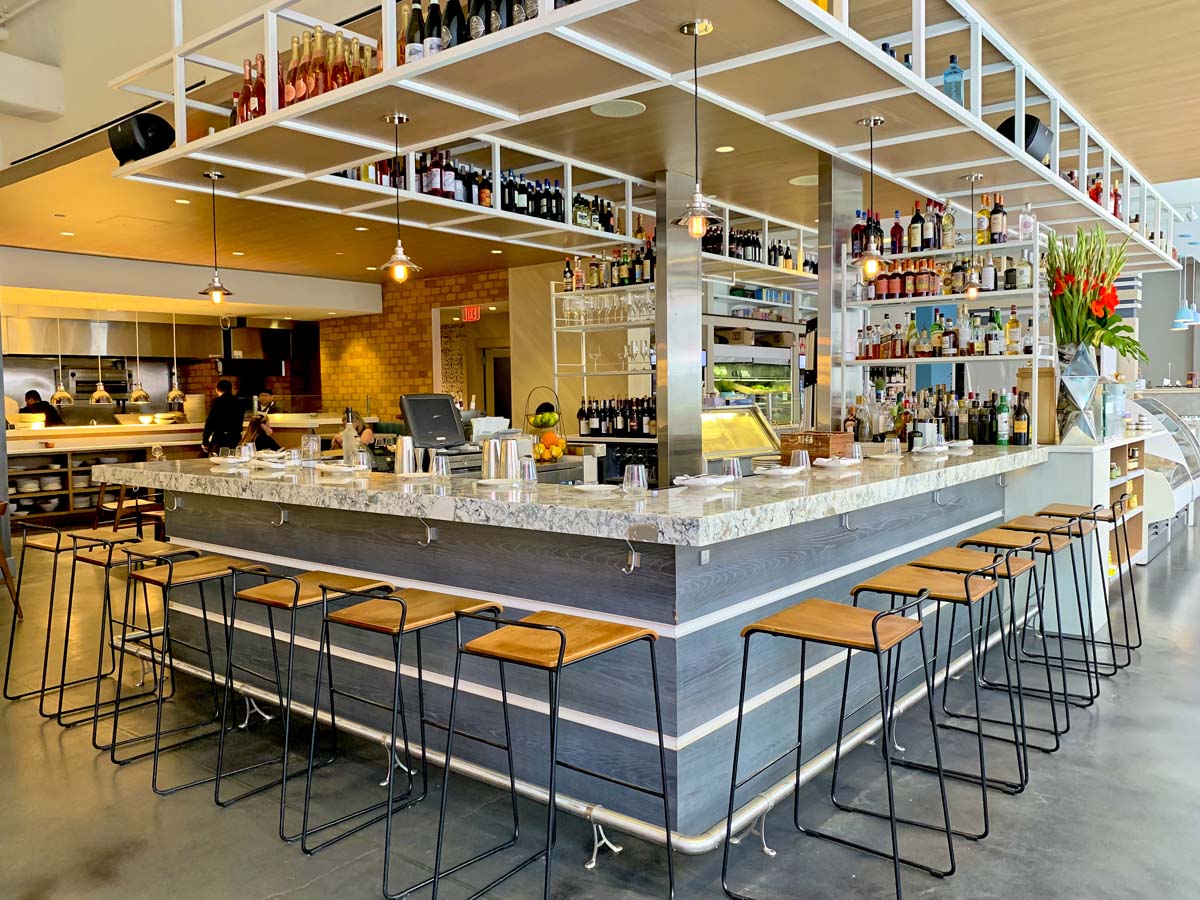 According to the documentary A Fine Line, less than 7% of restaurant owners and head chefs in the U.S. are women. Amy Brandwein, chef and owner of Centrolina, has been leading the change in the District's restaurant scene ever since opening her chic Italian restaurant in 2015.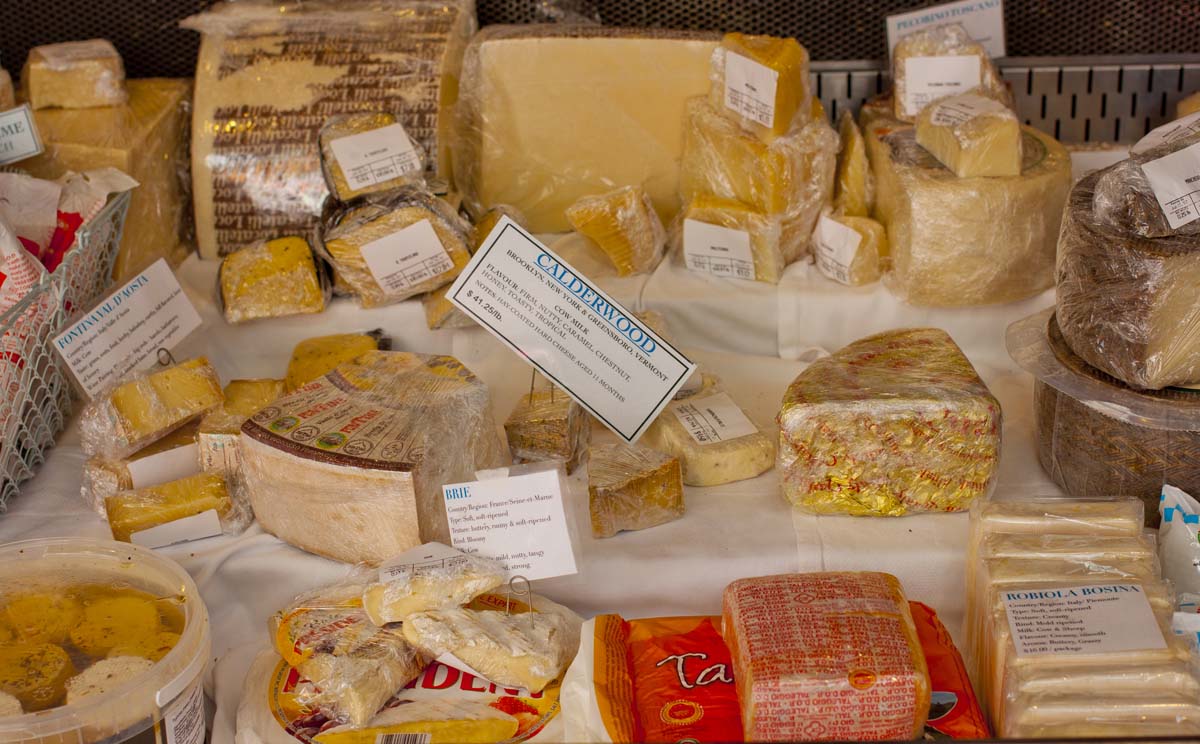 And it doesn't stop with Brandwein. Centrolina's management team is primarily woman-led, with women holding both the executive pastry chef and general manager titles. The space also houses a marketplace selling all things Italian like cheese and freshly made pasta, as well as produce from D.C. Urban Greens, an invaluable CSA program that grows food in D.C.'s Ward 7 and Ward 8 zones.
Support Local Artisans at Steadfast Supply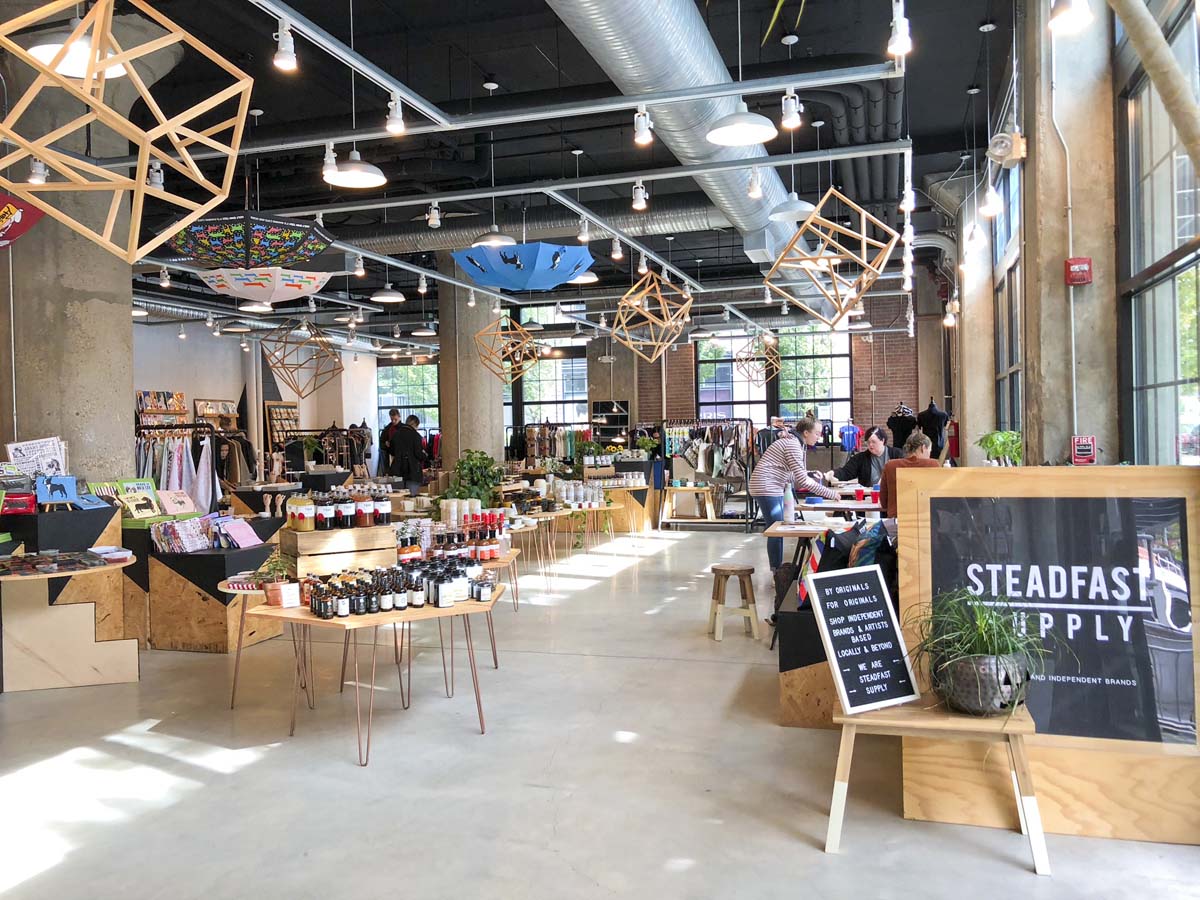 Founder Virginia Arrisueño is a force in the District's creative community, and her retail store, Steadfast Supply, proves it. The 3,000-square-foot space in D.C.'s southeast Navy Yard community stocks goods from independent artisans throughout the country, including #MadeinDC brands like Shrub District Cocktail Vinegars, The Nineteenth DC, and DeNada, Arrisueño's handmade clothing line.
Expect to find a curated selection of clothing, home goods, stationery, jewelry, and more—all perfect choices for a unique Washington, D.C. souvenir. Steadfast also functions as a creative incubator. It hosts a variety of workshops, presentations, and classes, and provides event space for local entrepreneurs and small businesses to interact with the community.