Feminist Passport: Your travel guide to Miami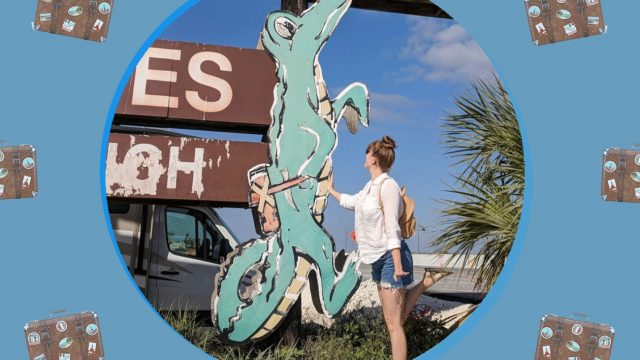 You want to see the world, but sometimes the world is an unfriendly place. That's why HelloGiggles is bringing you Feminist Passport, a guide to all of the most inclusive hotels, restaurants, shops, bars, and sights to visit on your next big adventure. Because travel should be for everyone.
Think of Florida and the word "feminist" might not come immediately to mind (*cough* 2016 election). But according to a 2018 report from American Express, the Sunshine State boasts the fastest growth rate for women-owned businesses, with Miami coming in fifth place for the biggest rise in economic growth nationwide. Add to that the city's majestic Art Deco architecture, delicious Latin influence, and its array of vibrant performing arts venues, and it's a wonder Magic City isn't at the top of everyone's must-visit list.
I recently spent 36 hours in Miami, and while I could go on and on (and on and on) about the city's many culinary delights (seriously, do yourself a favor and go on a culinary tour) this is Feminist Passport, so I'll keep my list of recommendations tight and to the point. Without further ado!
1Stay at The Julia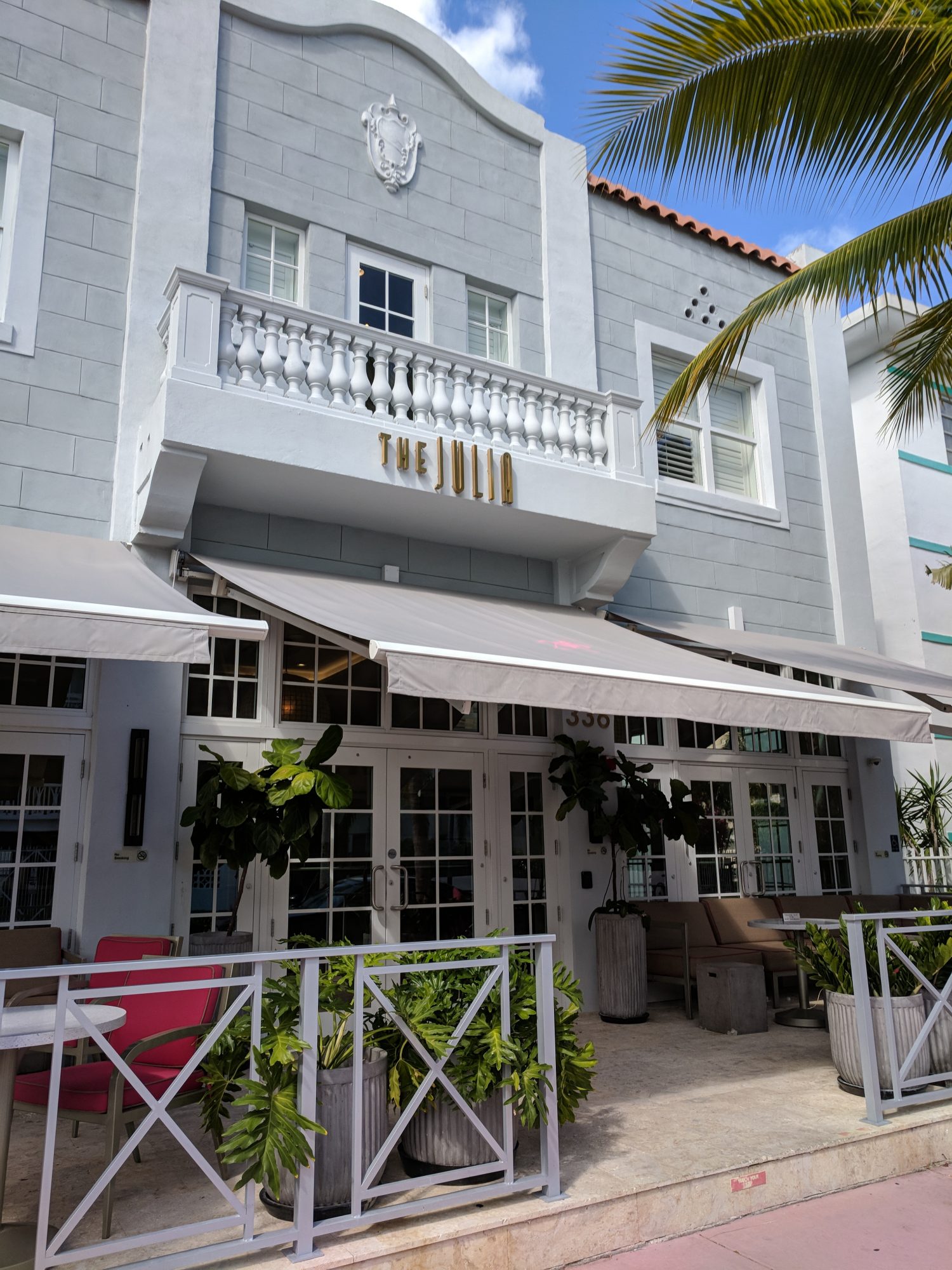 The Julia hotel, an adults-only property that generously put me up while I was in town, is just two blocks from the Atlantic Ocean in South Beach and is truly the perfect starting point for any trip to the city. It's among the cheapest hotels in the area—rates hover around $129-$149 per night, but you can find rooms for less depending on when you go and which travel site you use to book—and there's a continental breakfast every morning and a wine and cheese happy hour every evening. (Plus, the famous Big Pink restaurant, which makes a biscuit the size of your head, is right down the street.) The rooms are on the small side and the hotel's sound proofing isn't the best, but you'll have everything you need for a comfortable stay.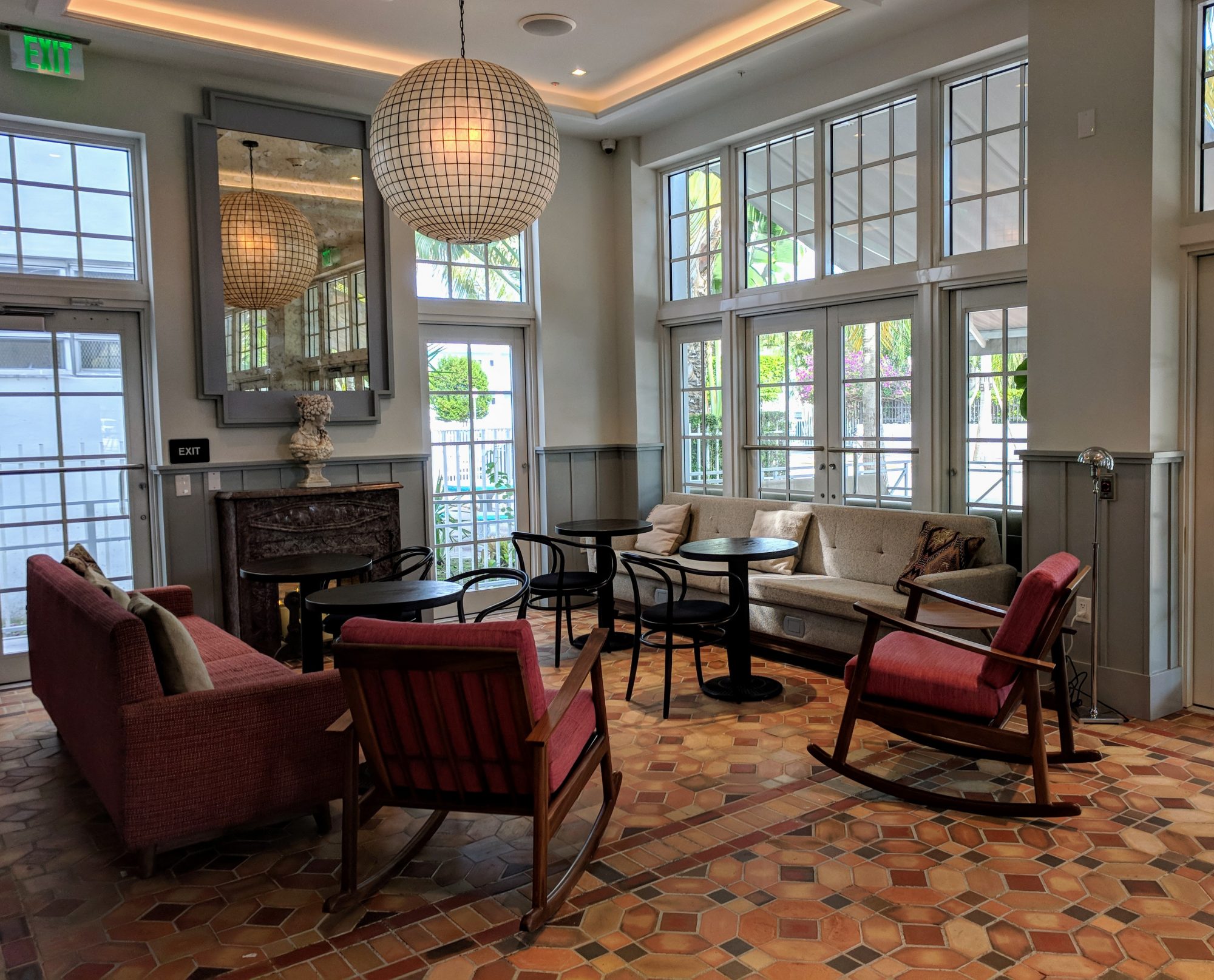 The coolest thing about The Julia, and the reason I'm including it on this list, is that it's named after and inspired by the Mother of Miami (betcha didn't know Miami had a mom). Julia Tuttle, the hotel's namesake, is considered the only American woman to found a city; she "birthed" Miami, if you will, in the mid-19th century, buying up land in the area and encouraging her wealthy friends to invest and bring the city to life. She was passionate about the region and sadly died before her vision could fully come to life, but I think she'd be proud of the place Miami has become. The Julia hotel's front lobby was designed to look the way Tuttle might have styled her own living room, and encourages guests to spend time getting to know each other. It's a friendly, welcoming space.
2Spend a day at the Frost Art Museum
Housed on Florida International University's Modesto Maidique campus, the Frost Art Museum is a free gallery that's open six days a week. Did you catch that—it's completely free. It's also home to a bold collection of work by women artists, and hosts shows that don't shy away from exploring social (in)justice and the complexities of the human condition. While I was in town, the Frost was showing "The Writing on the Wall," an installation of letters, poems, and other documents written by incarcerated individuals from around the world. And earlier this year, the gallery showed "Dangerous Women," an exhibition of paintings highlighting the lives of biblical women—from perfect wives to sinful harlots.
3Grab a pint at J. Wakefield Brewing
This Star Wars-themed brew pub doesn't seem particularly feminist on first glance, but look a little closer and you'll find that women are actually running the show here. Head brewer Maria Cabré, who's born and raised in Miami and is a former pastry chef, has been on staff at J. Wakefield since 2014, and she's proud to have done a lot to draw women into the male-dominated field of craft brewing.
On an episode of The Full Pint podcast, Cabré said she's humbled, but also embarrassed, when women say she's inspired them to get into home brewing. "It really puts a smile on my face, but it [also] embarrasses me because I don't know how to react to those compliments," she said. "I know that there's some women locally that I've talked to that saw me and were like, 'Yeah, I'll jump into that too.' So it's great. I think it's badass." She added, "I have a daughter as well, so it's great for me to be able to show her that."
I sipped on a tasty glass of the pumpkin-centric seasonal "Gourdita" and had a pint of "Märzen of Winterfell," and I'd recommend both. I also never felt like a "woman in a brewery" at J. Wakefield—I just felt like a person. Stop by and drink it in, friends.
4Take a class at Vixen Workout
For a dose of escapism and Beyoncé-level booty-shaking, give the Vixen Workout a try. Feeling a bit shy? The founder's personal story is a real inspiration: On the Vixen website, Janet Jones-Veloso explains that after abandoning her life as a dancer and entertainer to pursue a career in corporate America, she fell into a deep depression. Eventually, as she was emerging from her "darkest experience," as she calls it, she was inspired to create the Vixen Workout.
Inspiring, right? That's why I gave it a try.
The workout is a one-hour, follow-along dance class led by an upbeat instructor in a room lit by stage lights. The goal is to feel like your sexiest, most badass self, and as if you're performing on stage with your favorite artist. I was the only newbie in the room, and the group greeted me with an in-sync wave and a cry of, "Hey girl, heyyy!" Then, during the warmup, we recited an "affirmation" that went, "Yes I'm sexy, yes I'm fierce. Yes, I got this, yes!" Definitely pure girl power.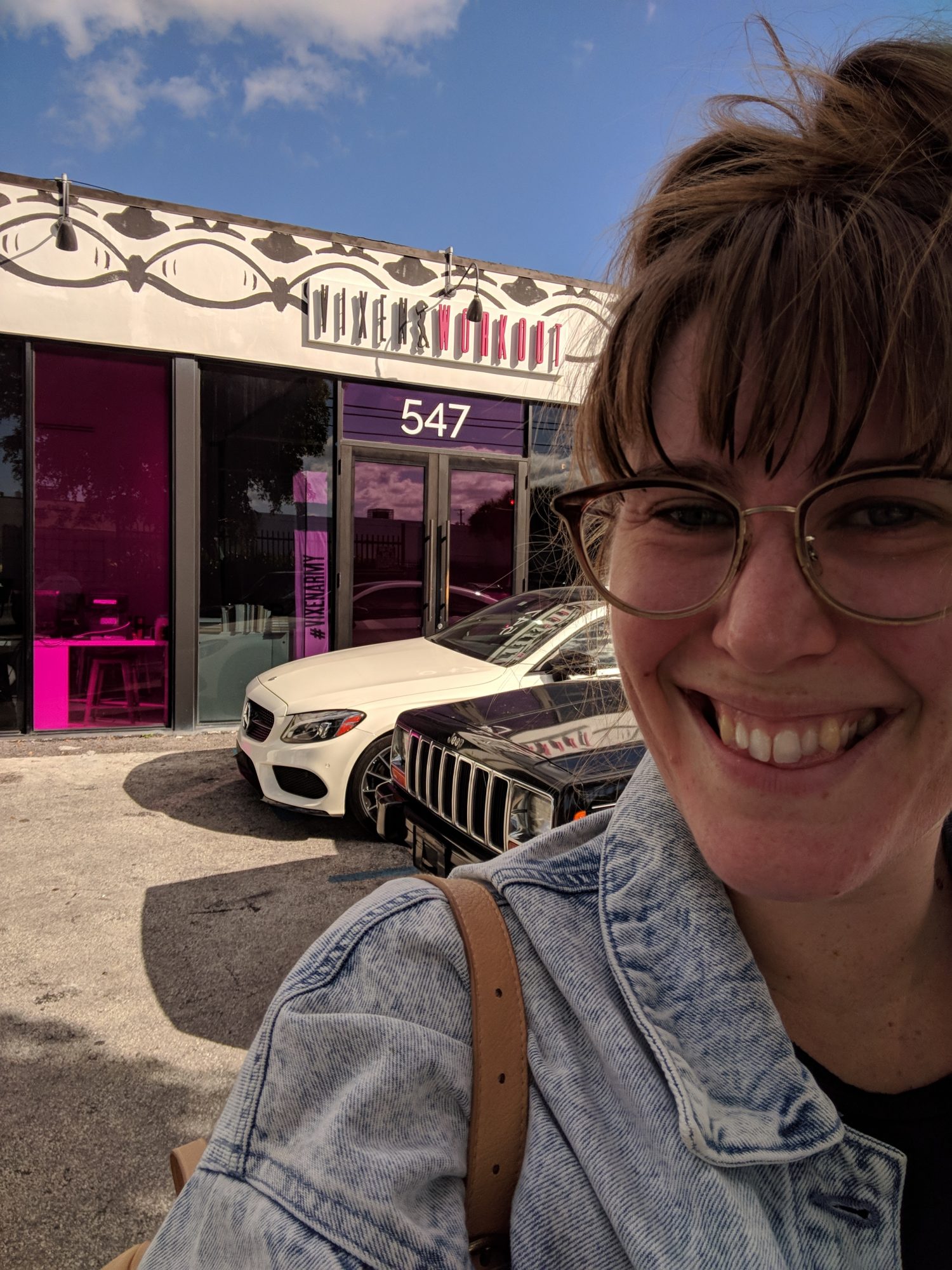 Suffice to say I was sweaty and smiling by the end.
5Chow down at MadLab Creamery
This magical paradise of soft-serve goodness is owned by Soraya Kilgore, best known as the pastry chef at her husband Brad Kilgore's famed Miami eateries, Alter and Brava. At MadLab Creamery, though, it's all Soraya. The pink-hued dessert shop is located in Palm Court in Miami's beautiful Design District (think of it as the Beverly Hills of Miami), and dishes up gourmet soft serve piled high with glittering toppings.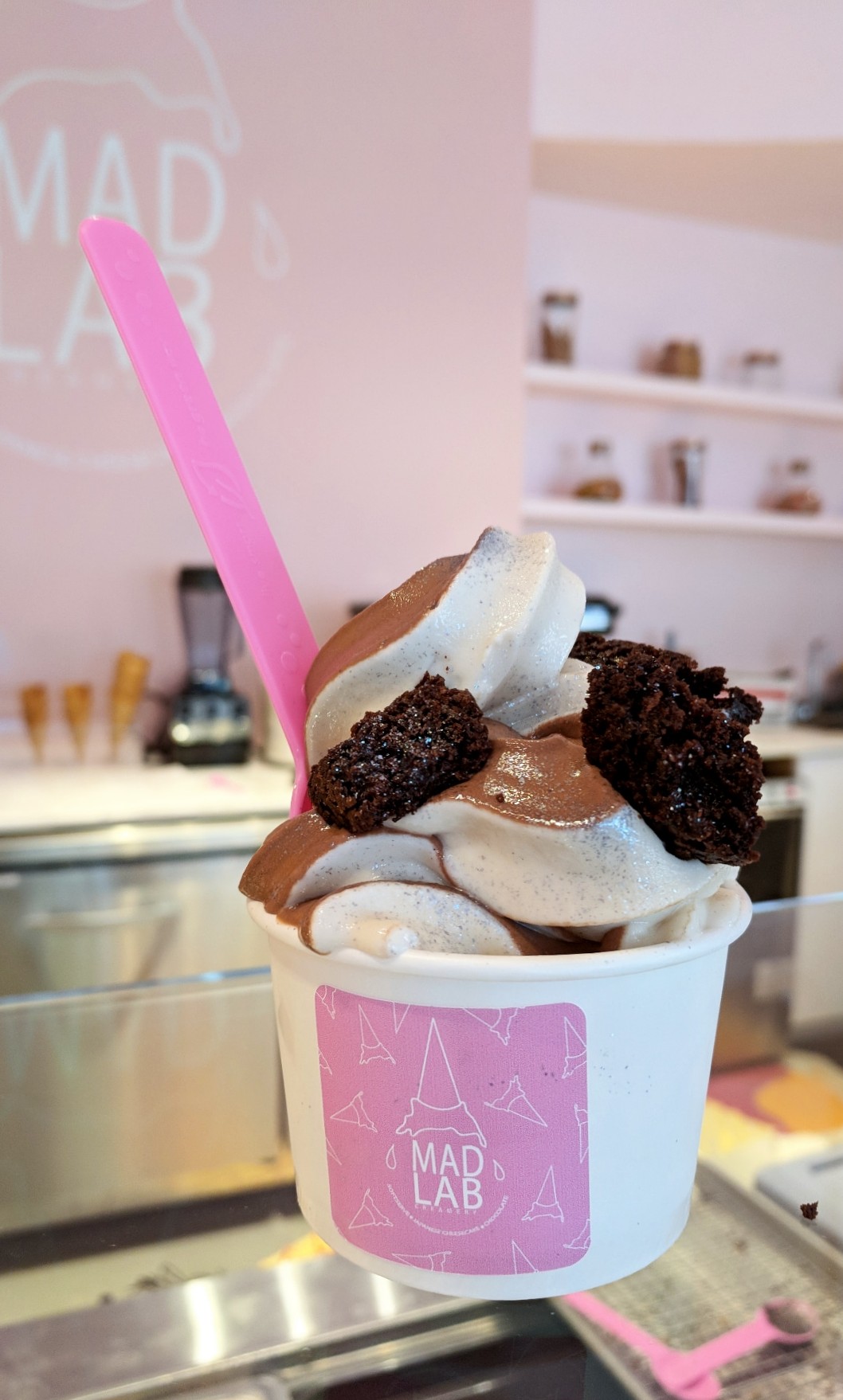 Kilgore wasn't on site when I stopped by MadLab, but the woman behind the counter told me that she's usually in the shop on Saturdays, and that she also comes by in the evenings to stir the gelato. If you make it to MadLab, do yourself a favor and take it up to the swings on the second floor of Palm Court to really treat yourself.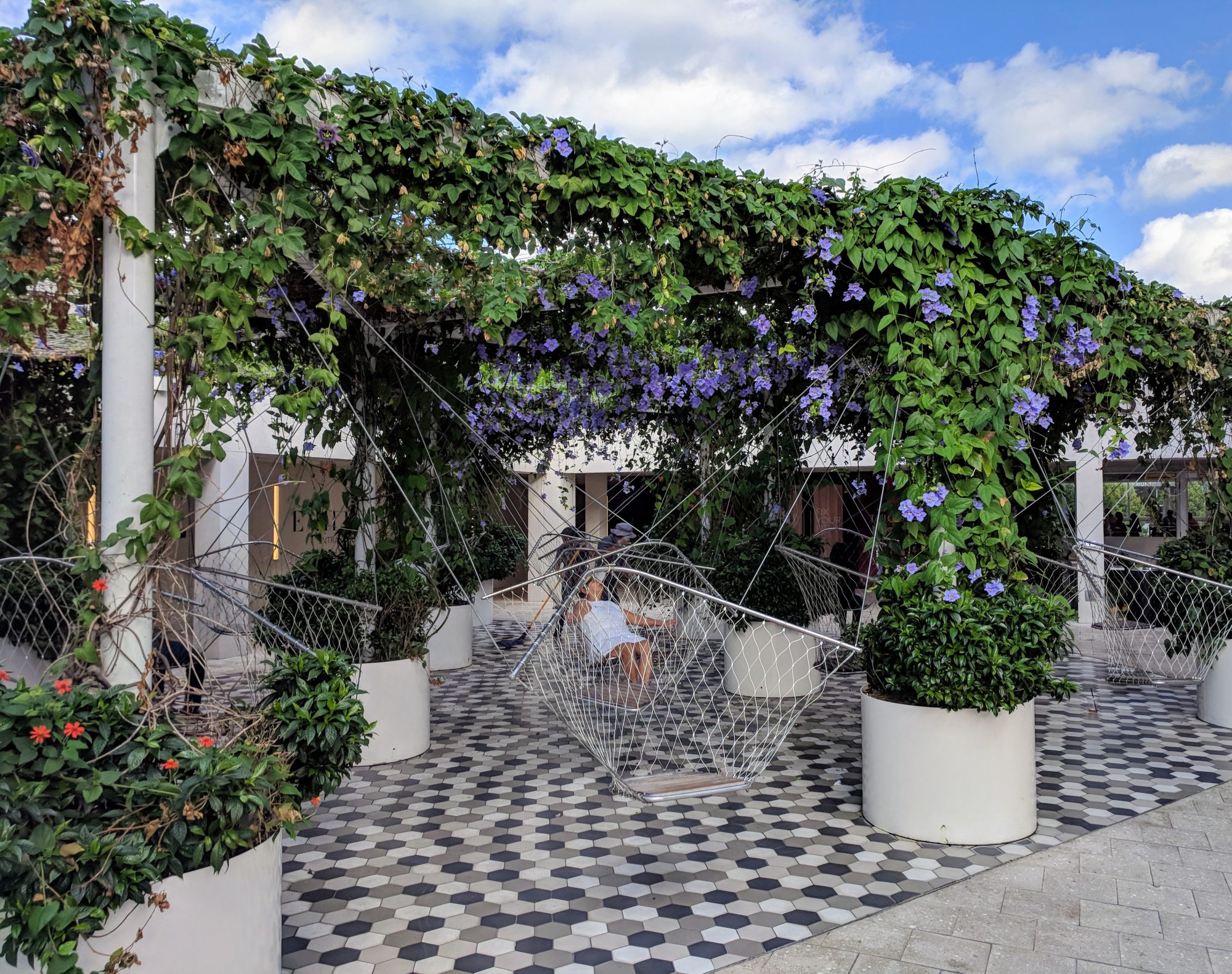 6Take in the magnificence of the Wynwood Walls
https://www.instagram.com/p/BgEyEiCHZdt
After you've had a pint at J. Wakefield, stroll around the neighborhood and take in the incredible street art offerings. In 2009, the former warehouse district began its transformation into the home of Miami's most abundant and eclectic collection of street art, and the Wynwood art district is now at the top of most local travel lists.
The Wynwood Walls are a particular area of the neighborhood where you can amble around without bumping into traffic or streetlights—there are no cars permitted on this block—and admire the work of about two dozen graffiti artists, many of them women and people of color. Wynwood's curators have made a concerted effort to ensure diversity in the artists offered space to paint, and even showcased a "Women on the Walls" exhibit back in 2013 in the area's on-site gallery. The entire Wynwood neighborhood is packed full of stunning work. Give yourself a half day to admire every inch.