Feminist Passport: Your travel guide to Austin
You want to see the world, but sometimes the world is an unfriendly place. That's why HelloGiggles is bringing you Feminist Passport, a guide to all of the most inclusive hotels, restaurants, shops, bars, and sights to visit on your next big adventure. Because travel should be for everyone.
Growing up in a small town in Texas near the Mexico border, Austin always seemed like it was 500 hours away (actual time from my hometown: four hours). So when I got accepted into the University of Texas at Austin, I knew I'd made it big time. I would get to attend exuberant football games (Texas football is on a whole other level), learn from the best professors in the world, and live in a real city—one known for being "weird" and "blue" in a red state.
I loved living in Austin as a college student. There was SXSW, The Drag (a popular street on campus filled with shops and restaurants) and, of course, 6th Street, which is full of back-to-back bars, music venues, and late-night pizza stands. A college dream come true.
Living in Austin was also eye-opening. I discovered so many places that were safe spaces for women, people of color, and the LGBTQ community. We didn't have anything like that in my hometown. I would buy my books at Austin BookWoman and go to bars like Cheer Up Charlies and Barbarella. I was a little sad when I packed my bags after graduation and moved to L.A.
When I got the chance to visit Austin on a press trip with Red Bull TV  during the Austin City Limits music festival this month, I thought returning to the city would bring back that same college experience. However, I quickly learned that a lot had changed since I lived there more than three years ago. Condos had sprouted up on a quiet street that had once housed hidden bars, East Austin had lost its character (because of gentrification), and iconic shops on South Congress were boarded up and shut down.
I felt like I was discovering the city for the first time, and I decided this was an opportunity to seek out familiar places while also exploring new and exciting ones. Since I was there for the weekend, I had a limited amount of time to explore. But the places I went to were unique, special to me and, most importantly, inclusive.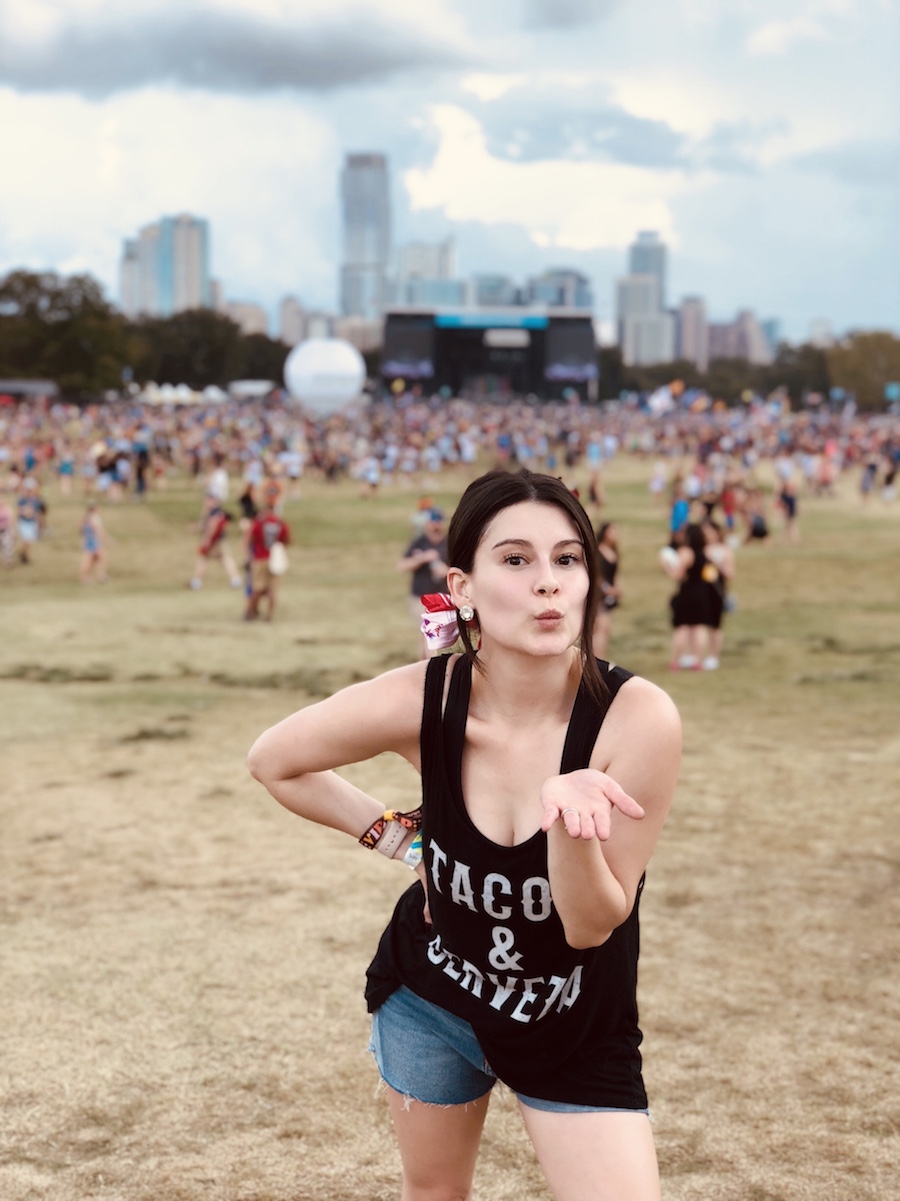 1Austin BookWoman
This place will always be one of my favorites. Even before you walk in, you know it's not your average bookshop. The windows are covered with welcoming signs—there's a Pride flag, a Black Lives Matter poster, and a Coexist sticker, to name a few. As a Latina, I always loved discovering books that would speak to me as both a woman and a brown person. What I loved the most, and what brought back old memories when I walked in, is how small it is. It feels intimate and personal. I'm usually shy and afraid to ask for suggestions when I go into a bookstore, mainly because I hate looking or feeling like an idiot. But I didn't feel that way in there. If anything, I felt comfortable asking questions. Unfortunately, they didn't have the book I was looking for, but they were so helpful that it didn't matter.
2Cheer Up Charlies
If you want to go to a bar where you don't have to worry about creeps ruining your night, then you go to Cheer Up Charlies. When I was in college, this was the hot spot. You could have a conversation with your friends (you didn't have to yell to hear one another), you could dance freely without having to worry about people coming up behind you, and you could just go there to have a good time. It's safe to say that Cheer Up Charlies is still like that, but if anything, it's even better than before. They have way more theme nights now (like a '90s and '00s girl group night), they feature up-and-coming bands that have unique, diverse backgrounds, and they always make sure everyone is having a good time. Plus, they've got kombucha on tap! For me, this is one of the few bars where I feel free to just enjoy myself.
3Passport Vintage
A college friend actually recommended this vintage shop to me, and I trust her judgment considering she runs Boss Babes ATX, a woman-focused organization in Austin. Passport Vintage is in a cute cottage-style house, and it's kind of hidden on a busy street. When I saw the discount section outside, I knew this was right up my alley. What can I say, I love a good deal. But even the regular prices weren't outrageous. When I walked in, a woman was working at a desk and she greeted my friends and me cheerily. I'm assuming she was sitting at the checkout area, but it felt more welcoming than that. She probably knew it was our first time there because she told us there was more clothing in the other rooms. What I found amazing was that this vintage shop offered plus-size clothing, which is rare at vintage stores. From shorts, to sweaters, to tops, there were a bunch of sizes. Another thing I noticed was that a lot of the clothes were gender-neutral. There wasn't really a "women's" or "men's" section, either. I didn't end up finding anything that spoke to me, but the shop definitely left an impression. I plan to go back there the next time I'm in Austin.
4Torchy's Tacos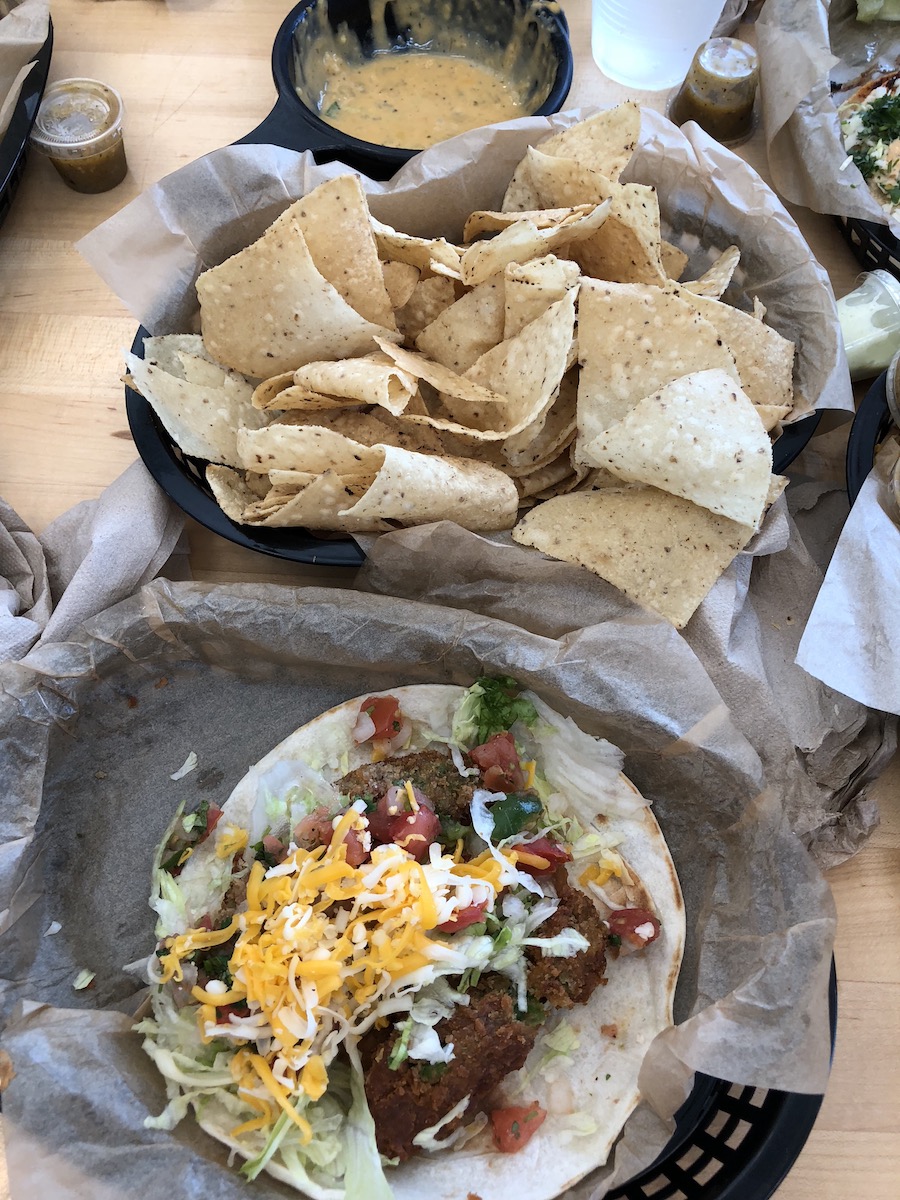 Torchy's is one of my favorite taco restaurants, period. When I told my dad I was going to Austin, he had two requests for me. One: get a picture with Metallica during their ACL performance, and two: go to Torchy's. I was able to do one of the things on his list. Torchy's isn't particularly known for being a feminist space; it's more just a restaurant that has charm. What stood out to me, though, was how helpful and attentive one of its female staff members was with me.
If you haven't been to Torchy's, it can be overwhelming. The line to order is hella long, and it's usually crowded and loud. I rarely experience that in L.A., so I was a bit anxious standing in that long-ass line. You have to be a vulture when it comes to getting a table, too. I think the woman worker could see I was stressed about finding a table for my friends and myself, because even though I was still in line, I kept leaving my group to see if I could find somewhere to sit. That's when the employee tapped me on the shoulder and said, "I got you." She saw a group of guys and asked them if they were leaving soon so we could take their place. She told me she'd keep an eye on them while I was still in line. But I got distracted the closer I got to the register to order my meal, so I forgot about those seats. Still, she came back every few minutes to check on me, and I knew she didn't have to do that. There was one point when I found a seat and she stopped to cheer me on. It was one of those experiences where it truly felt like #womensupportingwomen. I didn't expect something like that to happen, but she made me feel at ease.
While I wish I'd had more time to explore Austin, the places I visited made my short trip all the more special.