Here are the most badass feminist lines from the trailer for the new Anne Hathaway/Rebel Wilson comedy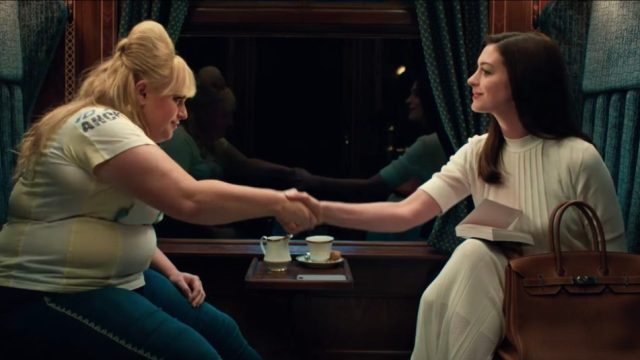 When we learned that Rebel Wilson and Anne Hathaway would be teaming up for a Dirty Rotten Scoundrels remake, it sounded like a match made in con artist heaven. After all, we'd watch almost anything with the Princess of Genovia and a member of the Bellas in one scene. Now, the trailer for the movie, called The Hustle, has officially arrived, and it promises to put a feminist spin on the classic film.
According to The Hollywood Reporter, the remake features Hathaway as a wealthy, poised criminal mastermind who helps Wilson refine her scamming skills. Timothy Blake Nelson, Ingrid Oliver, Emma Davies, and Alex Sharp have supporting roles. And perhaps even better, the trailer is chock-full of badass, feminist one-liners, and we've pulled the best ones below.
1 "Why is it that women are more suited to the con than men?" Hathaway asks at one point. She answers her own question with, "Because no man can believe a woman is smarter than he is."
2 "There is nothing more compelling to a man than a vulnerable woman."
Hathaway's character offers this advice while teaching Wilson how to manipulate male millionaires. To prove her point, she instantly morphs her stone-cold face into the most compelling cry-face we've ever seen (single tear and all). Give this woman an Oscar already.
3 "Men always underestimate us—and that is what we use."
One word. FIRE.
Watch the full trailer below. And just try not to cheer.
The Hustle hits theaters on May 10th, and we can't wait to see it.