Feminist Icon Chimamanda Ngozi Adichie is the new face of a British beauty brand and we couldn't be more thrilled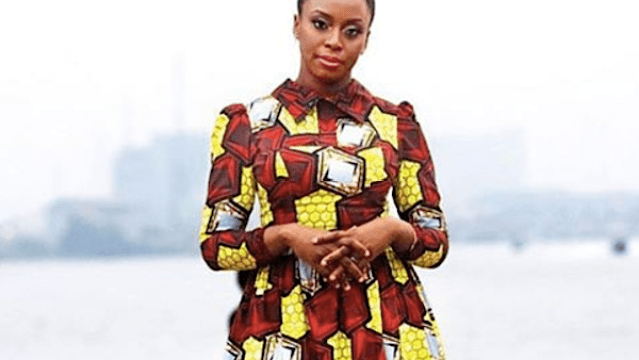 Author Chimamanda Ngozi Adichie is one of the most important and respected feminist icons of our time. She has received or been nominated for just about every prize under the sun, (including the MacArthur Genius Grant) and has written some of the most definitive literature of our generation. Even Beyoncé recognized her genius and sampled her talk, "We Should All Be Feminists" on her song "Flawless." Not one of us is worthy to breath the same air as Adichie; she is a goddess among mortals, a beacon of light amidst the darkness of this world, and gives us all hope for the future.
Given that outdated stereotypes of feminists as ugly or unfeminine still somehow seem to prevail throughout the grossest corners of the internet and world, it's an actual true delight to hear that Chimamanda is the new spokesmodel for British beauty brand Boots. No.7!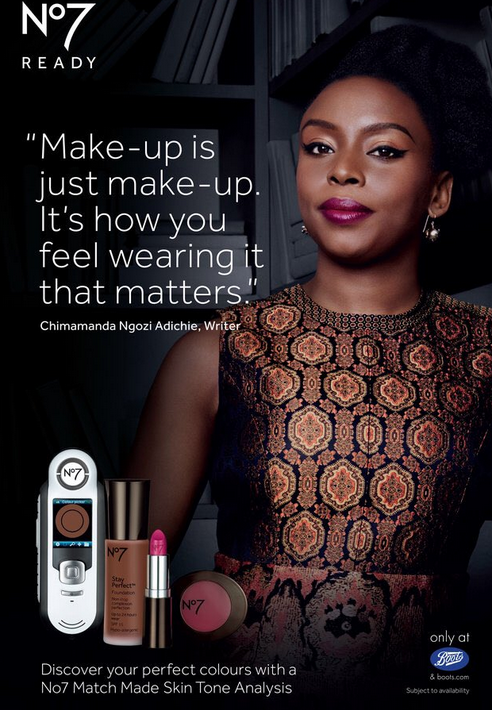 How incredibly stunning does she look? And if that isn't the coolest slogan for a makeup brand, I don't know what is.
What a true joy and fierce victory for women everywhere to have the opportunity to see a strong, fiercely intelligent, and thoughful woman publicly embracing her beauty as a legitimate part of herself.
So often, women feel they are taken less seriously if they care about things like makeup and fashion, but as Chimamanda said in her statement about her new gig:
"I love makeup and its wonderful possibilities for temporary transformation. And I also love my face after I wash it all off. There is something exquisitely enjoyable about seeing yourself with a self-made new look. And for me that look is deeply personal. It isn't about what is in fashion or what the rules are supposed to be. It's about what I like. What makes me want to smile when I look in the mirror. What makes me feel slightly better on a dull day. What makes me comfortable.
We think that's something EVERYONE can get behind, don't you?
What a beautiful representation of what beauty and feminism truly are in this day and age. And as Adichie mentions in an interview with Vogue:
"I think much of beauty advertising relies on a false premise – that women need to be treated in an infantile way, given a 'fantasy' to aspire to… Real women are already inspired by other real women, so perhaps beauty advertising needs to get on board.
Truly an excellent push to the industry as a whole to treat women with the respect and intelligence that they deserve!
Check out the video she made with Vogue if you're interested in some more of her thoughts about her newest gig.