There's officially a "feminist font" now, and it's all you'll ever want to use for the rest of time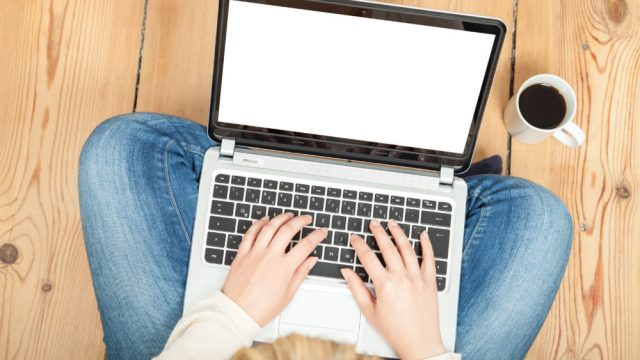 Move over, Tahoma. There's a new font in town, and it's super powerful. New York-based ad agency Y&R collaborated with Women of Sex Tech to create a typeface called The Feminist Letters, and get read to fall in love with the literal written word.
"Each letter is specifically designed with purpose, calling attention to issues like equal pay, reproductive rights, women's health, women in politics, and campus assault laws," The Feminist Letters website states. They say the letters, which represent key points and phrases from "Ass-Kicking Career Woman" to "Zeitgeist," would be perfect for posters and letters to representatives. We fully agree.
Words on their own are powerful — but with a font like this, you're sending a message within your message. Every letter was crafted beautifully to make a statement and sum up why feminism is so important. The site where you can download the font also goes into detail about every letter, and explains why each design was chosen to represent a specific topic. For example, C stands for "campus assault and safety law," and reminds us that one in five women experience assault on college campuses. The site also reminds visitors that a mere 2% of rapists will ever see jail time.
Here's what the full alphabet looks like.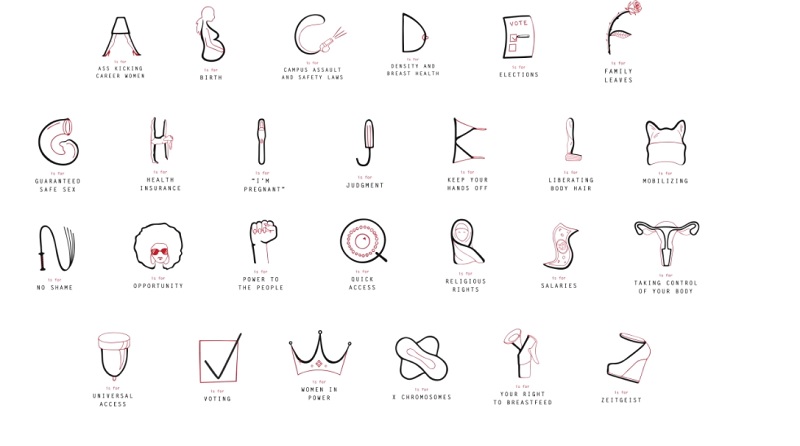 The Feminist Letters site also promotes action, asking those who download the free font to email their representatives with it. There's even a section on the website that allows you to directly tweet at your senators. How awesome is that?
https://www.youtube.com/watch?v=M2vxb7lZdNk?feature=oembed
The typeface is available on thefeministletters.com. Download it today, and help make a difference.