A new study suggests that female superheroes give girls confidence in their real lives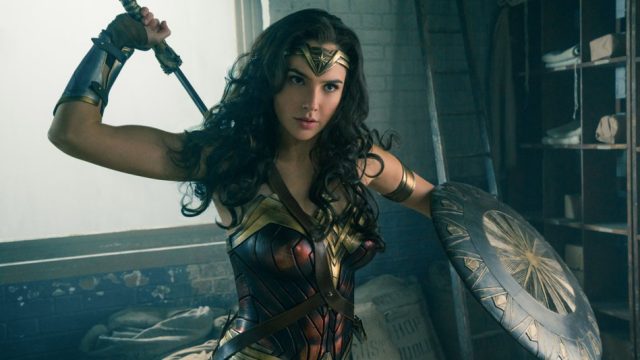 It's 2018, and female superheroes are finally getting their chance to shine (thanks in no small part to the huge success of Wonder Woman). With Captain Marvel hitting the big screen in 2019 and Ruby Rose making her debut as Batwoman in December on The CW, we're about to see even more powerful women onscreen. And it turns out these fictional heroes have real-life powers, because seeing female superheroes can affect the way girls see themselves.
In a report published by Women's Media Center on October 8th, 90% of girls age 5 to 19 surveyed said that female superheroes and sci-fi characters were role models for them. They said that their favorite heroes made them feel strong, confident, brave, and inspired, and 58% of girls even said that seeing female heroes made them feel like they could accomplish anything. The empowering effect of seeing strong women onscreen was especially pronounced among girls of color.
WMC carried out the study in conjunction with BBC America. In total, 2,431 people participated in the survey—a mix of boys, girls, and their parents.
However, about two-thirds of 10 to 19 year old girls surveyed felt that there weren't enough female role models, relatable female characters, or strong female characters in movies and TV. The gender gap on this particular issue was huge, with 25% to 31% fewer boys saying they felt the same way about male characters.
Girls of color especially noticed the lack of representation. While 70% of white girls said they wanted more superheroes and sci-fi characters who looked like them, 83% of black girls, and 78% of Latina girls said the same.
This new study highlights the importance of onscreen representation, but it's not the first report to show how much Hollywood needs to improve. In July, a study from the University of Southern California's Annenberg Inclusion Initiative found that only 31.8% of characters in 2017's biggest films were female.
It's clear that seeing depictions of powerful women can help boost girls' confidence. But it's also clear that we need more positive role models for girls. The solution is obvious: Put more women—of all races and backgrounds—on screen. No time is better than now.