In honor of National Photo Month, here are eight phenomenal female photographers you must know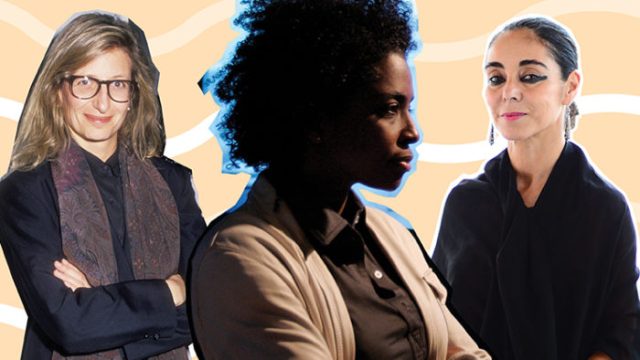 From the advent of the daguerreotype (the first form of photography) in 1839, women have utilized the art form of photography to document and represent the female perspective. Whether you're a photographer yourself, or a passive supporter of the art, it's important that we take the time to acknowledge the female photographers who have changed the game.
Fortunately, May is #NationalPhotoMonth, and in honor of this celebration, we're highlighting eight female photographers and their culturally significant work.
Julia Margaret Cameron (1815–1879)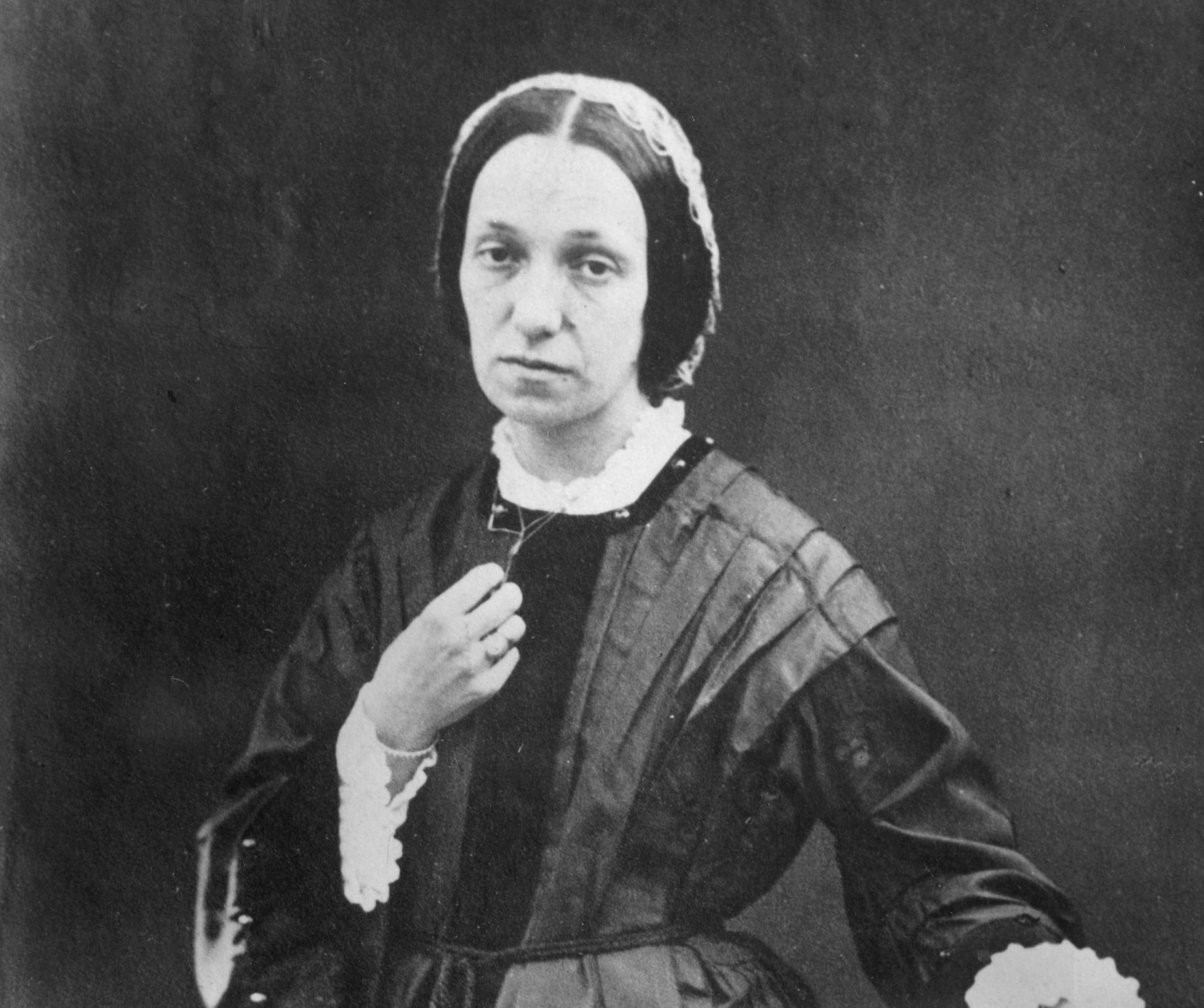 Ms. Cameron is noted for her soft-focus technique, which was actually somewhat shunned while she was still alive for being "bad" photography. Nowadays, however, her emphasis on emotion (which was rarely shown in photographs of that era) sets her work apart. (See Cameron's photograph entitled, "Sadness.") Her photographic philosophy?
"I longed to arrest all the beauty that came before me and at length the longing has been satisfied."
View some of her photography here.
Yumna Al-Arashi (1988–present)
Al-Arashi is Muslim, and was raised in Washington, D.C. Perhaps her most popular series, "Northern Yemen," portrays Muslim women as powerful figures against a backdrop of the landscapes of their home country. She told the website Artsy:
"My whole life I've been surrounded by Muslim women who cover themselves, and they're such badasses and have such incredible depth—as much as any of the uncovered women I've met. As a Muslim woman, you're often boxed into a single identity. I wanted to shift that stereotype."
View her work here.
Lorna Simpson (1960–present)
Simpson is known internationally for her signature style, which combines graphic text and studio-like portraiture. In the eighties, she became well known for her large-scale works that sought to undermine "traditional conceptions" of identity, sex, culture, race, memory, history, and the like. One of her most lauded projects is "Guarded Conditions." Sofía Retta writes of the work:
"Guarded Conditions, 1989, speaks overtly of the violence that black women face because of their gender and skin color. The photographs within the six panels line up imperfectly, breaking up the woman's body even as they appear to combine into a whole image of her. Simpson's subtle fragmentation of the photographs speaks to the mutilation of black women's bodies, from the wounds of beatings and sexual violence during slavery to the ongoing killings at the hands of police."
View some of her work here.
Annie Leibovitz (1949–present)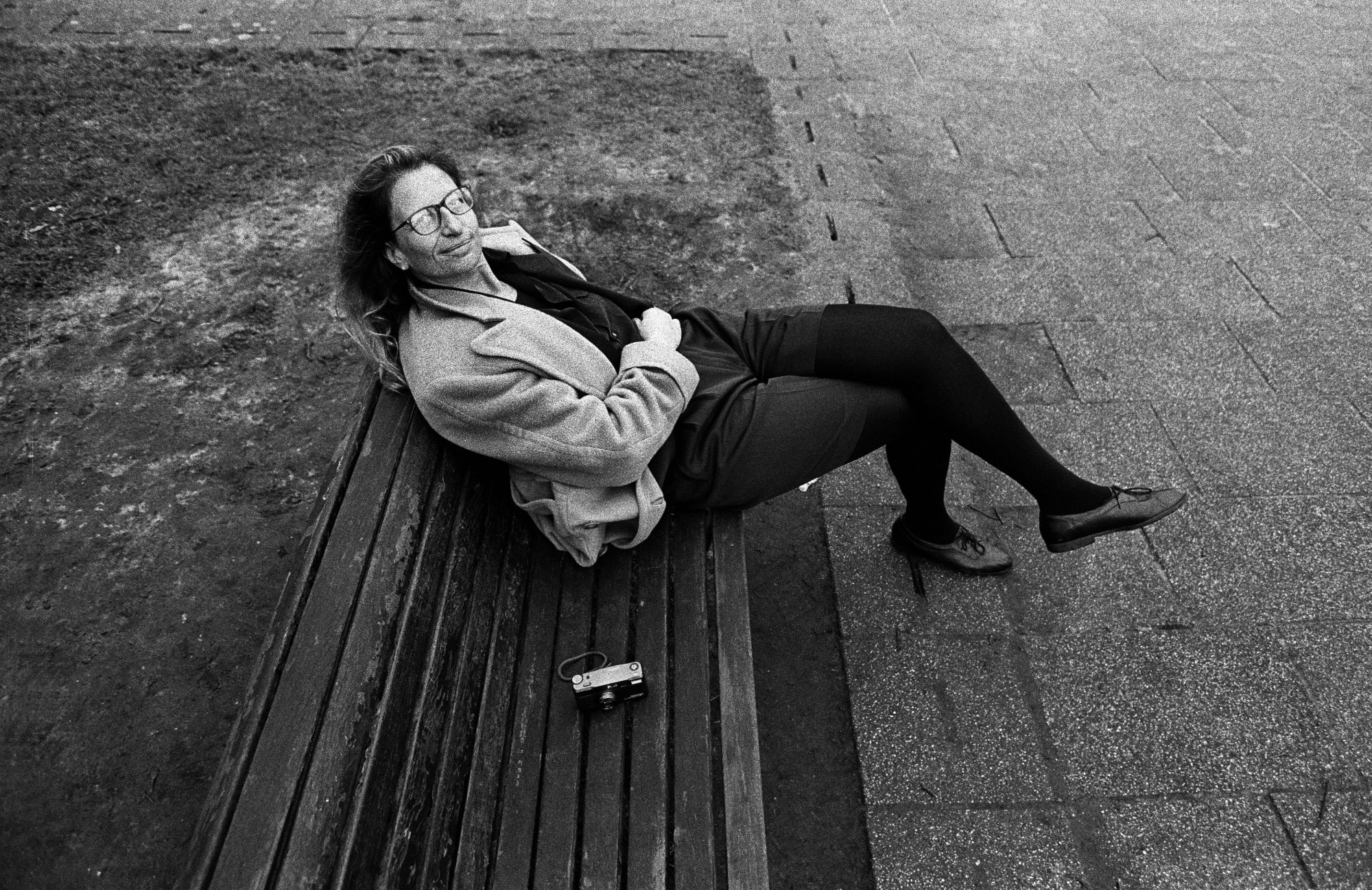 There is a near 100% chance that you have seen Annie Leibovitz's work at least once in your lifetime, even if you didn't realize it. She captured the iconic image of John Lennon naked, curled up next to Yoko, on the day he was assassinated. She got her start at Rolling Stone, contributing to the intimate photographs of celebrities that the magazine became known for. She was also the first woman to have held an exhibition at London's National Portrait Gallery. Nowadays, she is known for her big-production portraits of celebrities, from Whoopi Goldberg to Queen Elizabeth II. She has said of her work:
"When I say I want to photograph someone, what it really means is that I'd like to know them. Anyone I know I photograph."
View some of her work here.
Ishiuchi Miyako (1947–present) 
https://www.instagram.com/p/eXb6YzRRuZ
When Ishiuchi Miyako was born in Japan in 1947, she was born into a country infiltrated by US servicemen living on the naval bases during the military occupation after World War II. This Western presence deeply affected Ishiuchi's early childhood, and served as the impetus for her first documentary-like project, "Yokosuka Story." She said in an interview with Aperture:
"I thought I would do Yokosuka Story and then quit. Like I was getting back at an enemy. Yokosuka was a difficult place for a woman because of the sexual violence that occurred there. Rape was a part of daily life, but nobody saw it as a crime. I did not experience rape myself, but it scarred me. I'm gonna kill you once and for all; that was the feeling. That city, Yokosuka, it had inflicted so much on me, so much trauma, so many scars. If I don't kill you I can't move on—that was the feeling I had."
View some of her work here.
Mary Ellen Mark (1940–2015)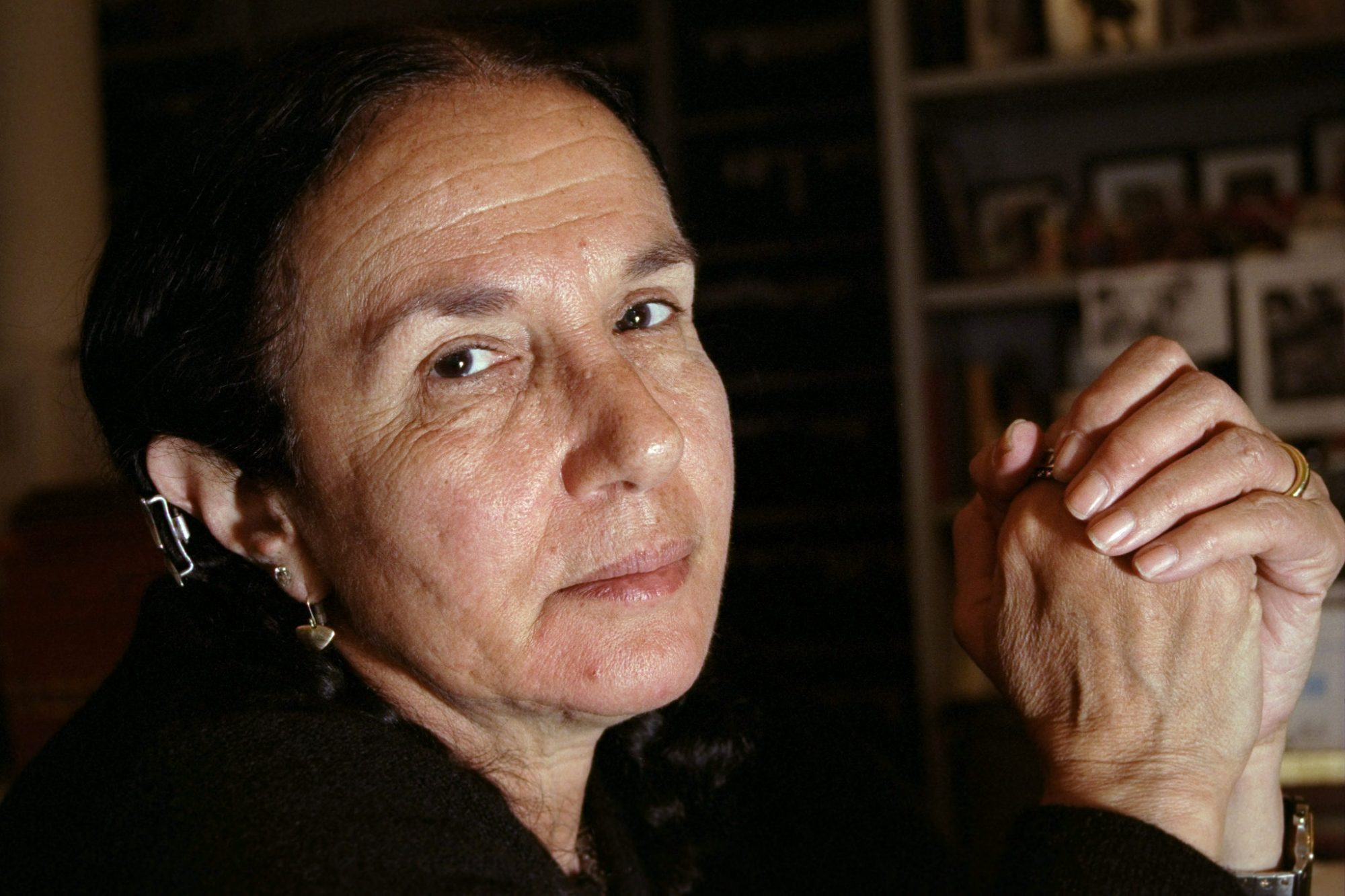 Mark is known for photographing and documenting those on the border of society, outside of the mainstream. She usually worked in black and white. 18 (yes, 18) collections of her work were published during her lifetime. Mark once said:
"I just think it's important to be direct and honest with people about why you're photographing them and what you're doing. After all, you are taking some of their soul."
View some of her work here.
Vivian Maier (1926–2009)
https://www.instagram.com/p/iJii73xHCu
Personally, I find Vivian Maier's story to be one of the most interesting of any photographer's. She grew up in both the States and France intermittently, and in her mid twenties and for 40 years of her life, became a nanny for two families: the Gensburgs from 1956 to 1972, and the Raymonds from 1967 to 1973. One member of the Gensburg family described her as a real-life Mary Poppins.
But the most interesting part? Two years before she passed, in 2007, the contents of Maier's storage space in Chicago (including her negatives, prints, audio recordings, and 8 mm film) were auctioned off because she failed to pay the fees. Three photo collectors bought parts of her work, and began publishing her work *for the first time.* Her archives were both extensive and incredible, and no one knew the extent of her talent until she had passed.
A curator of her work, John Maloof, described Maier by saying:
 "She was a Socialist, a Feminist, a movie critic, and a tell-it-like-it-is type of person. She learned English by going to theaters, which she loved. ... She was constantly taking pictures, which she didn't show anyone."
View her work here.
Shirin Neshat (1957–present)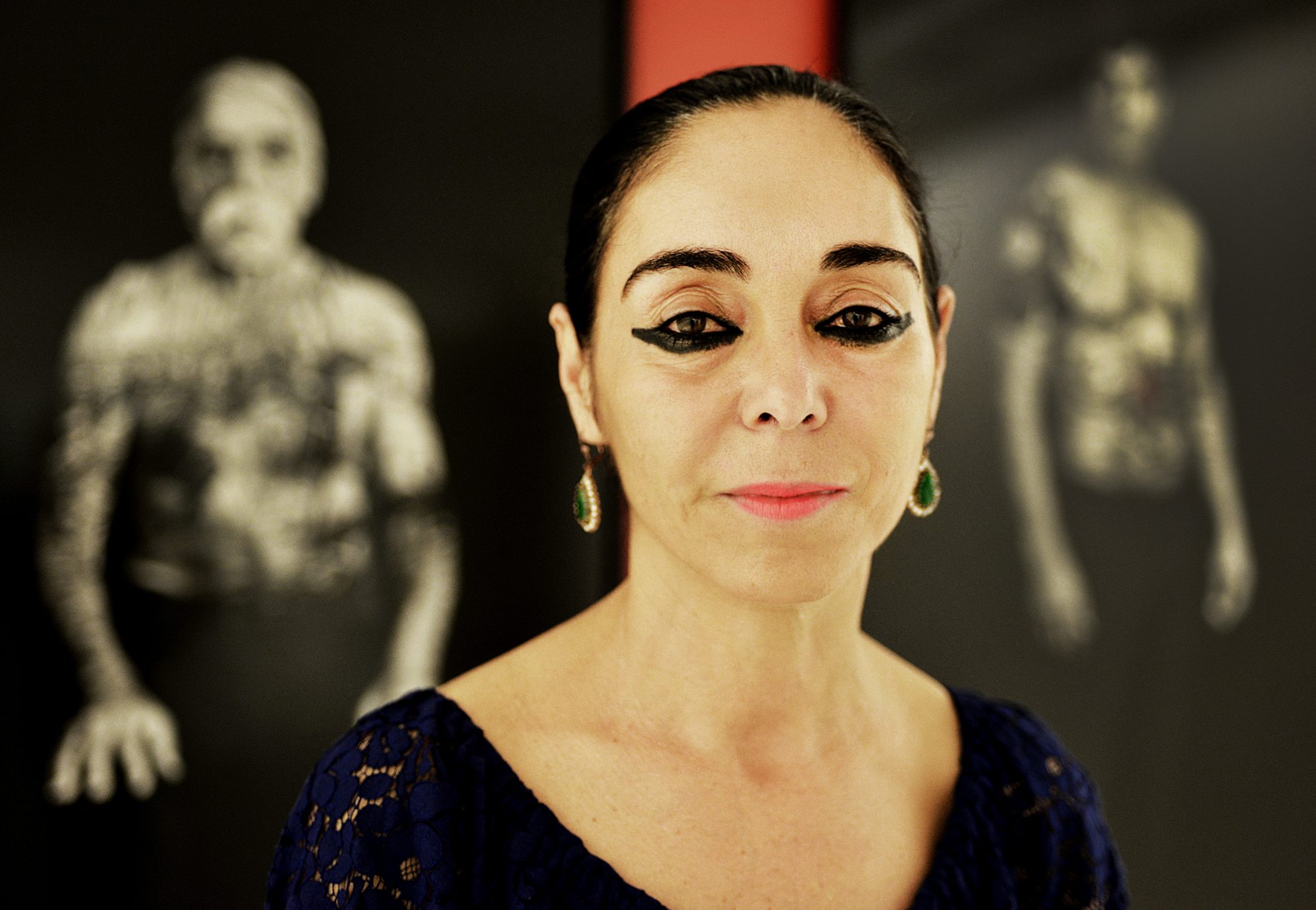 Neshat was raised in the religious town of Qazvin, Iran. Thus, her work often contrasts Islam and the West, and also explores femininity and masculinity in opposition to each other. One of her most famous works, the "Women of Allah" series, feature portraits of women turned mixed-media with Persian calligraphy. Neshat told BOMB Magazine:
"The first group of photographic work I produced in 1993 certainly reflected the point of view of an Iranian living abroad, looking back in time and trying to analyze and comprehend the changes that had taken place in Iran since the revolution. It was the approach of an artist who had been away for a long time, and it was an important turning point for me artistically and personally, as it became more than art making but a type of journey back to my native country."
View some of her work here.
Happy National Photo Month!