There's going to be a female-led "Dorian Gray," and St. Vincent is directing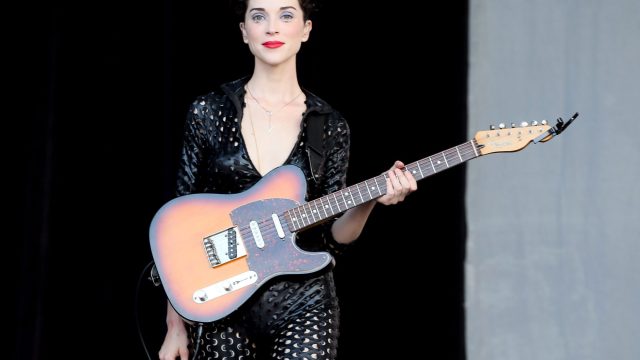 Leave it to St. Vincent to take what we know and flip it on its head. The musician and director knows how to make a statement, whether it's by making music, creating a guitar for people with breasts, or directing an all-female horror flick. Her latest venture is just as noteworthy because she's directing a film adaptation of Oscar Wilde's The Picture of Dorian Gray. Except, in true Annie fashion, she's doing her own thing, and making the lead character a women instead of a man.
Even if you've never read the book, we have a feeling you'll want to see St. Vincent's film.
In the book, Dorian is a narcissist obsessed with youth, who pledges his soul to a painting, which ages in his place. This then allows Dorian to retain his youth and splendor without worry.
Now, while most of us are used to thinking of the title character as a man, why can't it be a woman after all? This was the only novel Oscar ever wrote, and while we're not quite sure what he would think of this, we have a feeling he'd probably be excited about the change. After all, this is a man who championed aestheticism.
According to Variety, Lionsgate is developing the film and David Birke of Elle and the upcoming Slender Man will be writing the script. While we don't have any release dates or trailers, we're already excited just thinking about how good this is going to be.