Female friendship duos ruled the 2018 Met Gala — reunions, unexpected BFFs, and meet-cutes, oh my!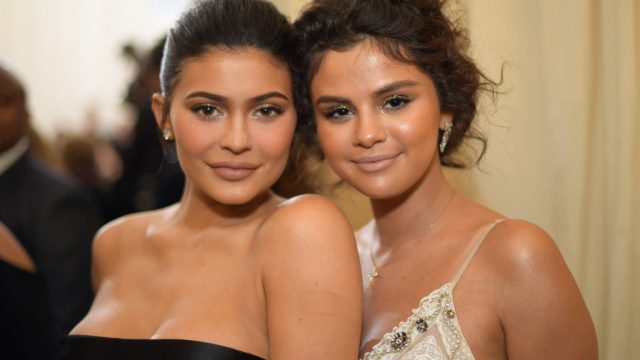 The 2018 Met Gala came and went last night, May 7th, 2018, and there's so much to unpack. Rihanna looked like the actual Pope. Lili Reinhart and Cole Sprouse made their red carpet debut. Selena Gomez hid a bible verse in her purse. While the Catholic-themed fashion served up breathtaking looks all night, we can't help but notice that the 2018 Met Gala was all about the girlfriends. Sure, lots of famous women huddled together for group photos last night, but the Met Ball was also a place for old friends to reunite, former frenemies to squash the beef, and celebrities we didn't even know knew each other to flaunt their friendships.
Most notably, Selena Gomez and Kylie Jenner reunited for the first time in years after their rumored fallout in 2014. Emma Stone walked hand-in-hand with Shailene Woodley, and we had no idea they were friends. Cardi B and Nicki Minaj squashed any rumors that the two of them had a feud. And Lena Waithe and Frances McDormand finally met!
Here, some of our fave female BFF moments on the 2018 Met Gala red carpet.
Solange raced across the carpet to bless Nicki Minaj, the queen.
false
Lily Collins and Kim Kardashian, former Catholic school girls, linked up.
Nicki Minaj and Cardi B showed zero signs of whatever rumored feud they are supposed to be in.
Emma Stone and Shailene Woodley walked hand-in-hand to an after-party, and ugh, where was our invite?
Kylie Jenner and Selena Gomez posed for an official photo and proved that their frenemy status was just a rumor.
Kendall Jenner and Bella Hadid posed for photos, and wow, they are literally all of us when we get together with our best friend.
Lana Del Rey and Salma Hayek buddied up, and again, who knew these two were pals?
Selena Gomez and Gigi Hadid embraced, and we're guessing they previously met through mutual pal Taylor Swift.
Lena Waithe and Frances McDormand seemed elated to meet each other in their equally stand-out outfits.
Old friends Katy Perry and Rihanna reunited, and it's nice to see these Day 1 friends together again.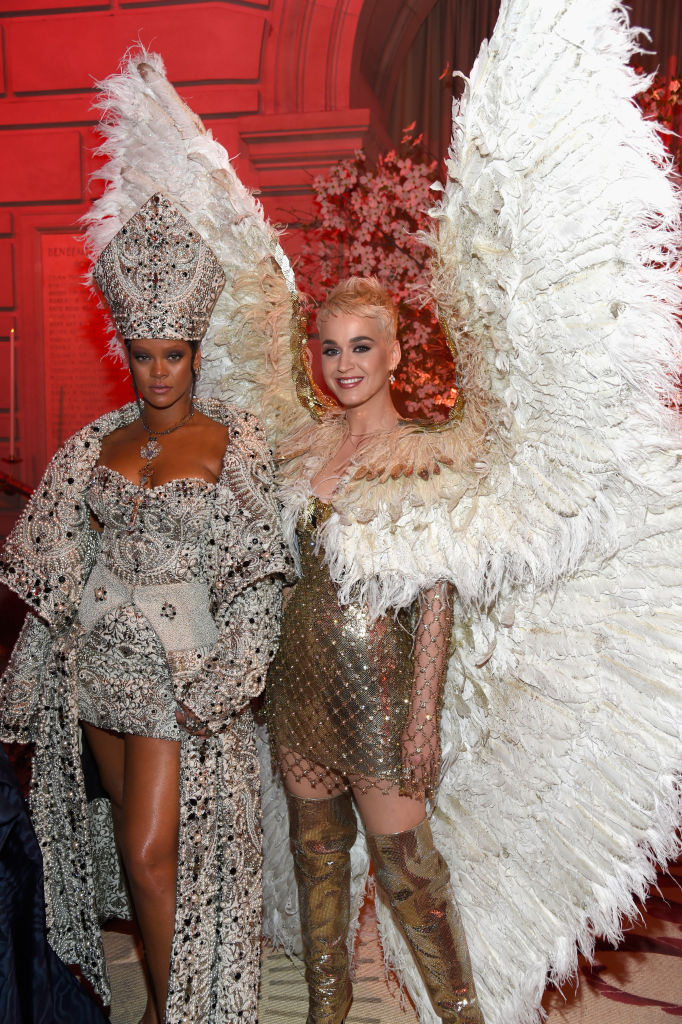 Brb, we're just over here dreaming about being BFFs with all these ladies.