Google employees have an awesome plan to make emojis better for women
It can feel like there's an emoji for every situation, be it a police officer, a cyclist, a jockey, or detective — but take a closer look. They all have one thing in common, and it's making a lot of people angry: they're all men. While female emojis are present on the keyboard that we all love to use, they only have a few roles: a princess, a bride, a dancing lady, and lots of emoji involving hair. Female emojis don't get to have actual jobs, but as of Tuesday, Google is working on a change. false
The Cut reports that yesterday four Google employees — Rachel Been, Augustin Fonts, Nicole Bleuel, and Mark Davis — proposed a set of 13 new emojis at the Unicode Consortium in Silicon Valley. These new emojis feature women (and men) in diverse career-oriented garb like we've never seen before — like a mechanic, a software engineer, a doctor and a scientist.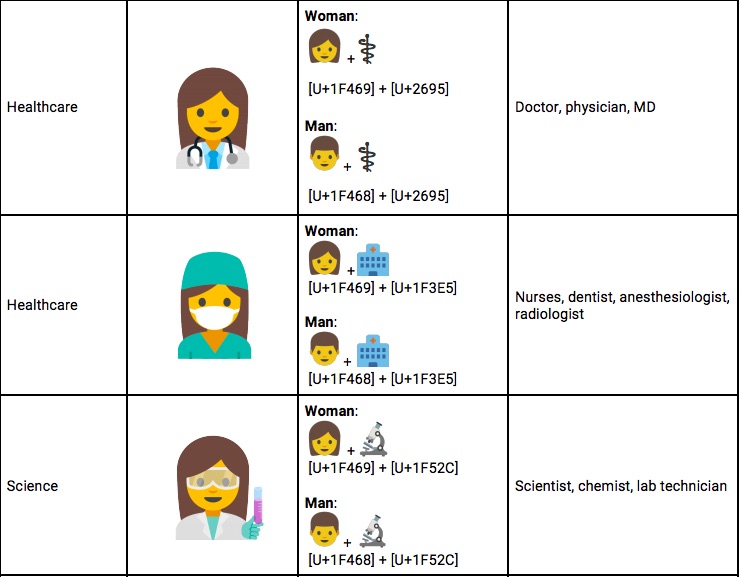 "For millions of people around the world, emoji are an important means of communication — and a strong representation of culture," the proposal reads. "Yet the roles of people in the workplace cannot be communicated with emoji. This is especially true for women."
It's concerning that, according to the proposal, women are the most frequent users of emojis, but they cannot express themselves as anything other than princesses or brides. "Our proposal is to create a new set of emoji that represents a wide range of professions for women and men with a goal of highlighting the diversity of women's careers and empowering girls everywhere," it read.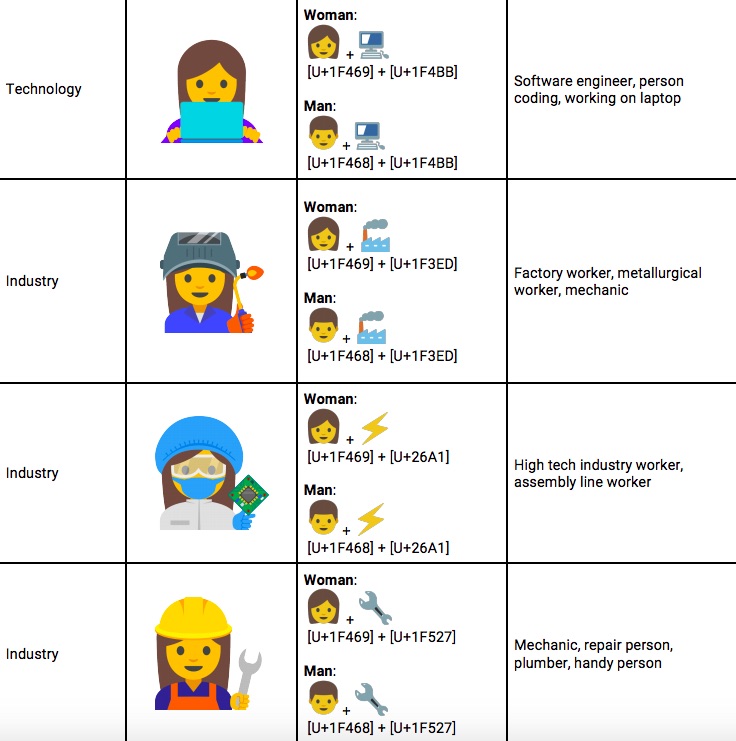 For these four Google employees, this is just the beginning. A note at the end of their proposal expressed their desire for the topic of gender to be explored even further in the future, especially when it comes to gender neutrality:
As silly as emojis can be, they are a part of our cultural vocabulary, so it's important that they represent all aspects of that culture the same way we fight for representation in TV, film, and other media. We hope these new emojis become a reality, because that would be pretty *100 emoji*.