Women were completely shut out of this major Oscars category—yet again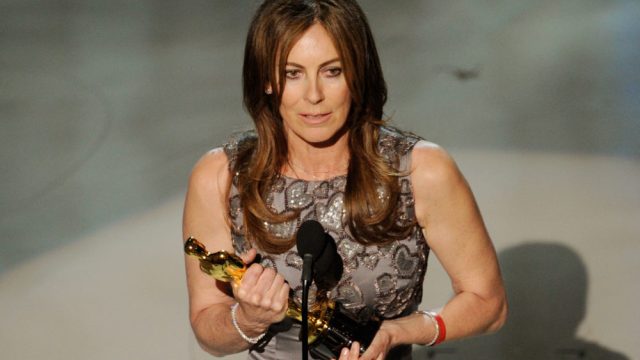 Even though there's no lack of talented female directors out there, awards shows frequently snub them in favor of their male counterparts. In fact, female nominees for Best Director are so rare that when Greta Gerwig received a nod in 2018, she was only the fifth woman ever to be nominated. And our wound has been reopened because not a single woman was nominated for the Best Director category this year.
The five all-male nominees are Spike Lee (BlacKkKlansman), Yorgos Lanthimos (The Favourite), Alfonso Cuarón (Roma), Adam McKay (Vice), and Paweł Pawlikowski (Cold War). There's no denying that these directors deserve the acclaim they've received—HuffPost notes that this year is Lee's first time in the running for Best Director, despite acclaimed films like Do the Right Thing and Malcolm X. But there were also many female directors who created excellent work this year.
Marielle Heller directed Can You Ever Forgive Me? which earned Melissa McCarthy a Best Actress nomination and has a 98% score on Rotten Tomatoes. And the National Society of Film Critics named The Rider, directed by Chloé Zhao, Best Picture of 2018. In more than 90 years of Academy Awards, only one (one!) woman has received an Oscar for Best Director. That director, Kathryn Bigelow, took home filmmaking's top prize in 2010—almost 10 years ago.
Twitter users were understandably unhappy with this year's lack of female nominees.
false
Last year was discouraging for female filmmakers in other ways, too. A recent report from USC's Annenberg Inclusion Initiative found that out of more than 1,200 films in 2018, only 46 (4%) were directed by women. Women of color were even more underrepresented, with only four black female directors, two Asian female directors, and one Latina director included in the 1,200 films examined.
It may not technically be surprising to see five men nominated for Best Director, but it's no less disappointing. We can see that gender inequality is still alive and well in the film industry, and something needs to change.