A female-centric John Wick spinoff is coming to kick butt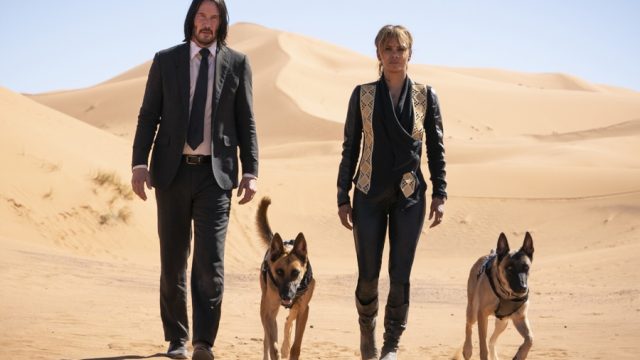 Move over, Keanu. There's a new butt-kicker in town. According to Deadline, a director has been assigned to Ballerina, a female-centric John Wick spinoff, and we couldn't be more excited. Bring on the women assassins, Hollywood. We're more than ready.
Deadline reports that Ballerina is centered on a young female assassin, who "seeks revenge against the people who killed her family"—the most classic of assassin motives, if you ask us. The film was written by Shay Hatten, who wrote on the John Wick franchise (specifically, John Wick: Chapter 3—Parabellum). Len Wiseman will direct, and Ballerina will be executive produced by Keanu Reeves himself.
The character at the helm of the spinoff is a New York City-based ballet dancer named Unity Phelan, who was briefly introduced in the most recent Parabellum film.
As of right now, we don't know if Reeves will make a cameo in Ballerina. Deadline also reports that the film has yet to secure a starring actress, or maybe production studio Lionsgate is just staying mum about who will play Phelan.
Despite the lack of details, fans of the John Wick franchise are pretty stoked about Ballerina and the continuation of the John Wick universe. false
However, others have some concerns about Ballerina
Some wish it centered on the one woman who made John Wick franchise so good in the first place. (*cough* Halle Berry)
Others, rightfully, are pointing out that, so far, all the news about a "female-centric" John Wick has focused on the men behind the scenes.
We'll be sure to keep our eyes peeled for more information about Ballerina and its cast and crew. In the meantime, we're absolutely going to watch the John Wick trilogy on repeat.