Felicity Jones was the only "Rogue One" cast member to make seven figures, and we're like GO GIRL!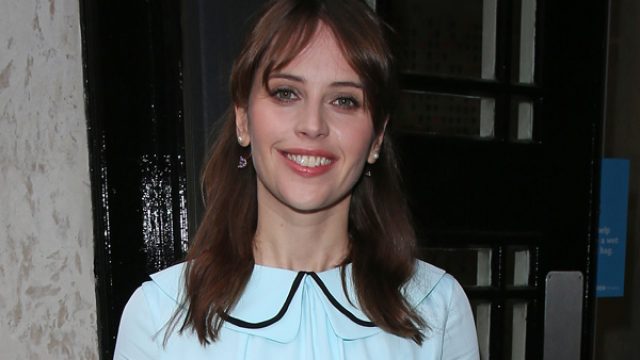 This one's for the girls! Star Wars newest leading lady, Felicity Jones was the only Rogue One cast member to make seven figures and we're like, you go girl.
Despite the fact that female actors traditionally get paid much less than their male counterparts, sources say that Jones was the highest-paid actor in Rogue One: A Star Wars story. Shouldn't she have been? She is the lead after all and she's a fierce Disney princess.
According to The Hollywood Reporter, a source revealed that "Jones was able to negotiate for a seven-figure upfront salary to play Rebel fighter Jyn Erso."
AND THAT'S HOW YOU DO IT!
She had just come off being nominated for Best Actress for her performance in 'The Theory of Everything' and according to the source, "she knows her worth."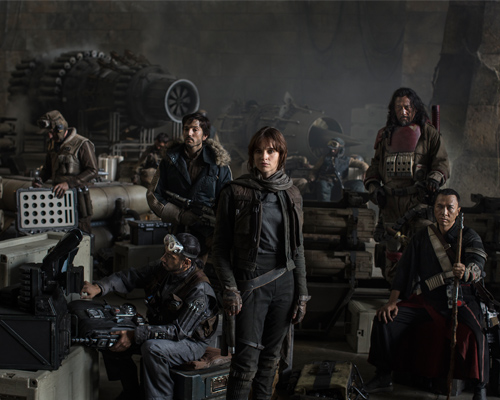 The publication also reported that Jones' co-stars, Diego Luna, who plays Cassian Andor, and Ben Mendelsohn, who plays Orson Krennic, didn't even crack mid-six figures.
Jones is one of very few actresses to take home the big bucks — well bigger bucks than the men in the same movies — but hopefully she won't be the last.
Ever since the Sony hack leaked e-mails regarding Jennifer Lawrence and Amy Adams smaller salaries for American Hustle, females' worth in the entertainment field has become much more talked about…as it should be.
"When the Sony hack happened and I found out how much less I was being paid than the lucky people with dicks, I didn't get mad at Sony. I got mad at myself," Lawrence wrote in a letter for Lenny about the incident.
With news of Jones getting the pay boost she deserved going public, fingers crossed this becomes the norm instead of the exception.
You can see the British actress in action starting today, because Rogue One: A Star Wars story is finally in theaters!
Now go have a great weekend, and may the force — and girl power — be with you.