Felicity Jones got married in a secret ceremony over the weekend
Congratulations are officially in order for Felicity Jones, who wed her boyfriend of three years, director Charles Guard, at Sudeley Castle in England on Saturday, June 30th. The newlyweds had been dating since 2015 and are notoriously private; Jones never even technically confirmed her engagement (she instead began sporting a ring on that finger last June). But now they've made things official, and Jones' rep has confirmed the news to multiple outlets.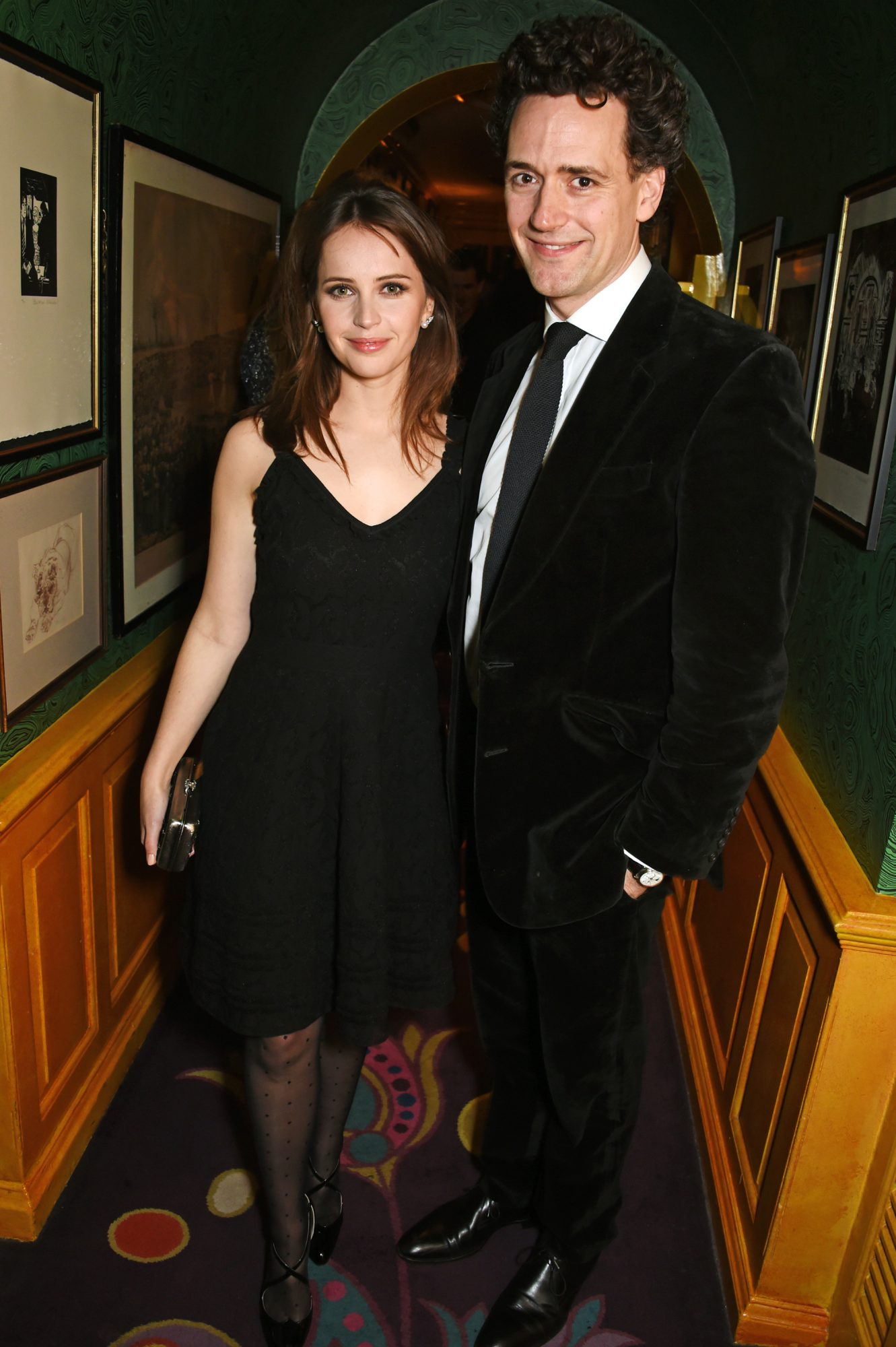 We likely won't see official wedding photos from Jones herself, but several fan Instagram accounts managed to snag candid shots from the ceremony, and Jones looked gorgeous in a long-sleeved, white A-line gown with a ruffled neckline and sheer overlay.
The Sun reports that there were several famous faces in attendance, with Jones's Inferno co-star Tom Hanks and her Theory of Everything co-star Eddie Redmayne both spotted at the nuptials.
https://www.instagram.com/p/Bi1YQ8_BfsO
Jones might be protective of her private life, but she has mentioned that she's all about a little romance. In 2014, she discussed why she loves romantic movies, telling The Telegraph:
"I am definitely romantic and I love romantic stories — that's why I keep making romantic movies. It's funny how seeing a love story never gets boring because it's the dream isn't it? It's the dream to have a true connection with another human being."
Here's hoping that her own wedding day was nothing short of magical.