Felicity Jones is an actual Star Wars princess with a dress to match on the "Rogue One" red carpet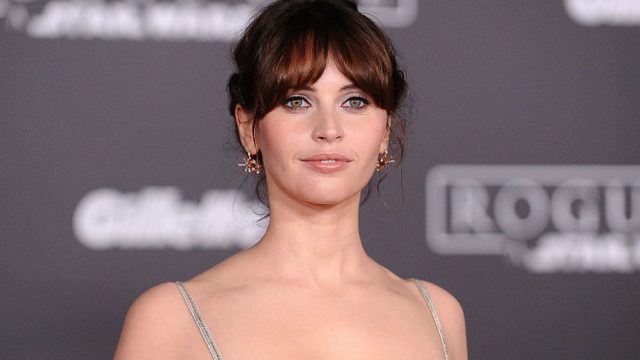 It comes as no surprise to us that Felicity Jones completely dazzled at the Rogue One: A Star Wars Story premiere last night. The actress has been channeling everything from a futuristic ballerina to a modern-day princess on the red carpets, and we're totally digging her fashion choices. The Rogue One star pulled out yet another fairy princess look on Saturday, and as expected, looked fab!
We're definitely huge fans of Felicity and can't wait to see her kick some major butt in Rogue One. It's nice to see the Galactic rebel totally rock the princess look on the carpet, too!
Felicity looks absolutely stunning in her princess gown! And we're obsessed with her beautiful up-do, too!
Her dress of choice is totally putting us in the nostalgia feels. She looks like a prom queen!
And we're in love with the side view. It's so perfect.
"Yes" to all of this!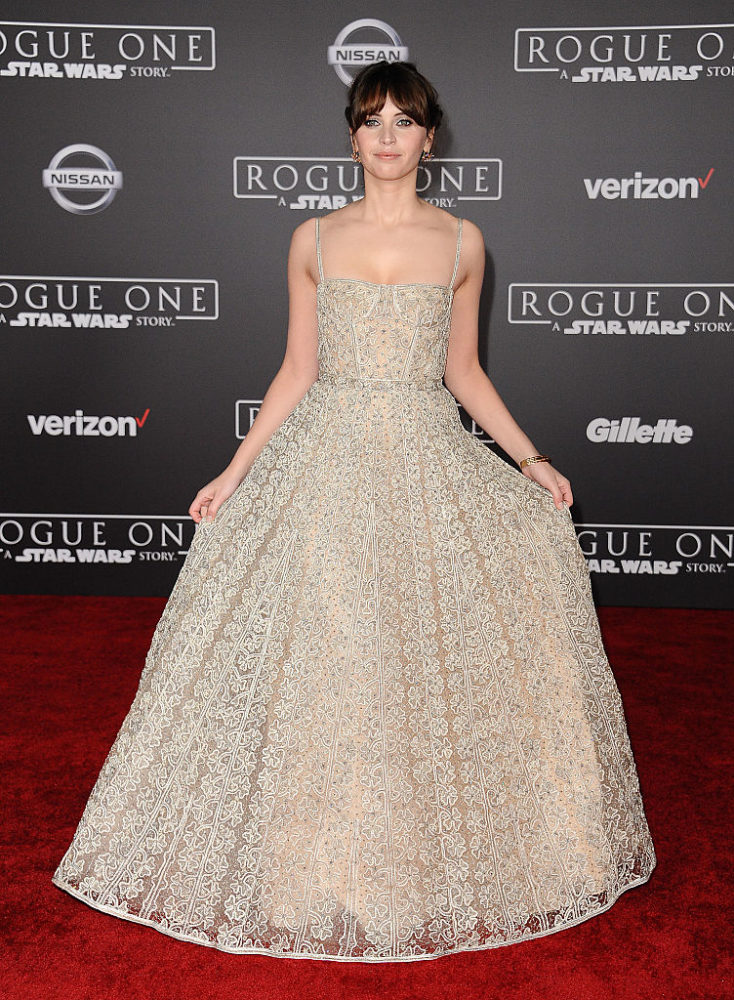 Felicity definitely had one of our favorite looks of the night. She brings such elegance and class to whatever she's wearing, and we adore that about her. We totally need more of this on the red carpet.
We wonder what other divine fashions Felicity will bring to the carpet next!