Felicity Jones revealed her new "Rogue One: A Star Wars Story" action figure, and it is giving us LIFE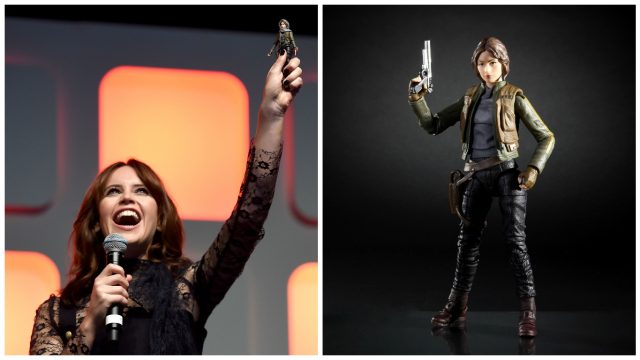 First there was, "Where's Black Widow?" Then, there was "Where's Gamora?" Most recently, "Where's Rey??" With Rogue One: A Star Wars story off on the horizon, the BIG question right now is: "Where is Jyn?"
Don't worry — she's right here.
Earlier today, at the Star Wars Celebration Rogue One panel, moderator (and beautiful goddess) Gwendoline Christie presented the newest kickass Star Wars heroine, Felicity Jones, with her very own action figure. A Jyn Eros action figure, to be specific. What's even more amazing is that this is actually the FIRST action figure revealed for the upcoming Star Wars movie, and we are hella excited that a female is front and center.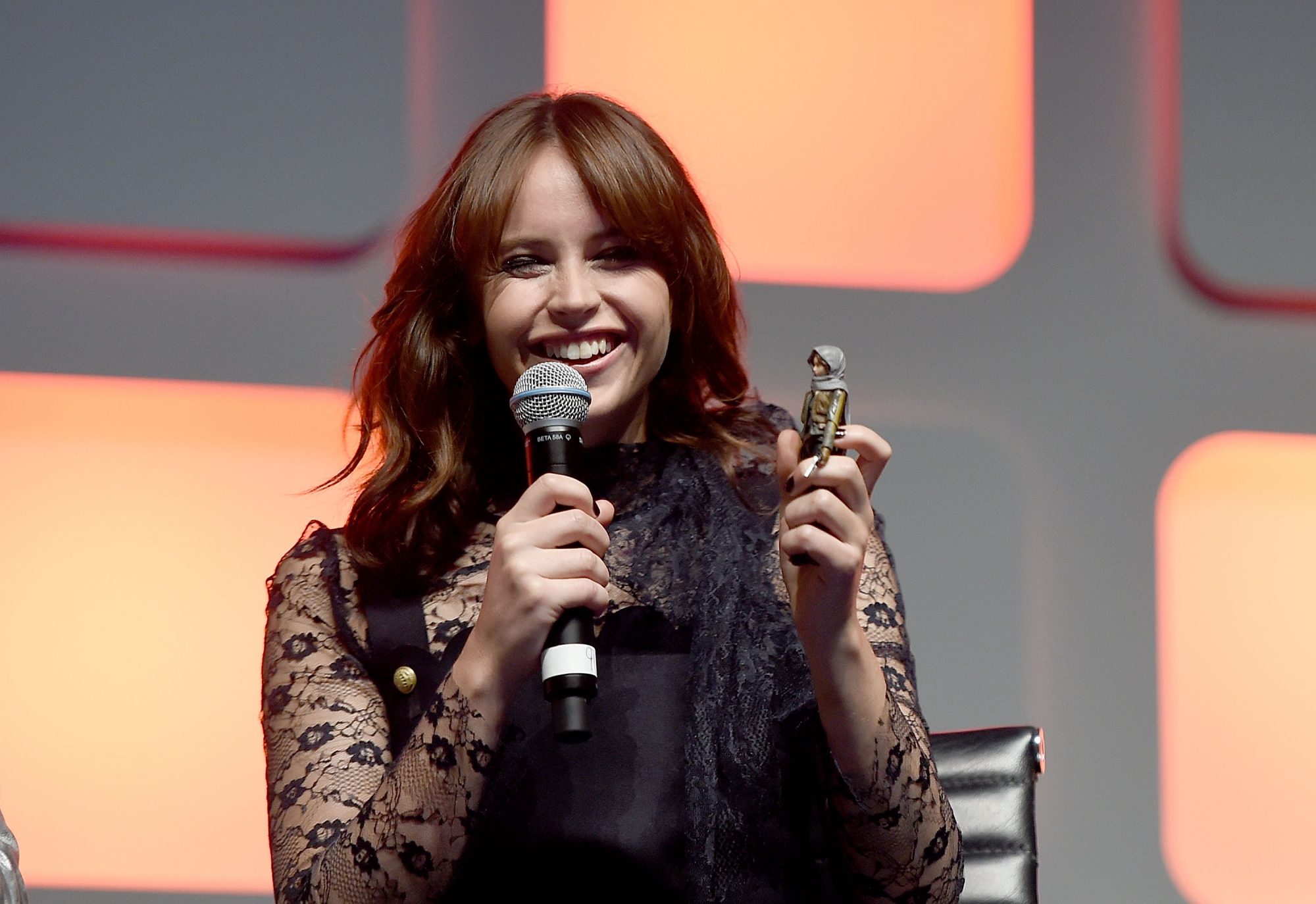 "I feel very privileged to have joined the Star Wars doll universe," Jones told the cheering crowd (With Christie then quipping, "It's not as good as mine" — #TeamCaptainPhasma for life).
"I don't know, she's got a pretty cool Han Solo gun belt," Jones continued — and FUN FACT! "[It was] Inspired by Han Solo!"
OMG. The doll itself is an adorable little dream.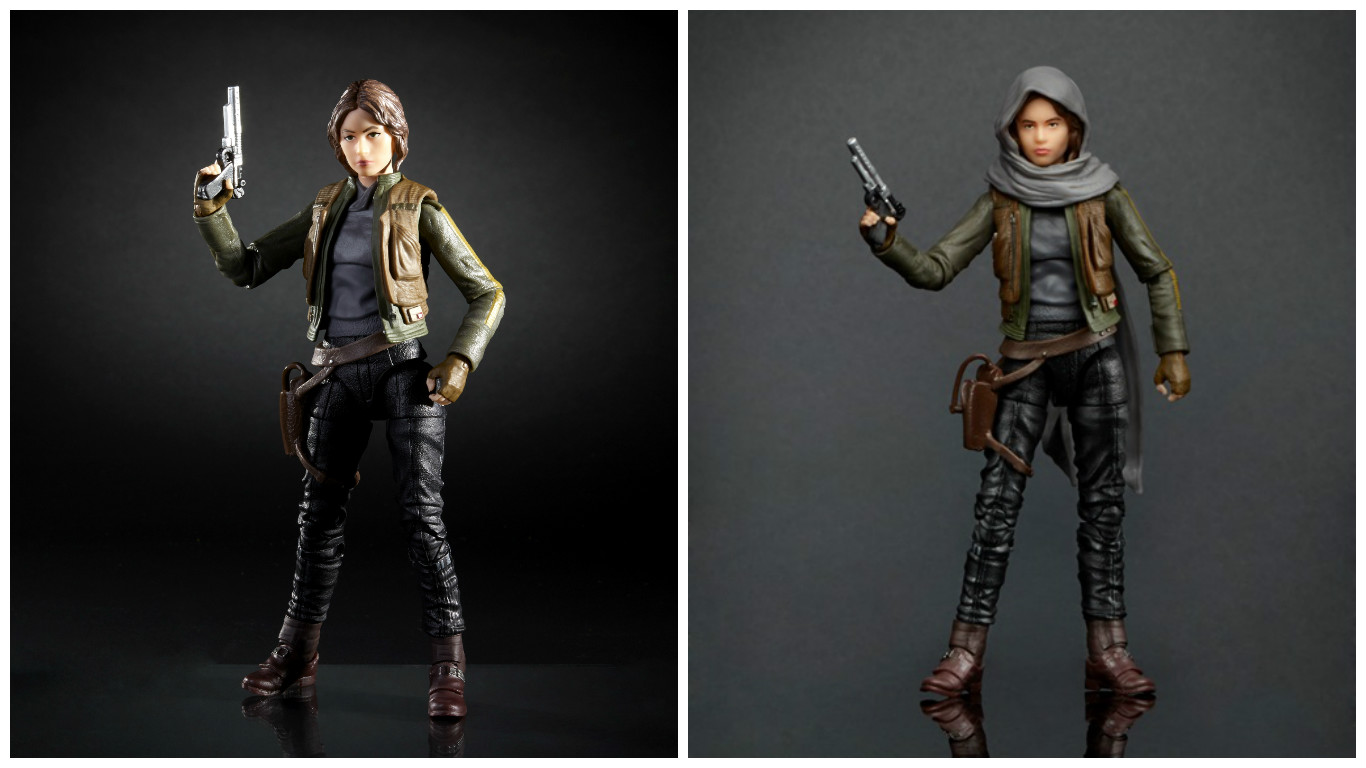 So far, this is the only action figure released for the upcoming Rogue One, but don't worry, they'll be plenty more. There will also be plenty more Jyn-things to go around, with the character represented on all things Star Wars: Think more Jyn action figures, and clothing, and costumes, and bedsheets, and bubblebath, and basketballs, probably shoes, backpacks, EVERYTHING. We can't wait.