Felicity Jones will start 2017 off right by hosting "SNL" for the first time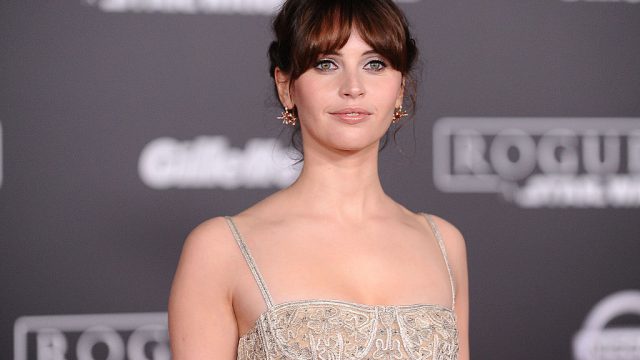 Rogue One: A Star Wars Story star Felicity Jones is totally awesome! We loved her in The Theory of Everything, and it's so cool to see her kicking butt in the Star Wars universe! We seriously cannot get enough of this amazing woman and the wide range of characters she portrays so beautifully. That's why we were so excited to hear that Jones will be hosting an episode of SNL. But it's not just any episode of SNL!
Felicity Jones will be hosting the first ever episode of SNL in 2017!
The announcement was made at the end of last night's episode, which was hosted by Casey Affleck (which was of course totally hilarious, because come on! It's SNL!)
The first episode of 2017 will air on January 14th, and the musical guest will be country music king Sturgill Simpson, for what is going to be an unusual but totally awesome paring.
It will also be Jones' first time hosting an SNL episode, so we're wishing her the best of luck!
Not that she needs it, because we know she's going to totally kill it!
We cannot wait to see Felicity Jones knock it out of the park in hilarious SNL skits! She's definitely going to be a bright light of happiness to look forward to in 2017. Also, we're seriously hoping that the writers work her into a Star Wars skit, because, come on! This is such a golden opportunity! (At least we think so!)
If you can't wait until 2017 for your Felicity Jones fix (we seriously don't blame you), check out Rogue One: A Star Wars Story, in theaters right now.