Felicity Jones looks like a futuristic ballerina in this bedazzled gown
Ever since we saw her star in Like Crazy in 2001, the whole world has been dazzled by Felicity Jones's talent, beauty, and stunning off-screen style. At any given time, she looks impossibly vintage yet fresh, and she's been the face of both Burberry and Dolce & Gabbana. She recently walked the red carpet to promote her newest film Rogue One: A Star Wars Story, and once again we're just blown away by her magical ensemble.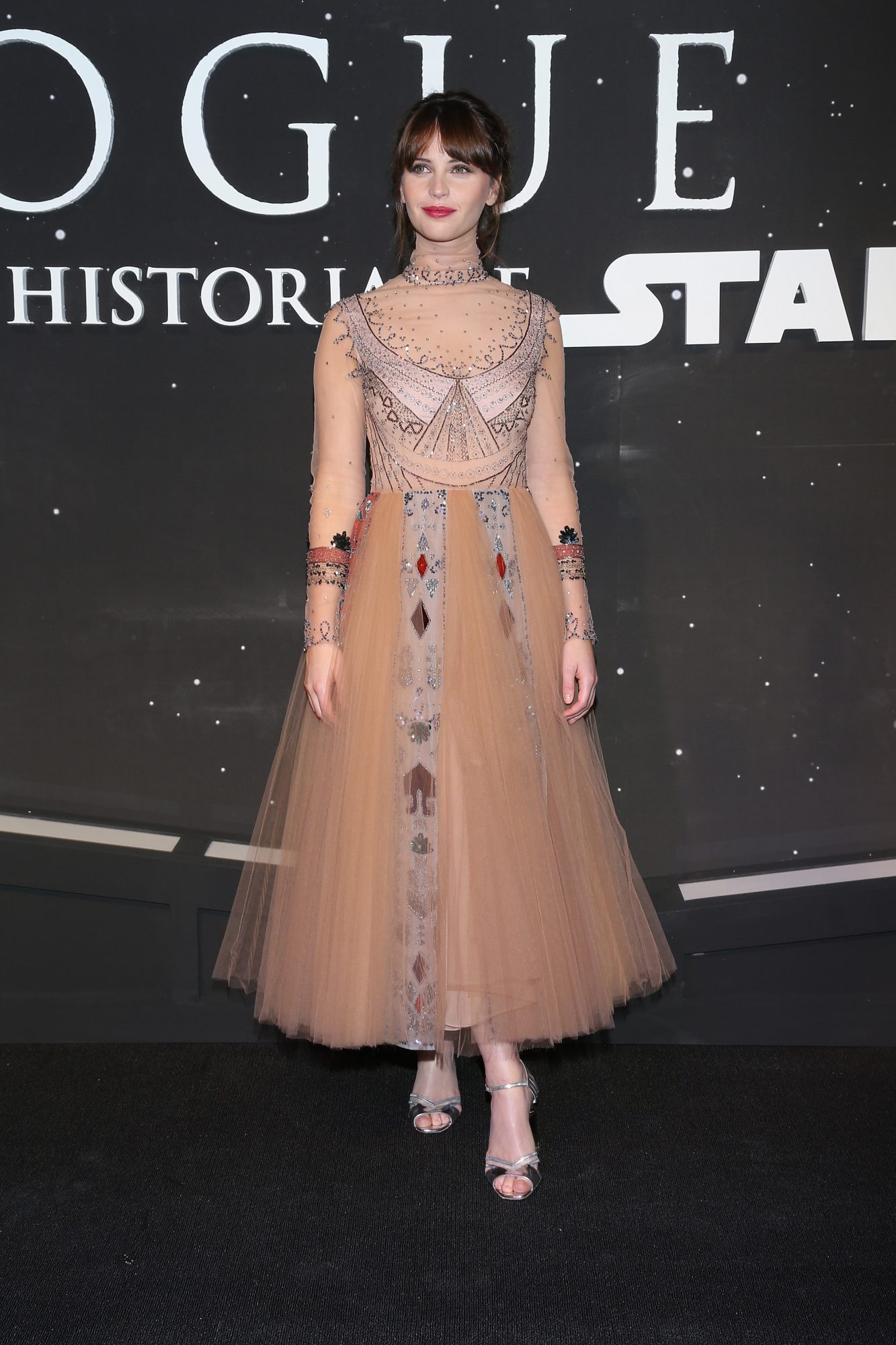 She's a princess. A badass princess ballerina from the future who has just saved the world. Felicity somehow manages to pull together a plethora of trends — sequins, long sleeve, a high neck — without appearing fussy or contrived. And we're loving how effortlessly her hair is pulled back away from her face so her lip color can steal the show.
Felicity has the coveted gift of looking downright sexy no matter what, even if she's in a long-sleeved, full length dress. As she walked the red carpet in Mexico to promote her movie, you can see that she had a good time — and Diego Luna didn't look so bad either.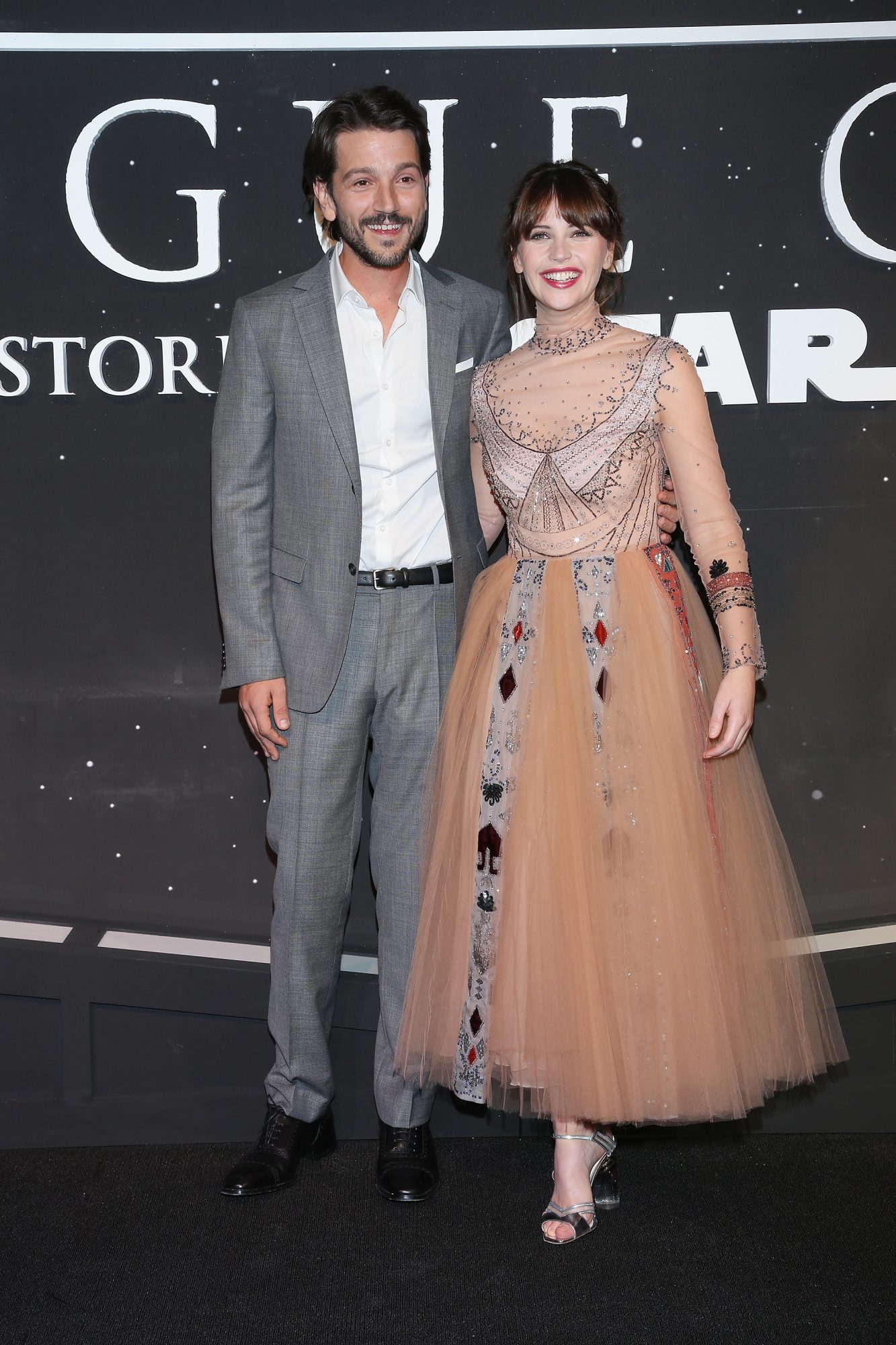 We can't wait to see Rogue One: A Star Wars Story, and we're dying to see what other red carpet surprises Felicity's got in store for us.