Felicity Jones wore the most gorgeous black and silver ruffled gown we've ever seen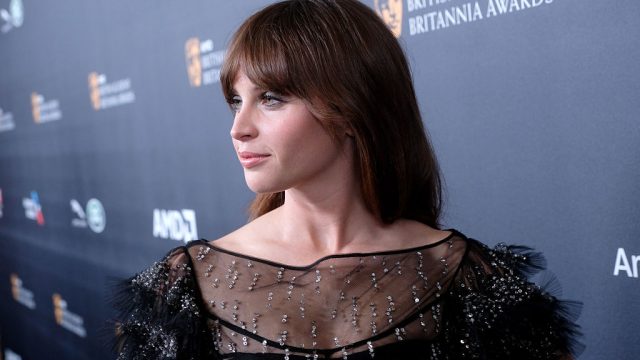 The British Academy of Film and Television Arts Los Angeles hosted their annual awards ceremony at the Beverly Hilton this past weekend. The star-studded event was sponsored by Jaguar Land Rover and American Airlines, and honored quite a few members of Hollywood's royalty — and one of the many who were celebrated was Felicity Jones!
The talented beauty may have taken home the Britannia Award for British Artist of the Year, but her gorgeous gown definitely stole the show. Felicity kept it classy in her amazing moody attire with jeweled embellishments, showing us all how to perfectly add a little pizazz to a simple gown without overcomplicating the look.
The 33-year-old actress looked stunning in a black and silver ruffled dress!
And can we talk about the back of the gown for a second? Ruffles upon ruffles upon more ruffles, and we love every bit of it!
Felicity kept her accessories very simple and chic, being careful not to add too much busy-ness to the look.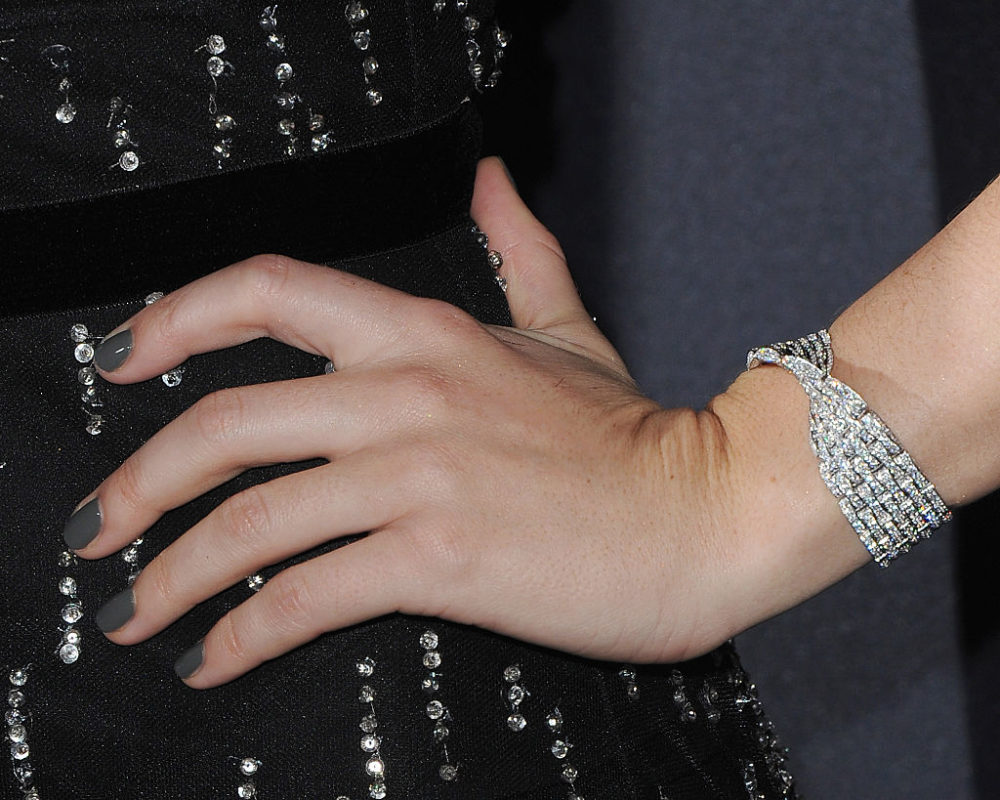 Very classic and chic with the right amount of spice. We're totally fans of Felicity's overall look. She's known for rocking the carpet in the most elegant and ageless attire, and this is definitely one of our faves. We can't wait to see what she comes up with next!