Felicity Jones gives us 1940s vibes in this fabulous powder blue dress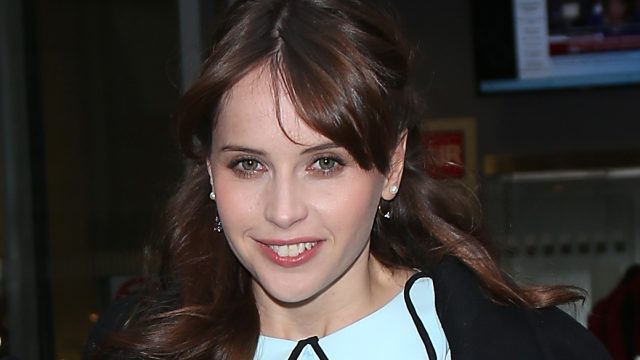 Felicity Jones has basically been the center of the universe for the past week, and for good reason. Her starring role as Jyn Erso in Rogue One: A Star Wars Story hits theaters tomorrow, and she's been traveling all over promoting the film. Felicity Jones had a fashionable and stunning princess moment at the film's premiere, and she's been owning the red carpet throughout the year. Felicity is now in London for the UK leg of her promotional tour, and we've noticed again that her fabulous fashion sense is perfectly on point.
Felicity Jones hit the London streets in this fabulous robin's egg blue dress that gives us 1940s vixen vibes.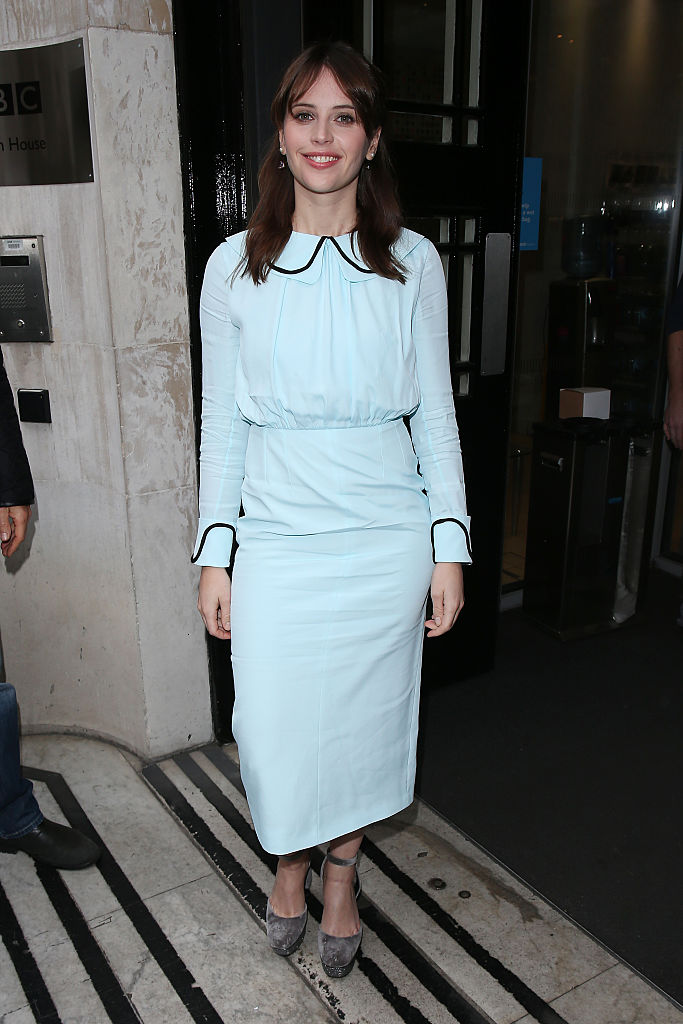 We love the fun blue color. And the body-skimming silhouette and pencil skirt give us a throwback vibe of the 1940s.
The Peter Pan collar and details at the sleeves show a distinct vintage spirit that we love.
We love that Felicity updates the look with easy waves and minimal makeup.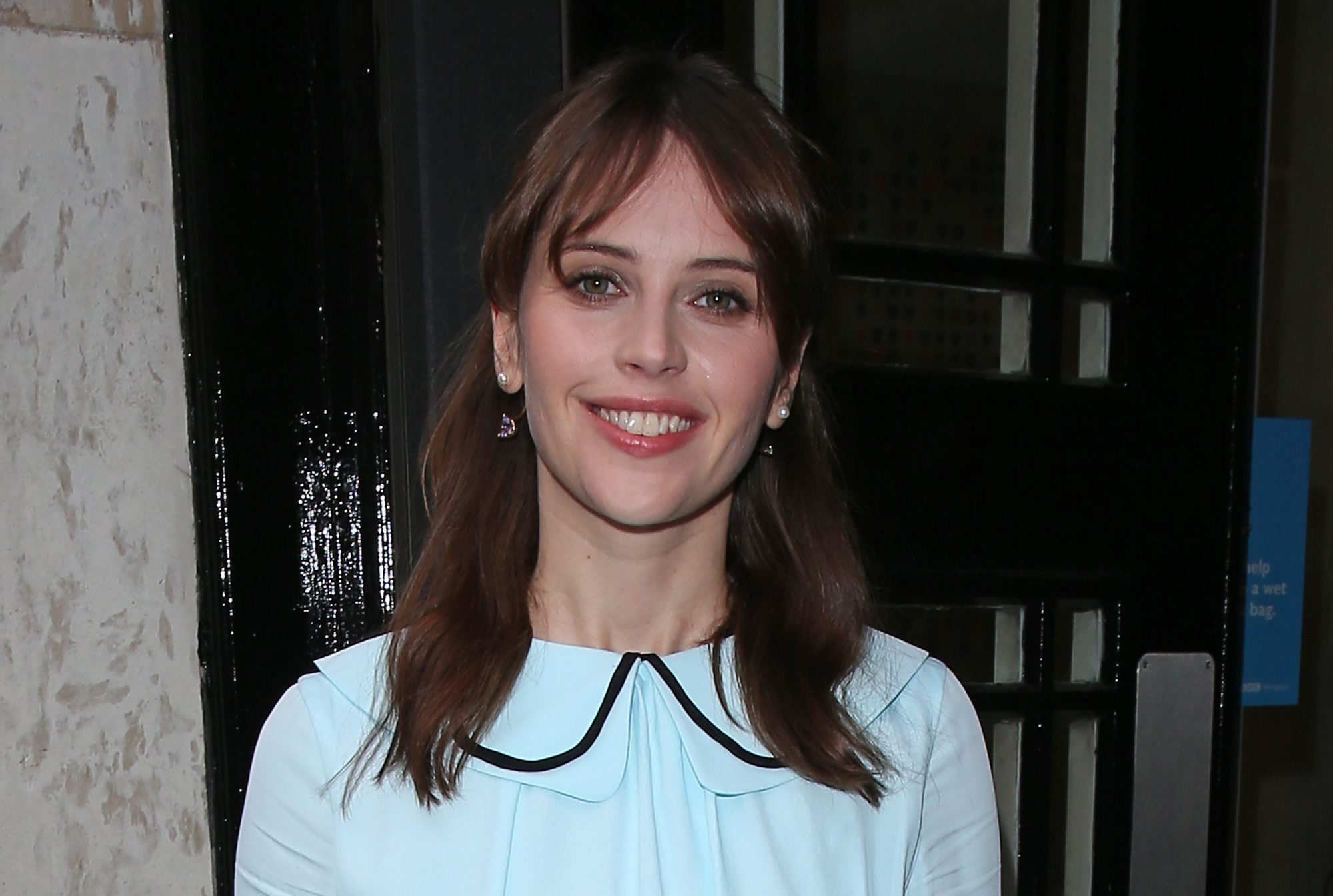 We particularly love her simple, center-parted bangs, which keep her look fresh and modern. And the pairing of simple earrings and minimal makeup shows off Felicity's natural fabulousness.
We enjoy seeing Felicity show off her girly side, because we see so much of her badass side in Jyn.
Make sure to check out Rogue One: A Star Wars Story in theaters everywhere tomorrow!