This "feet nails" manicure will make you cringe, but you won't be able to look away
In recent years, nail art has become a popular and mainstream form of self expression. There are some incredibly talented manicurists out there, designing fanciful and stunning creations like the selfie nail art trend. No theme is off-limits, however, there's one manicure that's making people cringe—"feet nails." We're not joking.
The Instagram account, Nail Sunny, created "feet nails," and the video they posted has since gone viral. Rarely has a beauty service been quite as unsettling as these detail-oriented feet manicures. But we're not surprised the Russian-based salon made them.
The Instagram account is known for creating weird, cringe-worthy, and unique manicures that tear the internet apart. In fact, Nail Sunny is the one who dreamed up the creepy Kylie Jenner and baby Stormi nails.
The Instagram post that will haunt us in our sleep.
We must admit that the gold ankle bracelet was a nice touch.
Most reactions to the viral video range from shocked to disgusted to just downright confused. People commented on the Instagram post with responses like, "creepy but amazing," and "I'm disturbed."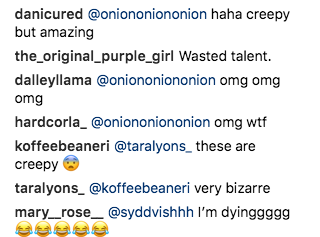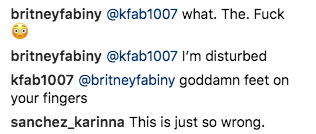 While most people are annoyed with this nail art, others are entertained by the creativity Nail Sunny brought to this manicure. Someone wrote, "omg that little strut."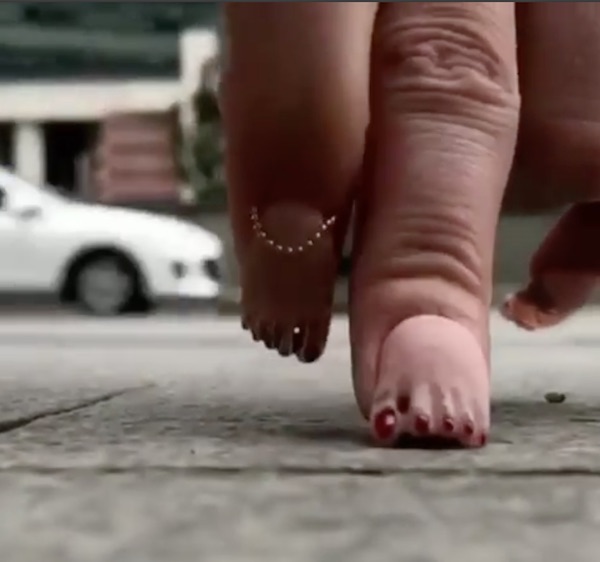 However, one commenter summed up the "feet nails" perfectly. They wrote, "Just because you can do something. Doesn't mean you should."