All the feelings we had during the new "Finding Dory" TV spot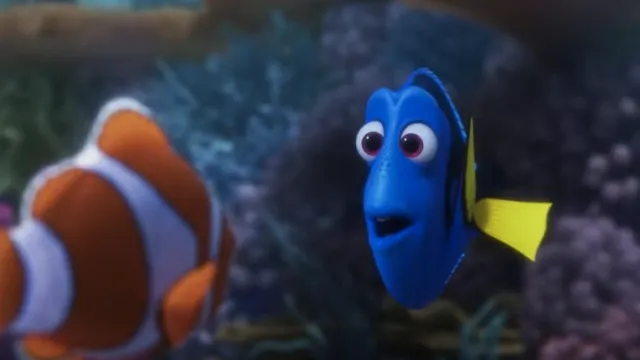 We've waited a long time for Finding Dory, and it's finally almost here! The movie, a sequel to 2003's Finding Nemo, comes out in June. From what we've heard about the film, it takes place six months after Finding Nemo ends. The story is all about Dory experiencing a rush of childhood memories, and setting out to reunite with her family — with Nemo and Marlin, of course!
Pixar just released a new Finding Dory TV spot, and it's getting us so, so excited to see the movie. It's only 30 seconds long, but it's a jam-packed 30 seconds. Here are some of the highlights.
Our old friends are back!
Even though this movie is all about Dory, we're still happy to see familiar faces like Nemo, Marlin, Crush and Squirt. We hear the Tank Gang from the first movie will be back, too.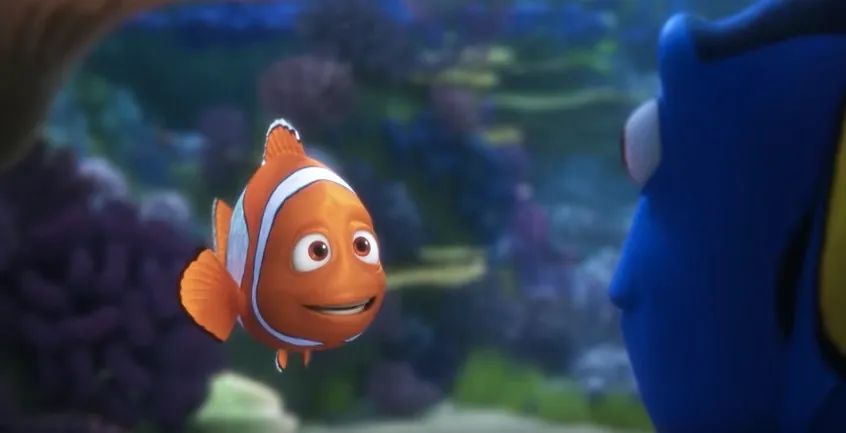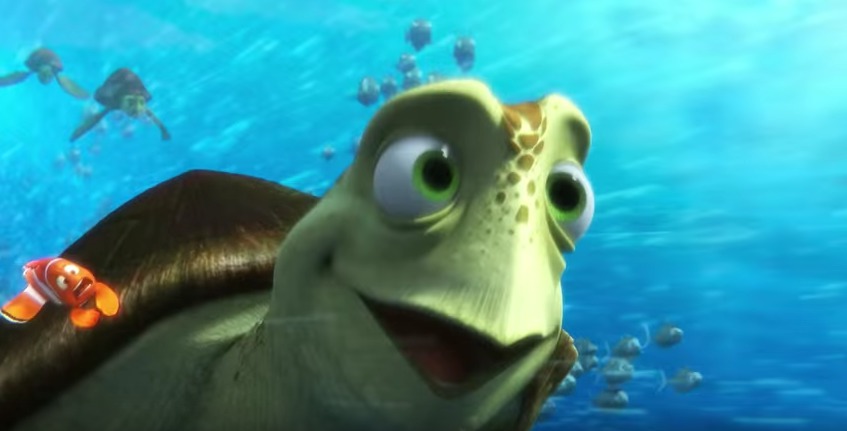 There will also be new friends too.
Here's Bailey the beluga whale and Destiny the whale shark, voiced by Ty Burrell and Kaitlin Olson. Perfect casting. We've only heard them speak a few lines, but they're already making us LOL. It looks like they're in some sort of zoo setting at first — is it possible they escape (pronounced "es-cop-pay") to the ocean?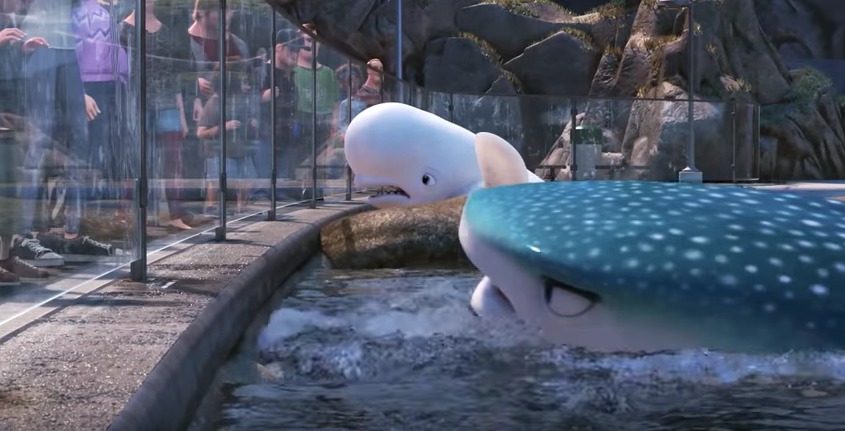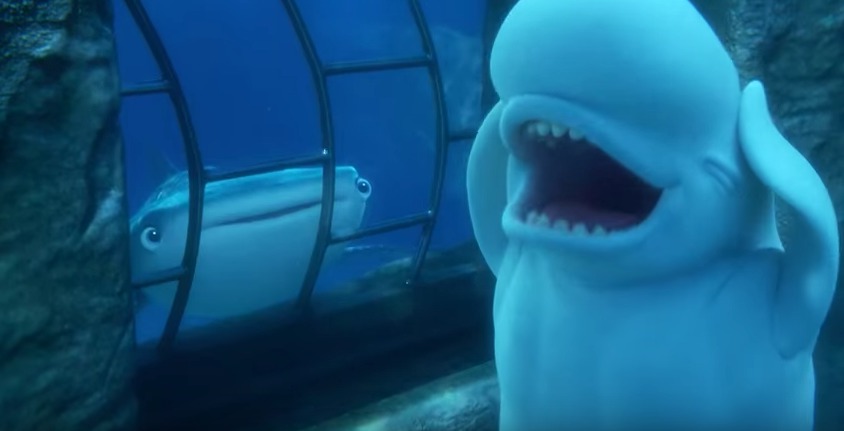 Some of this story takes place out of the water. Cool!
In this trailer, we see Dory out of the ocean and in the world not once, but twice. And it's all thanks to Hank, the octopus voiced by Ed O'Neill.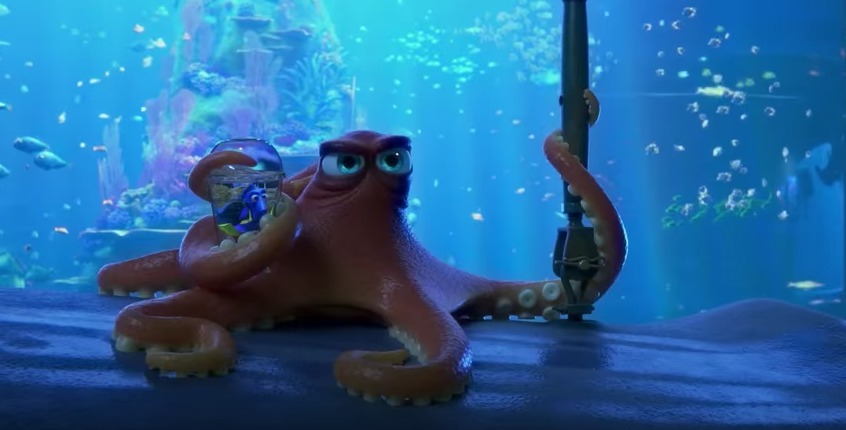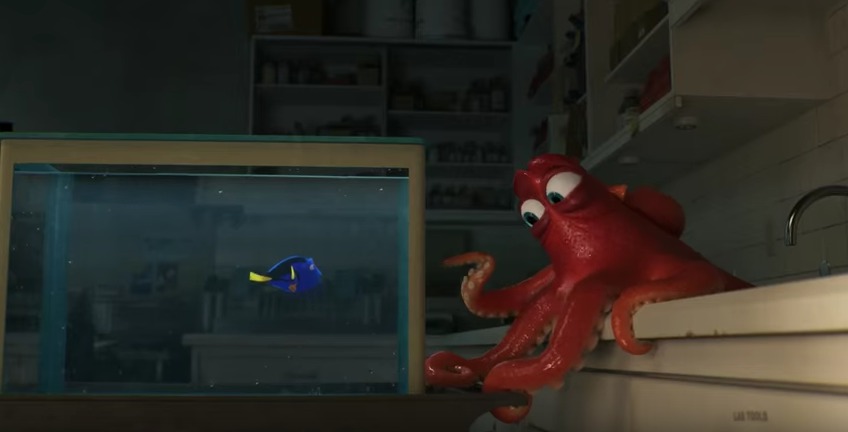 There are so. Many. Dorys.
This movie is all about finding Dory's family, so there promises to be a ton of other Blue Tang fish just like her. Will they be as forgetful as she is? All we know is that there are so. Many of them.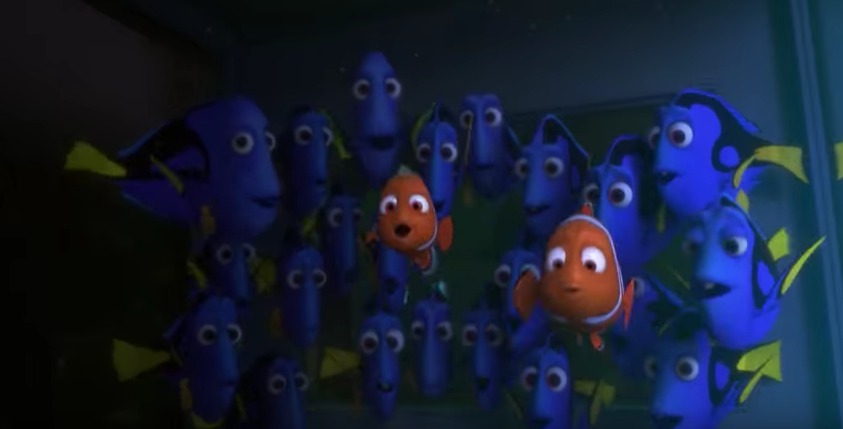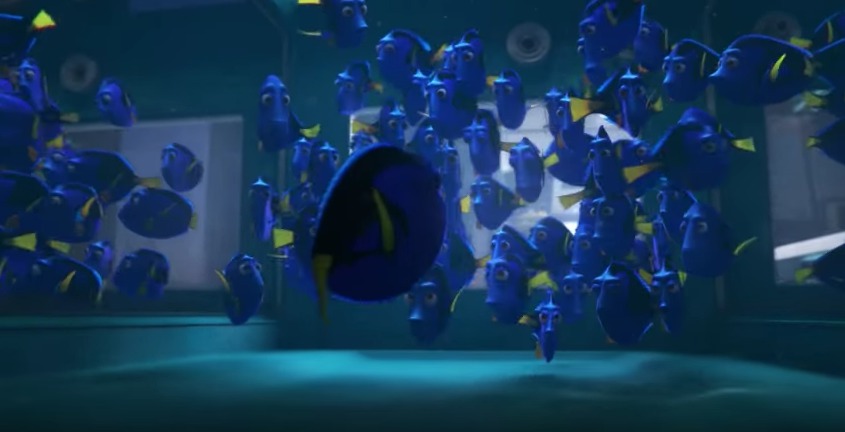 Ellen DeGeneres is the funniest person alive.
Even as an animated fish, her delivery is perfect.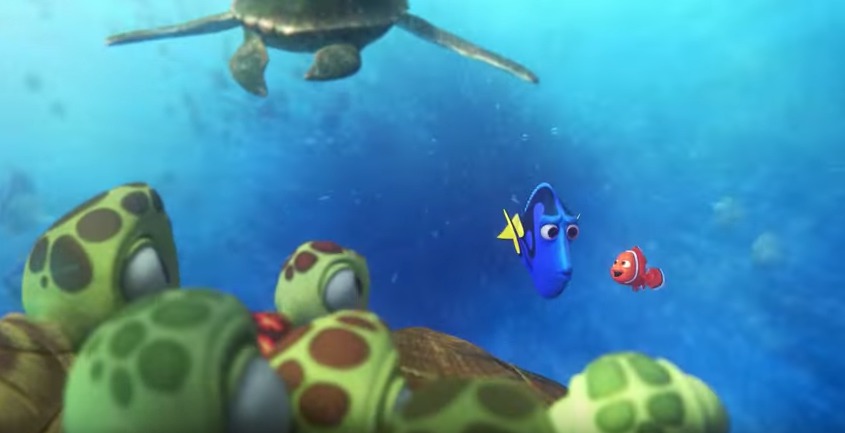 Finding Dory is going to be so much fun.
Big smiles all around! (Hey, when a shark smiles, you do it.)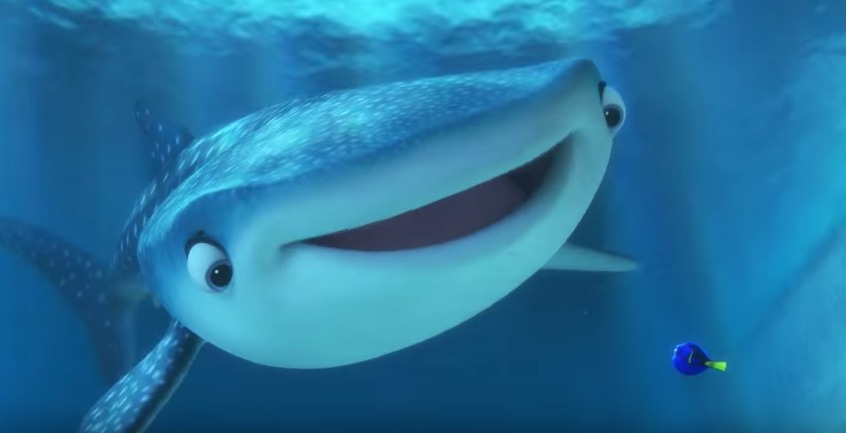 Get excited all over again with the new Finding Dory TV spot!