A federal judge says parents and children in detention centers must be reunited within 30 days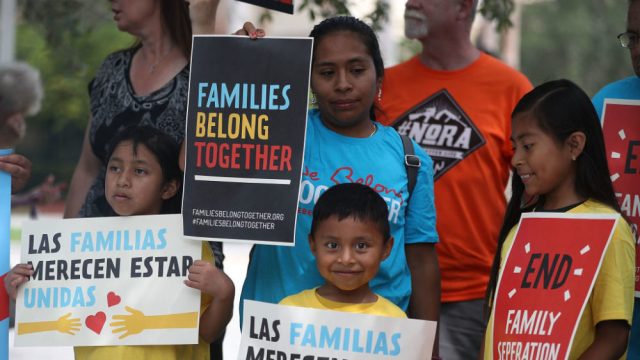 Over the past two months, the separation of immigrant families at the border has led to nationwide protests and outrage. Even after Trump's recent declaration that the policy would end, more than 2,000 children remain separated from their parents. However, yesterday, June 26th, U.S. District Court Judge Dana Sabraw ruled that the government must reunite families within a strict timeline, and they must do it within 30 days.
NBC News reported that Sabraw, a judge based in San Diego, issued an injunction in a class action lawsuit filed by the American Civil Liberties Union (ACLU) on behalf of an immigrant from the Democratic Republic of the Congo who had been separated from her daughter. Sabraw ruled that children younger than five must be returned to their parents within the next two weeks, while children older than that must be reunited with their families within 30 days. He also ordered immigration officials to stop separating families and allow children to call their parents within 10 days.
In his order, Sabraw called the family separation "a chaotic circumstance of the Government's own making" and concluded that the practice had denied immigrants their right to due process. Sabraw wrote that Trump's order was "silent on the issue of reuniting families that have already been separated or will be separated in the future." He also noted that officials had failed to plan for how to track separated children, allow them to communicate with their parents, and reunite families.
Lee Gelernt, deputy director of the ACLU's Immigrant Rights Project, was the attorney on the case. On the night of June 26th, he called Sabraw's directive "an enormous victory."
"This ruling is an enormous victory for parents and children who thought they may never see each other again," Gelernt said in a statement to Politico. "Tears will be flowing in detention centers across the country when the families learn they will be reunited."
With Sabraw's injunction, we're one step closer to ending the inhumane separation of immigrant families — a policy which never should have been enacted in the first place — for good.