Federal court ruled against Brendan Dassey of "Making a Murderer"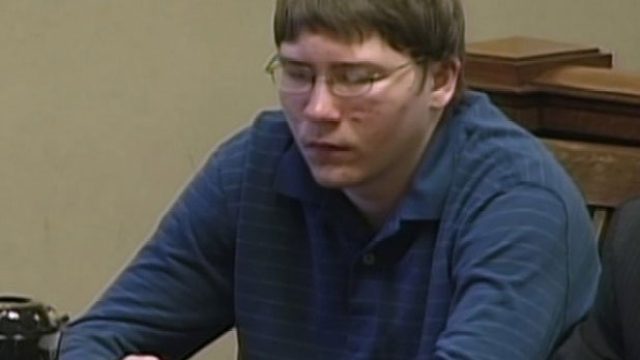 A lengthy legal battle seems to be coming to an end. On Friday, December 8th, a court in Chicago ruled against Brendan Dassey. Dassey is a name you might recognize from Netflix's original documentary series Making a Murderer. The series followed Dassey and his uncle, Steven Avery. Dassey admitted to helping Avery sexually assault and kill a woman named Teresa Halbach in 2005. Later, he took back his confession. Both men were sentenced to life in prison in 2007.
About a year ago, there was a chance Dassey's case would be overturned. It seemed like good news for those who were still convinced of his innocence. Until now. A 4-to-3 vote by the United States Court of Appeals ruled that Dassey's confession was legitimate. If you remember in the documentary, many people believed that the police tricked Dassey into giving his confession. Dassey was really young at the time. He was pretty naive about legal jargon and the court system as a whole. Above all, Dassey was alone with the police when he gave the confession. Historically speaking, there are plenty of police officers who have coerced scared people into confessions they don't actually mean. But was this the case with Dassey? According to the Courts, no. They reversed the earlier decision this week.
Though Dassey later recanted his confession, it seems he'll remain in prison.
Judge David Hamilton spoke for the majority of the jurors in the case.
"Dassey spoke with the interrogators freely, after receiving and understanding Miranda warnings, and with his mother's consent. The interrogation took place in a comfortable setting, without any physical coercion or intimidation, without even raised voices, and over a relatively brief time," he wrote, the New York Times reports.
Dassey was only 16 at the time of Halbach's murder. He is now 28. Earlier this year, it seemed promising that Dassey's life would be spared and he would be released. There are still some people who are on his side.
Judge Ilana Rovner offered an alternative view to Judge Hamilton's.
"His confession was not voluntary and his conviction should not stand, and yet an impaired teenager has been sentenced to life in prison. I view this as a profound miscarriage of justice," she wrote, according to the New York Times.
One of the most fascinating and frustrating parts of Making a Murderer was the lack of a conclusion in the end. After all, this is a great deal of how our justice system operates. Brendan Dassey — and Steven Avery — will continue to serve their life sentences.