Health
10 essential things you must pack on a road trip

+

You'll never regret multiple phone chargers.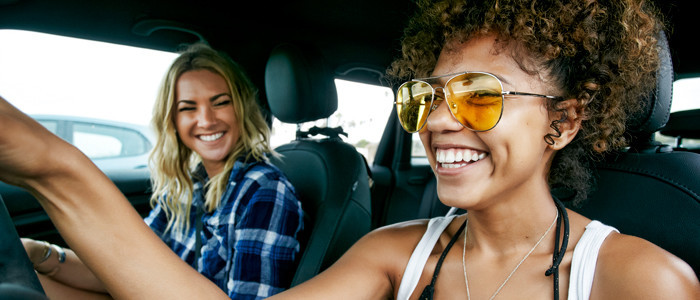 Is there anything more fun than a road trip? No offense to flying—which, okay, is the best option if you're looking for speed—but a road trip offers opportunities and sights that you can't get from a plane cabin. You can pull over to take pics of a dreamy sunset over the mountains, scope out the local snacks at the nearest rest stop, and listen to the hits of the early 2000s at full blast. But because you're on the move, it's best for your schedule (and your comfort) to plan ahead. Here are the essentials you should have on hand.
Car Charger and USB Splitter
Between your traffic app and your school-dance-inspired playlist, your phone's battery life is stretched. Even if your car has one built in USB port, everyone in the car is going to want to charge up; a splitter helps you avoid any arguments about whose phone gets priority.
Podcasts and Audiobooks
Nothing makes time fly by quite like the latest true-crime podcasts—or comedy specials, if you're not into the idea of freaking yourself out. Don't really like podcasts? Download the audiobook version of your latest book club pick or a fun novel and enjoy getting lost in the story (not on the road).
Emergency Kit
You never know when exactly a pounding headache, your period, or a runny nose will set in, which is why it's vital to be prepared. An emergency kit with a bottle of Advil, some packets of tissues, antacids for any stomach upset, and tampons in assorted sizes can be a lifesaver no matter where your trip takes you—and will save you the trouble of trying to find a pharmacy in the middle of nowhere.
Hand Sanitizer
Whether you had to change a tire on the fly or just want to err on the side of caution before sitting down to a quick lunch, hand sanitizer will always come in handy. Speaking of…
Toilet Paper
Portable toilet? A gas station that's clearly seen a lot of use and not a lot of cleaning? Wherever you go, you'll never regret having a personal roll of toilet paper on hand.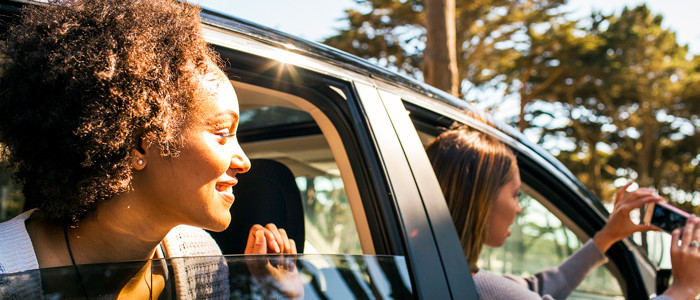 Healthy Snacks
Road snacks require a little forethought—and you definitely want snacks, lest someone turn hangry on the road. Unless you want to chow down on a junk food (and pay the digestive price for it), it's best to pack nourishing, unperishable snacks, like dried unsweetened fruit and trail mix. If you want something with more substance, pack a small cooler or insulated bag with ice packs and pre-cut veggies, fruit, cheese cubes, and whole wheat crackers. It'll help ensure that you arrive at your destination energized and comfortable.
Socks
You don't really need to wear shoes in the car, so why bother? Just spare your copilot unpleasant sights and smells with a fresh pair of socks. They'll also be handy if you get caught in a downpour while running into a rest stop.
Spare Tire
A flat tire can delay you by hours, which is why having a spare is so vital. It's surprisingly easy to change it yourself—ask for instructions where you get your car serviced or watch some videos online—and can save you the expense of getting a tow truck, since that might not exactly be in your budget.
Dry shampoo
If you're stopping in town for a quick dinner, you don't have to look like you've spent the last seven hours in a car. Swipe on lip balm and mist your hair with dry shampoo. Then, tousle it so it's not matted down from leaning back against the headrest.
Memory Foam Neck Pillow
You may not be on a plane, but that doesn't mean you can't pack like you're going on one. If you're not the driver, chances are pretty good at some point you'll doze off. Bonus: foam pillows roll up tight when you're not using them, and can be used as a real pillow if the ones at your destination—when you fiiinally arrive!—turn out to be hard as rocks.