Fitness
6 Fusion Workouts You'll Want to Try

+

Just like the name implies, fusion workouts combine the best parts of two workouts—say, boxing and Pilates—to give you more benefits in less time. The reason they work so well? Because the key to exercise is switching things up. Doing the same workout over and over again doesn't just feel boring; your body can adapt to an exercise program within six to eight weeks, and it can cause you to plateau in terms of progress. Shocking your muscles by switching between different workouts can keep all systems firing so you can make major gains. The only downside? You might find yourself feeling sore after a workout that calls for moves you haven't done in a while (or ever). But the good news is that once you add more variety to your workout routine, you might find that your body—and your will to exercise—is stronger. Try out the hybrid trend with one of these six workouts.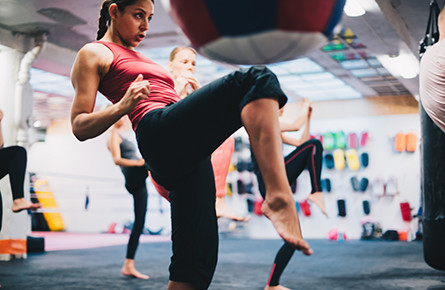 1. Piloxing
The name sounds funny, but the Piloxing is no joke. It combines the speed and power of boxing with the slow burn of standing Pilates to create one scorching workout. Instructors take you through high-intensity intervals that pack a one-two punch of improving your cardiovascular ability while strengthening and lengthening your muscles. There are Piloxing studios all over the country, and workout videos online or on DVD if you can't find an instructor near you.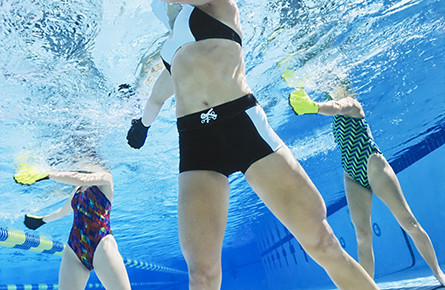 2. Ai Chi
Tai chi meets water aerobics in Ai Chi. It's pretty simple—you just stand in shoulder-deep water while practicing the slow, broad movements and breathing of tai chi. Because of its focus on mindfulness, Ai Chi is thought to have similar benefits to tai chi, which is credited with helping to build muscle strength, increase flexibility, improve balance, and more. It's the perfect workout when you need to get out of your head, and bonus: Your hair doesn't even get wet.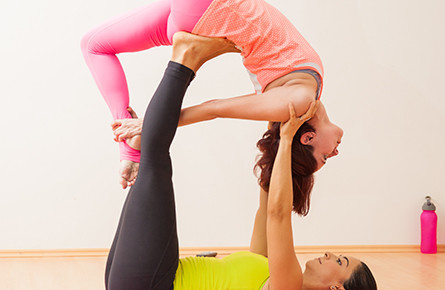 3. AcroYoga
You've probably seen people posting their best AcroYoga poses on social media. They're not just playing around; AcroYoga combines the principles of yoga with the strength and dynamics of acrobatics, and classes are popping up at yoga studios across the U.S. Sure, it's a playful practice, but it's also one that requires a ton of strength (especially if you're the one holding someone else up) and even more trust (especially if you're the one being held up by someone else). Bonus: You'll generate some great IG content.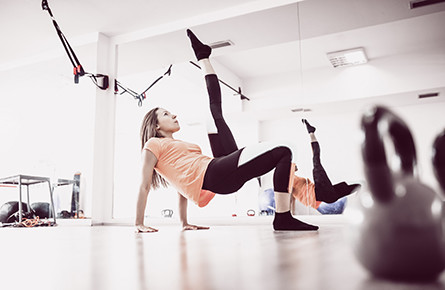 4. Yogalates
Yogalates merges the Zen philosophies of yoga with the posture-strengthening, core-tightening benefits of Pilates. The combined workout will seriously sculpt your core, thanks to the focus on isometric movements and your deep abdominal muscles, but it will also increase your stamina, flexibility, and balance. Yogalates started in Australia, but you can find it now in studios across the world.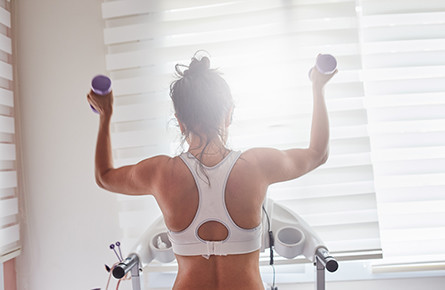 5. Treadmill + Strength Training
Earlier this year, tech fitness company Peloton launched a fancy new treadmill, the Tread, with an online program that mixes treadmill intervals with muscle-building resistance training. They're not the first studio to offer classes combining treadmill and strength training intervals for a seriously intense sweat sesh: Sproing Fitness has five locations across the U.S., while Orangetheory Fitness and Barry's Bootcamp both have locations internationally. And you can find individual studios in many cities, like at Mile High Run Club in New York City, the upcoming Runaway Fitness in Chicago, Stride in Los Angeles, and Tread in Dallas.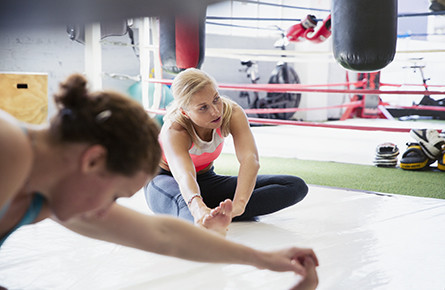 6. Boxing + Yoga
New York City's Box + Flow melds boxing and yoga, starting with high-intensity speed and power intervals on the bag and finishing with a low-intensity, mind-clearing flow on the mat. Meanwhile, in London, BoxingYoga incorporates boxing technique into yoga flows, and you can try it at home, too. The unlikely pairing is meant to help improve balance—and is proof that sometimes, opposites really do attract.