Feast your eyes on the new ultra glamorous Mariah Carey and MAC collection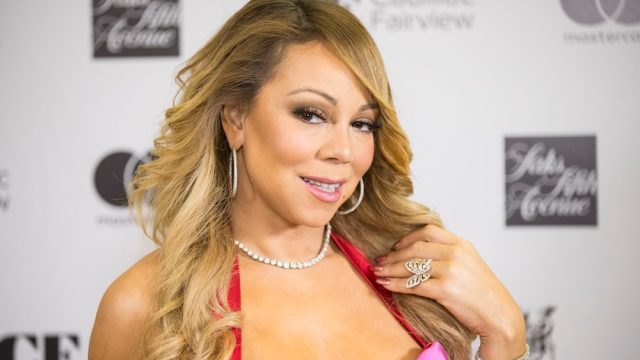 Mariah Carey and MAC are back for a second collection that'll have you feeling ~emotions~. After more than enough teasing, we've finally got all the official pics and deets on the MAC and Mariah Carey holiday collection AND an official release date. A whopping 23 items make up the MAC and Mariah Carey collection, including shadows, brushes, lip pencils, lashes, powders, lipsticks, and glosses. The packaging is so holiday it hurts — and we mean that in the best way possible. Lucky, insiders are already swatching the collection on Instagram, so it's safe to say the hype is BUILDING. Get ready for one of the biggest releases of the season, guys.
Let's get into the lipsticks — here's "I Get So OOC," a frosted brown that would look AMAZE with the glittery lipglass from Rihanna x MAC.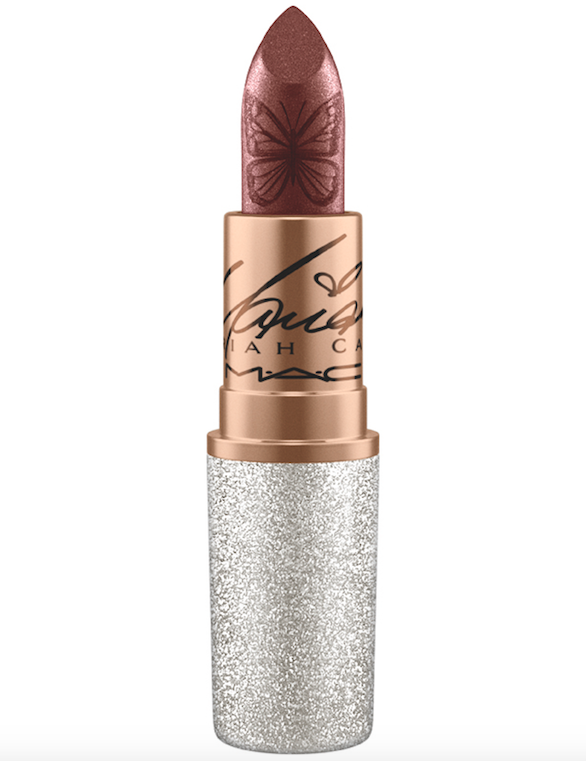 "All I Want" is another frosted shade that would be cool when mixed with other shades. How about with one of Kylie's new Koko glosses? Too blinged out? Nah, we didn't think so either.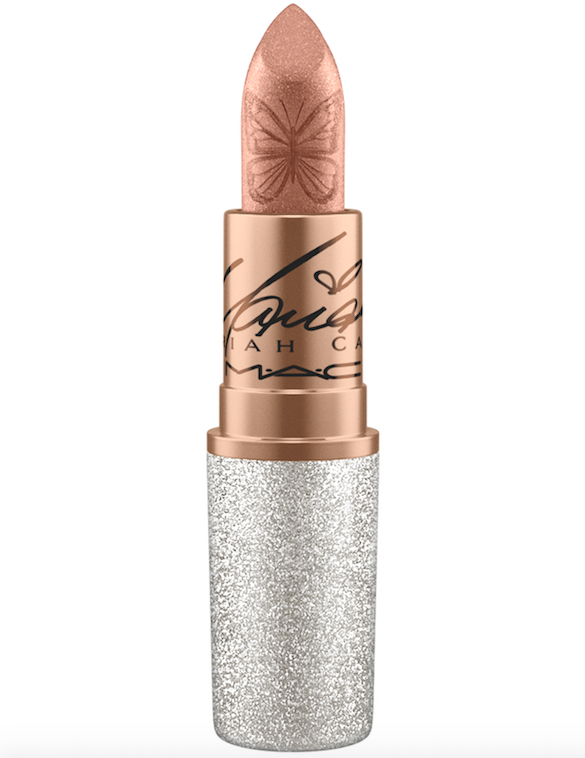 "Bit of Bubbly" is a pinkish nude, cremesheen. We have a feeling this one will go FAST.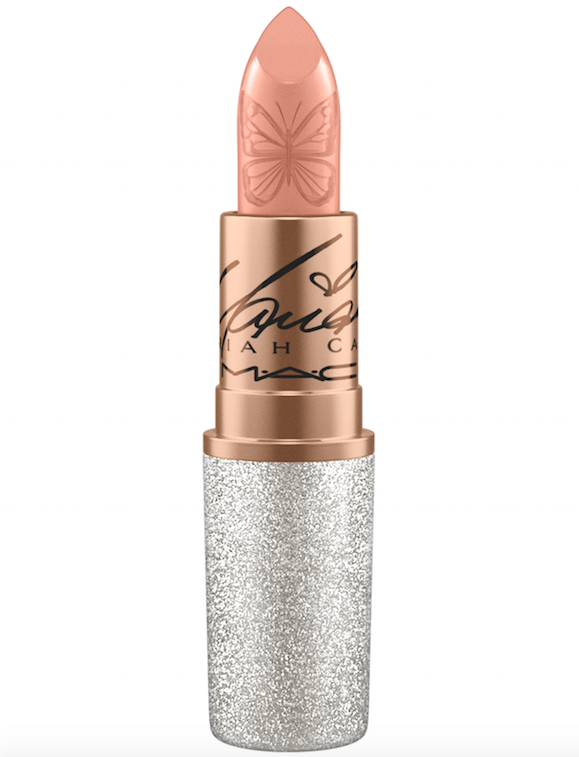 "Dahhlinggg" is a pinky peach that'll coordinate well with any TooFaced Peachy palette.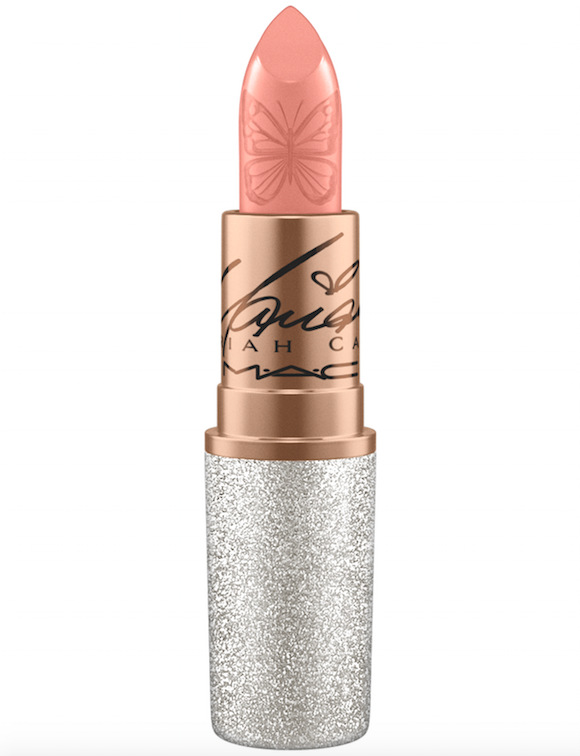 "MCizzle" is a cooler peach that's very Mariah. It's a cremesheen, which is a sigh of relief for anyone who needs a break from mattes.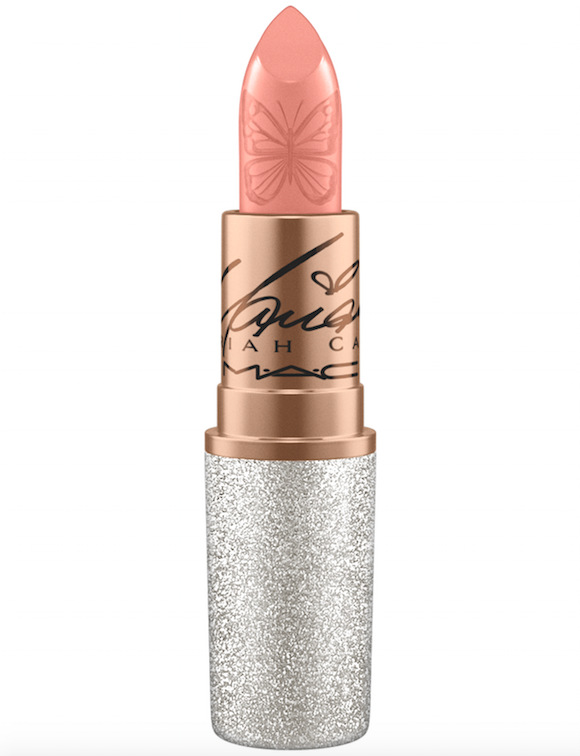 "Its Just Like Honey" lipglass is almost too pretty to use. (Emphasis on ALMOST.) The lipsticks are priced at $20 each.
"Rainbow Interlude" is a soft white shade that doesn't seem that universal. We're curious to see this one swatched.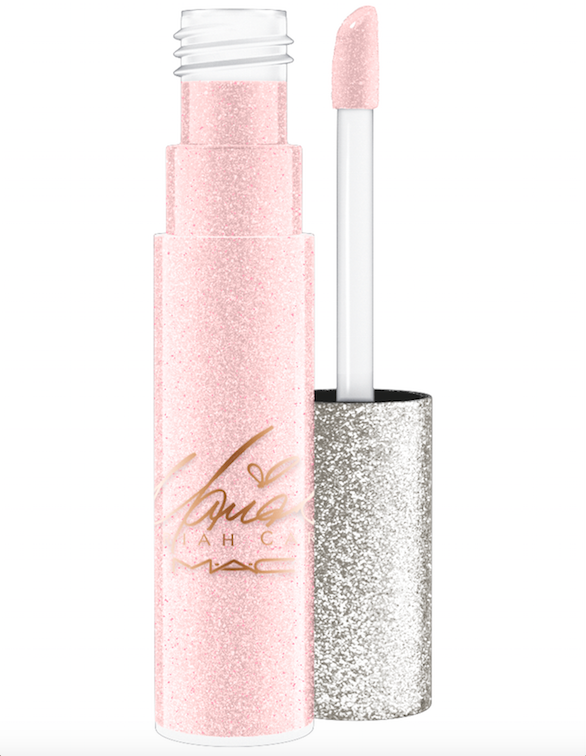 "Little Miss Monroe" is nothin' but golden goodness. MAC described it as a "true gold," so we're hoping for some Pat McGrath-level pigmentation.
"Dreamlover" is the perf name for this MC signature pink gloss.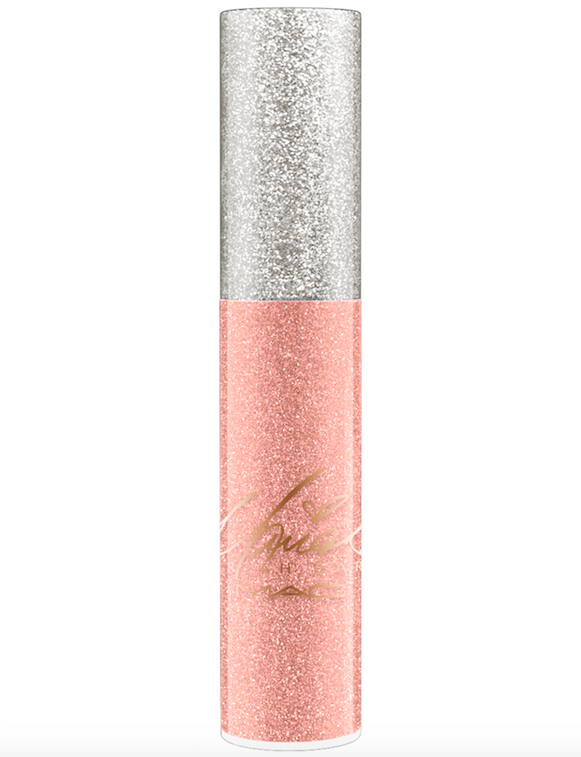 If you're feeling the bronzy/pink shimmer magic of "Butterfly Bling," be ready to hover over our laptop. This one's online only. All the lipglasses are $18.50 a pop.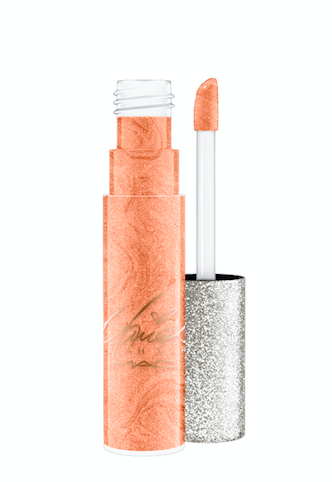 Here's a swatch of all the lip shades.
SWOON
Okay, on to pencils. There's "So Dramatique," a deep brown that could work to define these frosted lip shades, and "New Ombré" a cool peach to work with all the peach-hued tones of the collection. The pencils will run you $22 each.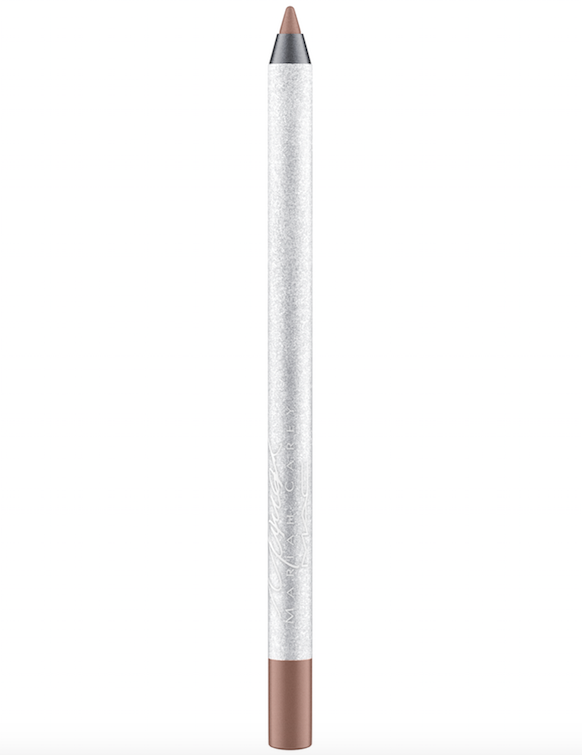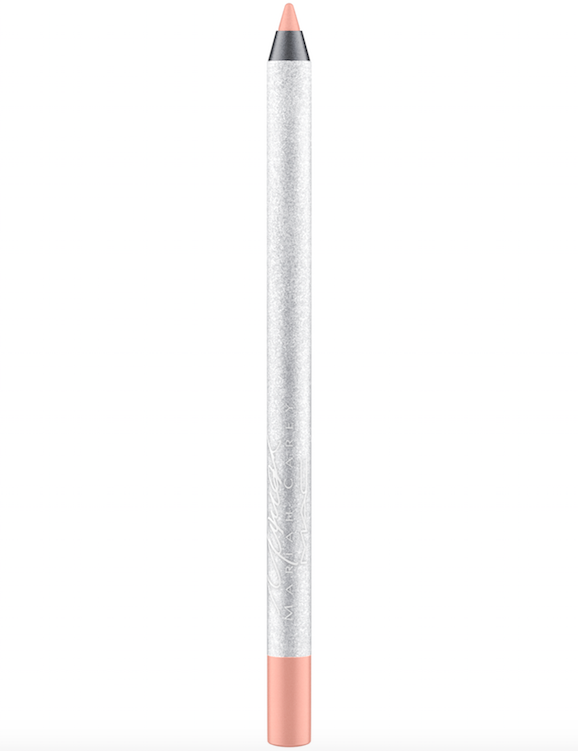 MACMariahCarey features two shadow quads that will retail for $41 each.
"I'm That Chick You Like" is a gilded dream. The shades are "Whenever You Call," a yellow gold that could possibly double as a highlighter, "Can't Escape Me," a mocha, "Golden Petals Scattering," a cool brown with shimmer, and "How You Thrill Me," a dark brown with a satin finish.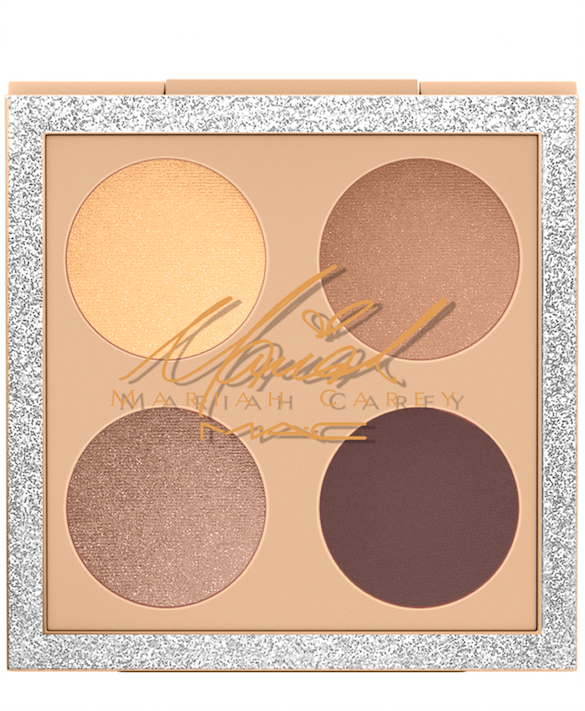 The second shadow quad "It's Everything" includes "Diamond Butterfly," a silvery shimmer, "I'd Give My All," a mid-tone gray, "Images of Rapture," a black with red shimmer, and "Twinks," a deep plum.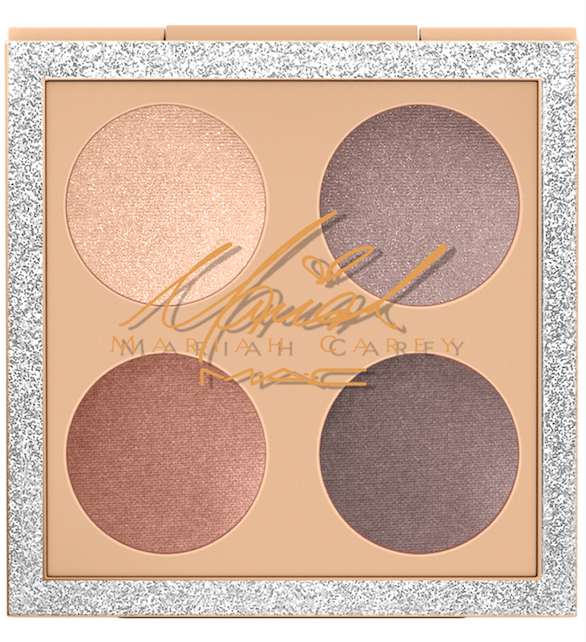 What would a sultry songstress' collection be without eyeliner and lashes? "This is My Night" is a brown/black liner priced at $22, and the 36 and 05 lashes are $18 each.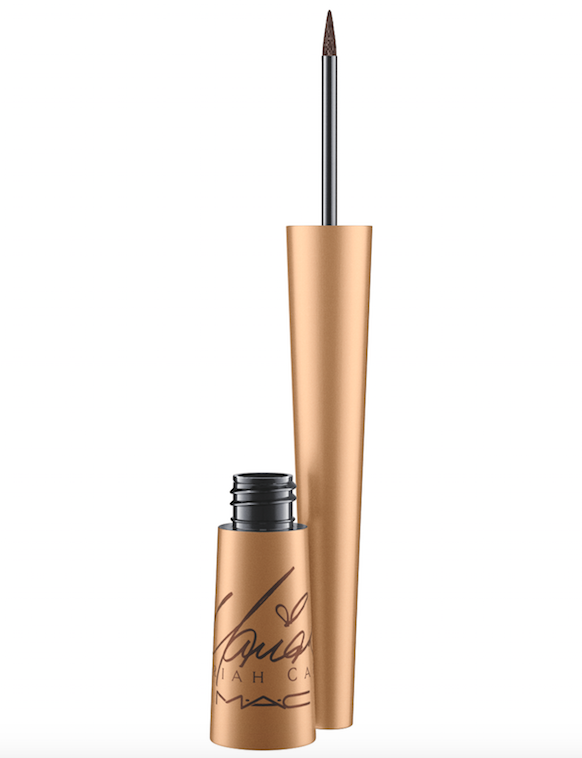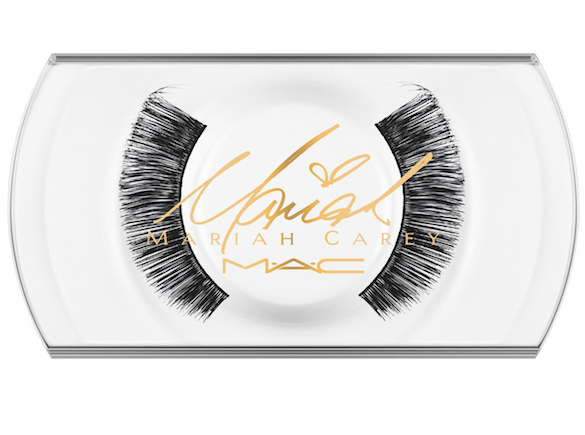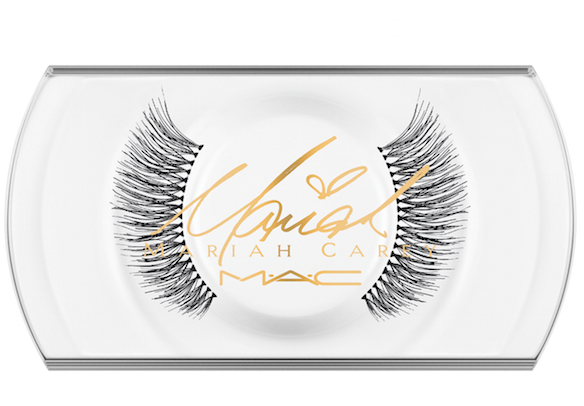 The "My Mimi" Extra Dimension Skinfinish is bound to sell out. We all know this. It might not be a bad idea to try and score more than one of this limited edition shimmer powder priced at $45.50 each.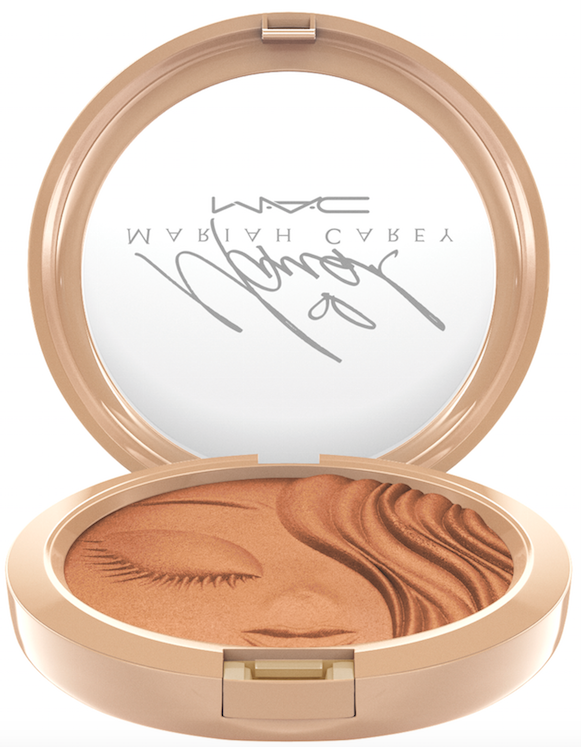 The collection includes two blushes, "You've Got Me Feeling," a light pink and "Sweet Sweet Fantasy," which is more of a coral.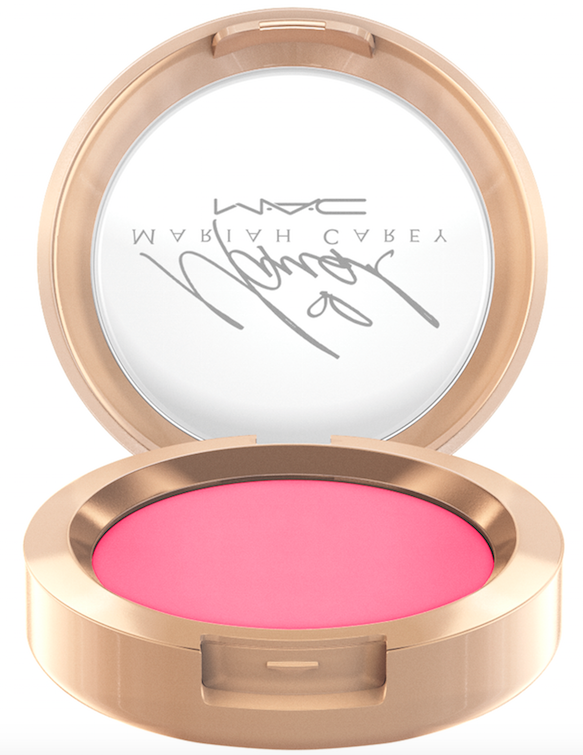 What would a Mariah Carey collection be without some sort of body shimmer? Here's "Touch My Body" radiant glow loose powder priced at $39.50.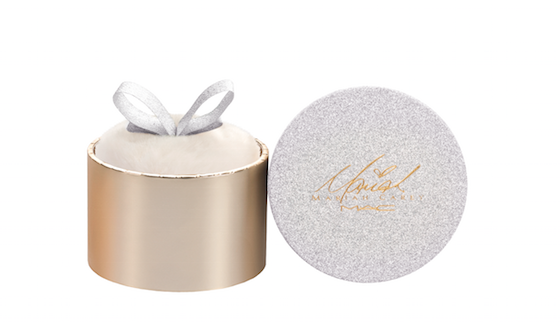 Last but not least, a 183 buffer brush and 239 eye shader priced at $59.50 and $28.50 respectively.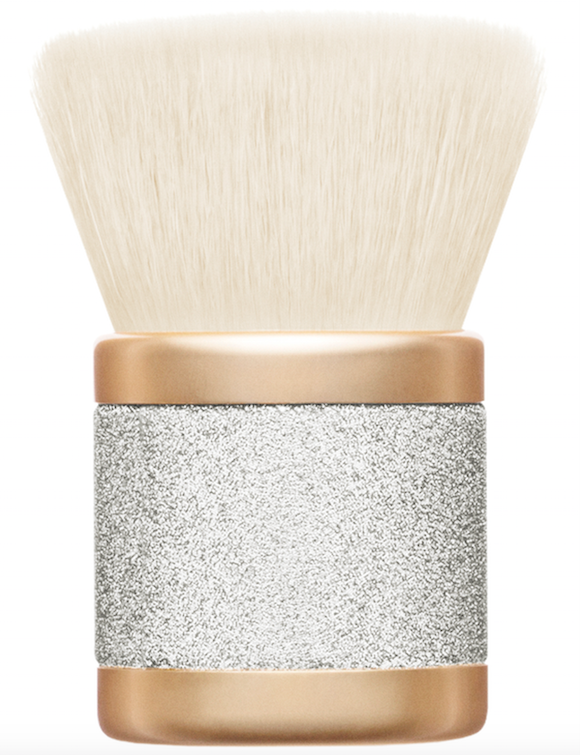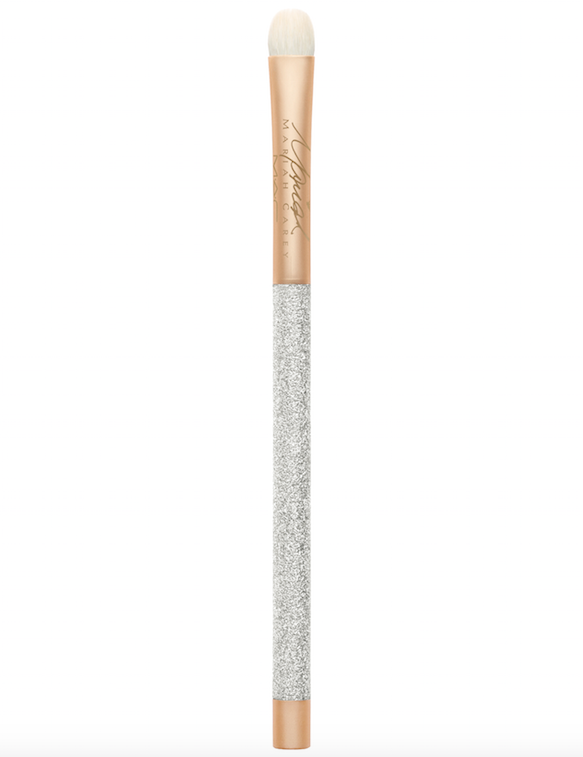 The MAC x Mariah Carey collection hits select MAC stores and online on December 15th.
Sooo….
What are you buying?