Shu Uemura and Takashi Murakami's new makeup collab is filled with so much color and cuteness, you won't be able to stop smiling
This holiday season has more than it's fair share of add-to-cart-worthy collections. Too Faced has been teasing their Christmas in New York collection since July, Urban Decay is launching a Naked highlighter palette, and now, Shu Uemura is collab'ing with Takashi Murakami on a holiday collection that's too cute to pass up.
If you're not as artsy fartsy as you'd like to be and can't quite remember where you've seen Murakami's work, you may recall he had a collab with Louis Vuitton, creating the most iconic bag of the early 2000s. (For me, Jessica Simpson and Nick Lachey's reality show revolved entirely around how many opportunities I'd have to salivate over her bag.)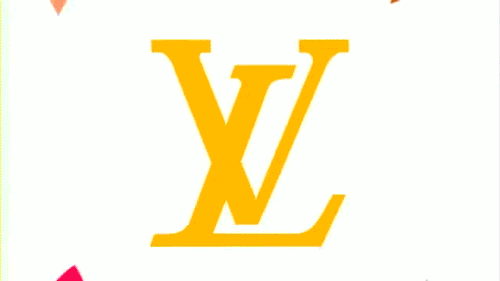 Or maybe you remember Kanye West's Graduation album which featured artwork by Murakami. Come on, how could you forget that adorable little bear!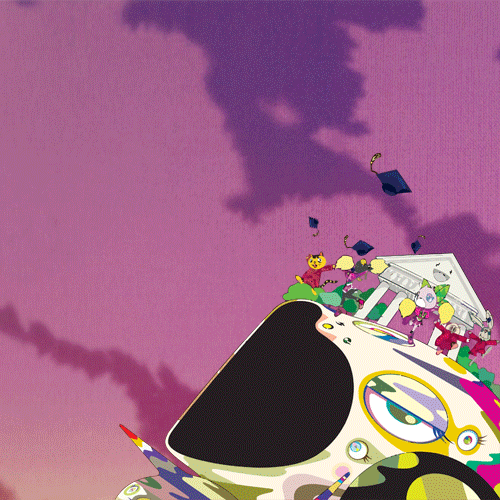 The Murakami x Shu Uemura collab is a whopping 25- piece collection.
Here's the breakdown:
Hair stuffs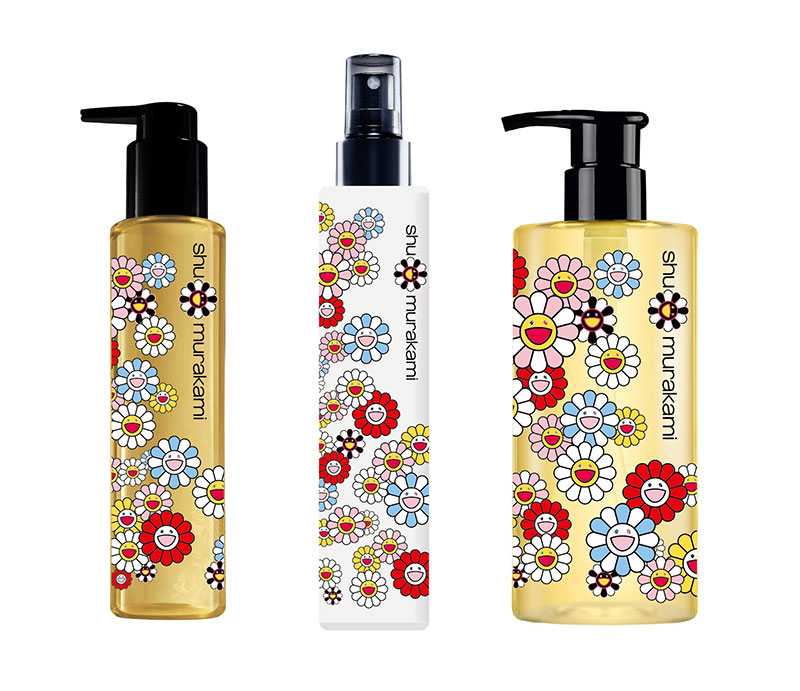 Three of Shu Uemura's top-selling hair products got the Murakami treatment. There's the Wonder Worker, a blow-dry primer that locks in moisture; Essence Absolue, a multi-use hair oil; and their Cleansing Oil Shampoo which sounds absolutely heavenly. These range from $33 to $69 and are shoppable over on the Shu Uemura hair site.
The Palettes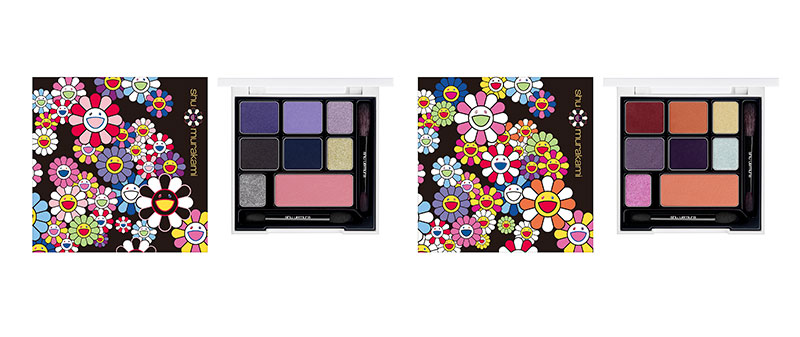 The Cosmic Blossom Eye and Cheek Palettes come in two shades. Cosmicool is a collection of blues and purples, with a poppin' silver for tear ducts and a soft pink blush, and Cosmikawaii is a warm selection of mostly reds and oranges. Both retail for $65.
The Pencils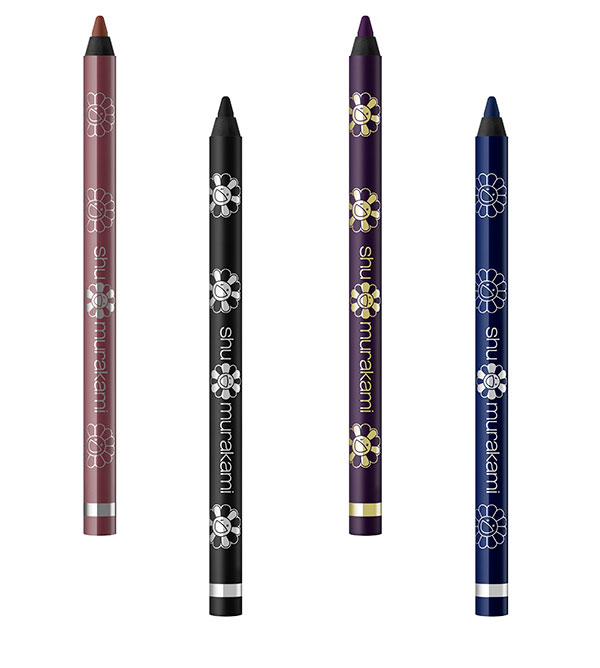 Colored eyeliners are so slept on. Murakami x Shu Uemura's collab includes four that match the palettes perfectly. The Cosmic Drawing Pencil comes in Comet Brown, navy, purple, and black and retail for $24 each.
Lipstick Game Strong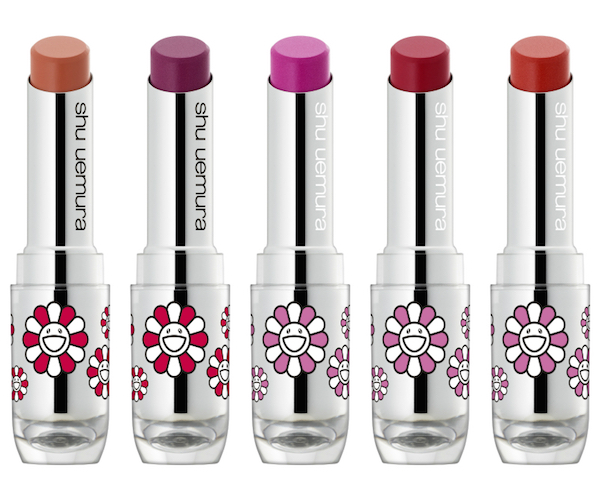 The Rouge Unlimited shades aren't what you'd expect from a holiday release and that's what makes them special. We have more than enough reds and violets to choose from, what about lighter shades to pair with a bold eye? Choose from Rogue Bloom (an orangey-red), Pinky Bloom (a soft pink, think Nicki Minaj but softer), WN255 (a mauve), OR520 (a nude), and RD164 (the happiest magenta EVER.) Shop them all here for $30 each.
The Trios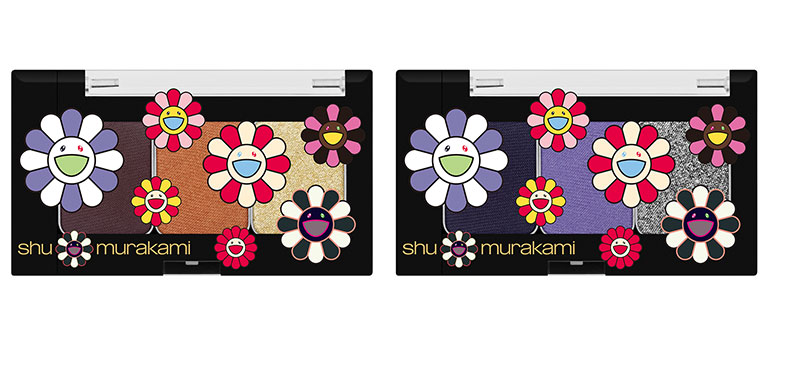 Sooo happy there's a shadow trio option in addition to the palettes. (If you're like me and have a go-to blush you'd never turn your back on, all you really need are the shadows.) The Blossom-Nova Eye Trios come in two options — one featuring a blue, navy, and shimmering silver, the other with brown, orange, and gold. 32 buckaroos each.
Cleansing Oil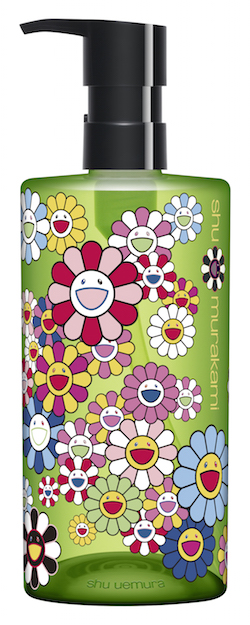 The Anti-Oxi+ Cleansing Oil is a powerhouse. It's got moringa extract to fight the effects of pollution on skin and green tea extract to reduce dullness. A 150 ml bottle costs $37, the 450 ml is priced at $77.
The Accessories
Surely you remember Shu Uemura's now epic name drop in The Devil Wears Prada, (come on, it was one of Gisele's only lines)if not just know that they make some of the best eyelash curlers in the game. The Cosmic Black Premium Curler retails for $20.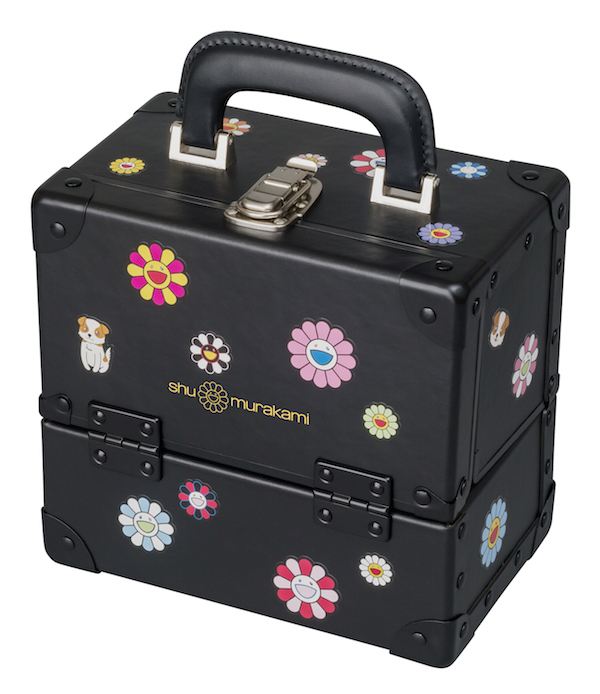 If a Caboodle went to Art Basel and came back obsessed with contemporary Japanese art it would look like the Beauty Station Makeup Box. It's a serious splurge at $450, but I'm sure every '90s babe is thinking, "I can totally carry that as a purse."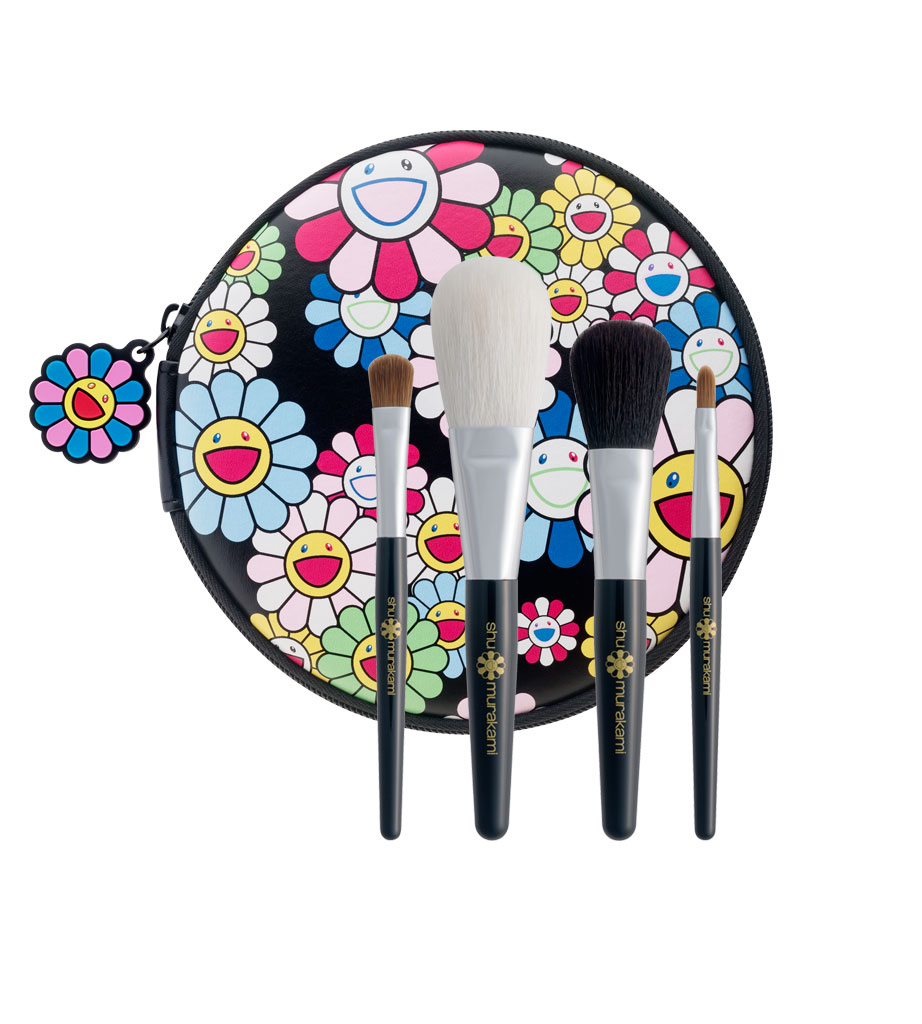 The pouch alone makes the Cosmic Blossom Premium Brush Set a must. Only $65 for the four-brush set.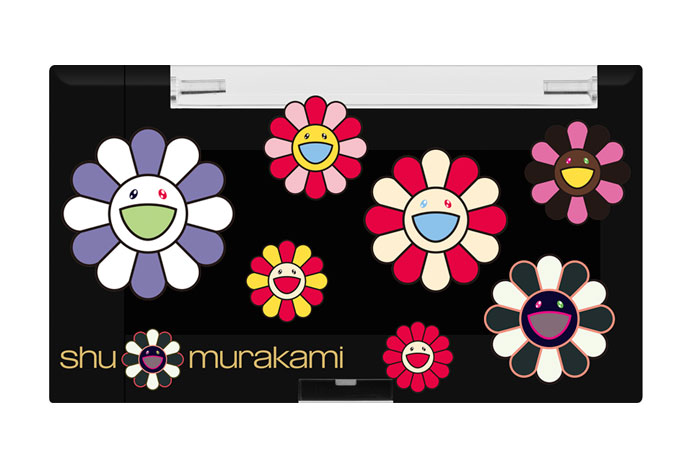 The kind folks over at Shu Uemura were kind enough to make a custom case as part of the Murakami collection. It only costs $9 and you can fill it with any Shu Uemura shadows to make your own palette.
Another customizable option is the Bloom Glow Powder Case that can hold any Shu Uemura powder refill. The limited edition case is available right now for about $38.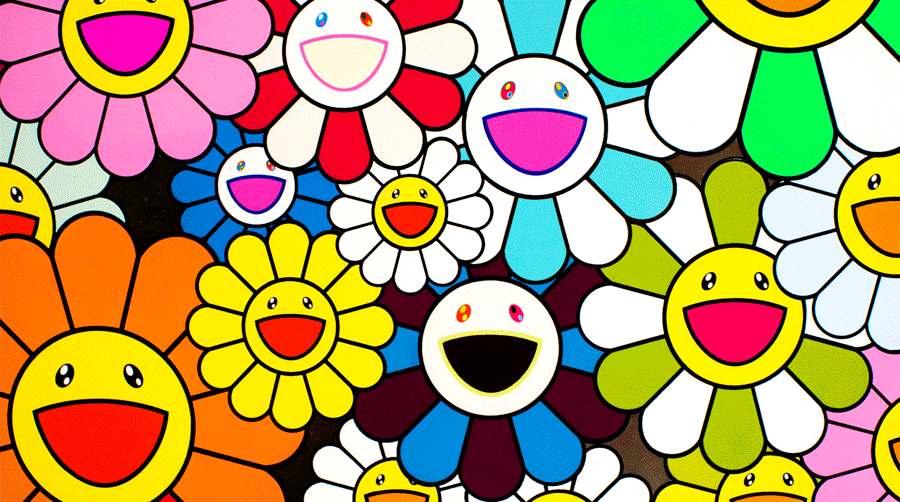 Everything is limited edition so act fast. Shoutout to all the makeup brands making sure absolutely no one is getting gifts this year. ?