How I finally faced my fear of hair dye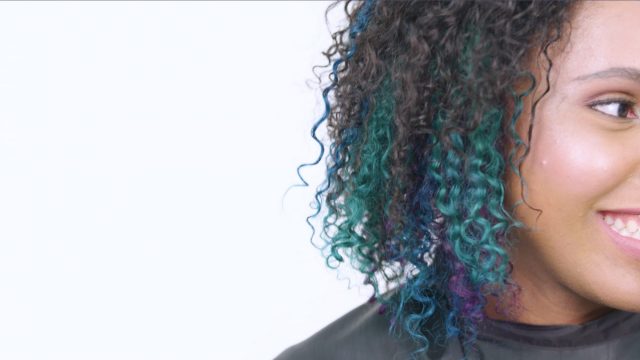 Dyeing my hair has always been on my beauty bucket list. However, because of a traumatic hair dye/bleach experience, I've been skirting around this dye job dream of mine. Let me play it out for you:
I have thick, coarse African hair. When it's straightened, it's very fine and very fragile. In 7th grade, I had the bright idea to have my mom bleach three sections at the crown of my head (also the part where my hair is the most brittle and coarse). Not only was the bleach too harsh for my delicate hair, leaving my locks super dry and with an abnormal amount of broken hair strands, the red color that we used to dye my bleach sections faded away quickly and left me with bright orange highlights. BRIGHT. ORANGE. HIGHLIGHTS. Needless to say, that experience haunted me every time I thought of dyeing my hair.
It's been 10 years, but I finally gathered up the courage to dye my hair again. I went into the Pravana studio with the motto "go big or go home" and decided to get peekaboo peacock vivids in my hair. Yes, peacock vivids, as in the same shades one can witness on the beautiful animal: emerald-green, a lush medium blue, and royal purple. I decided to go with the peekaboo method, in which the colors are hidden under a layer of hair, just so I could have control over how much color is being shown.
[tempo-video id="5613289843001″ account="4607804089001″]
Facing a fear of hair dye.
Before I even sat down, my nerves were already sky-high. I was super nervous, but also excited, but also really really scared. Mostly, I was scared of how the colors would look in my hair, but also of how I would react if I didn't love it. When I'm not a fan of an outcome, you can automatically tell by my facial expression. My face has a hard time hiding how I really feel in the moment. Which can be…kind of problematic.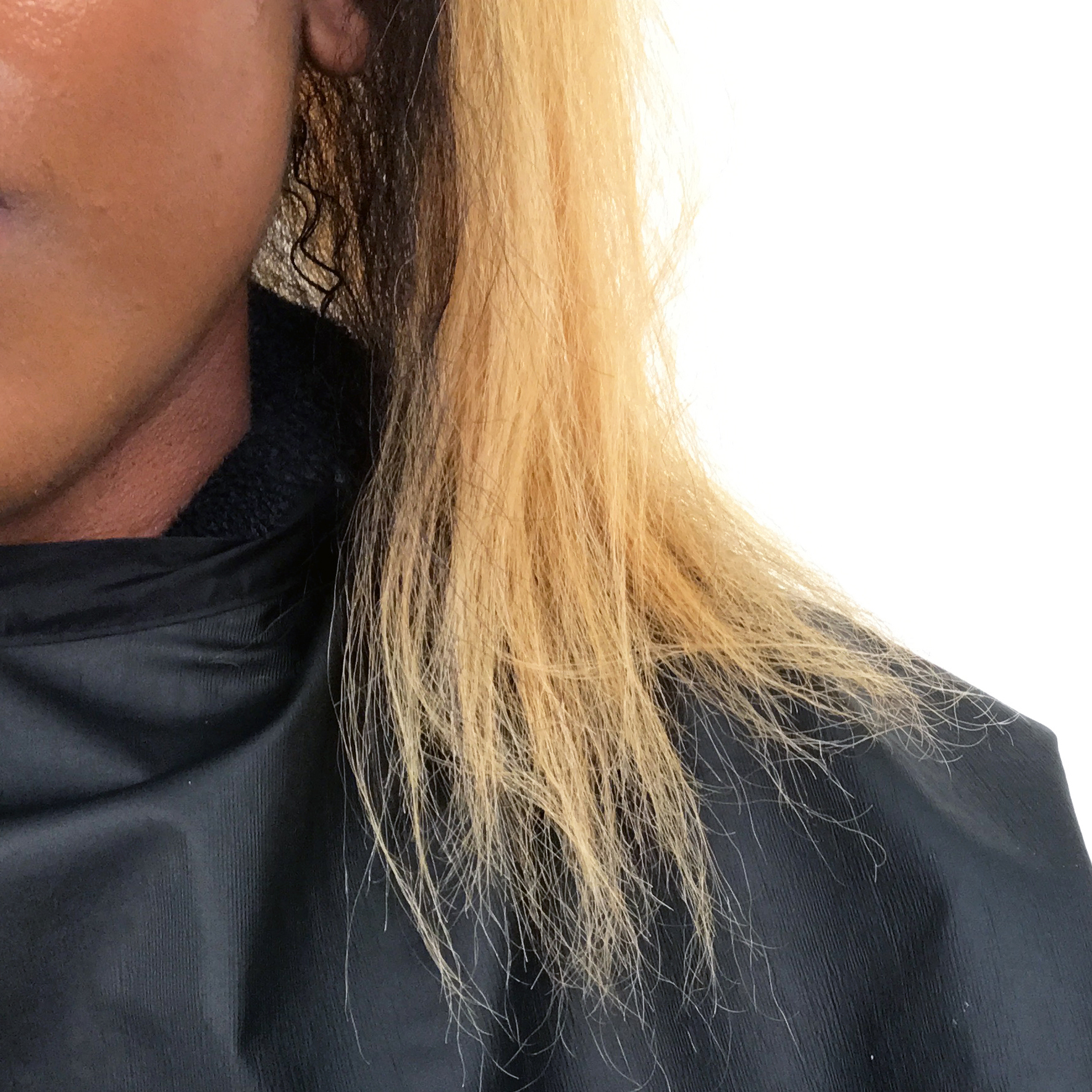 When Presley, my amazing hair stylist, starting bleaching my hair, I swear, the smell of the bleach was triggering flashbacks to when I was 12. However, Presley used a Cream Lightener from Pravana (way more gentle on the hair) to bleach my hair, so I felt a lot more comfortable. I also knew that there was no turning back after this and I started to get excited for the peacock colors!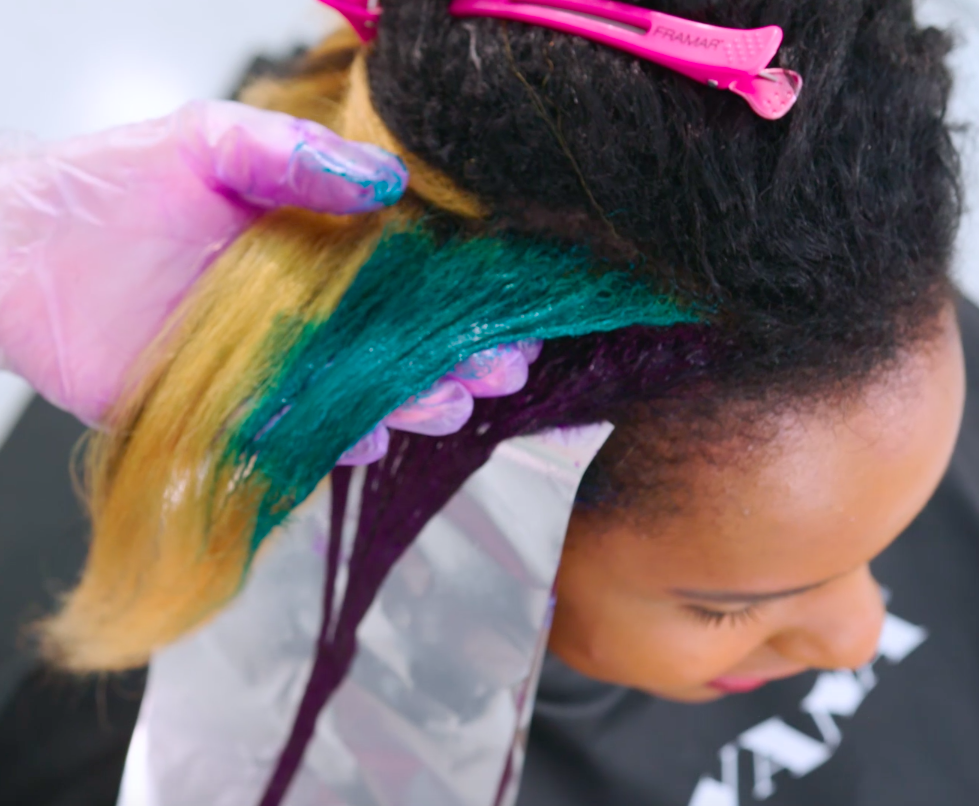 The color I was most nervous about was the green. Though green is actually my favorite color, I never imagined having it in my hair. Blue and purple, yes, but never green. However, I have to say that when I peeked at the colors while Presley was dyeing my hair, I was in love with the shade of green she used. I think that was the moment when I finally relaxed a bit and the excitement took over.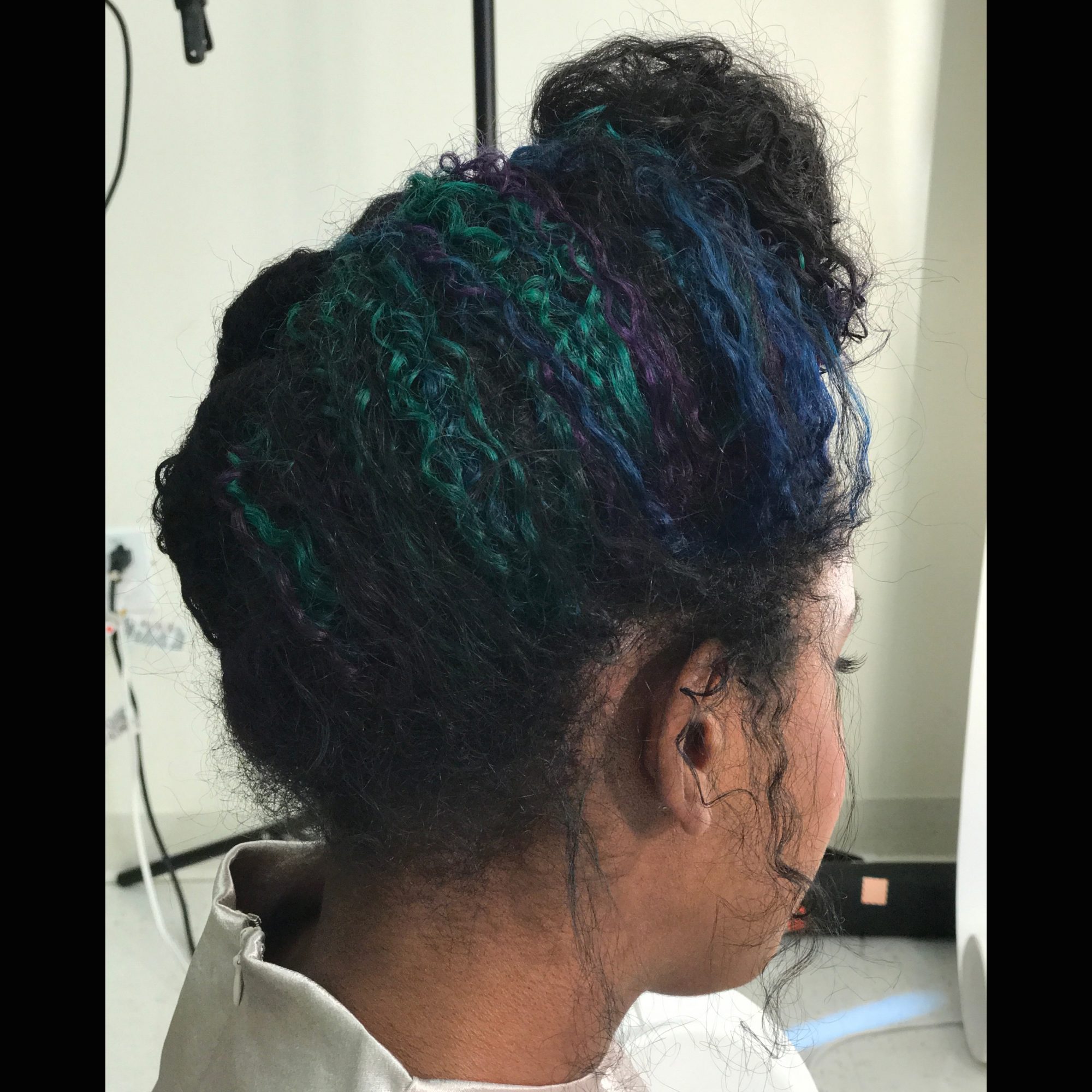 I can't describe the feeling I felt the moment I finally saw my freshly dyed hair. All I know is that I couldn't stop smiling. I instantly felt a new form of confidence. This look perfectly illustrates the creativity and edge I always saw in myself, but in a new light. I absolutely loved it.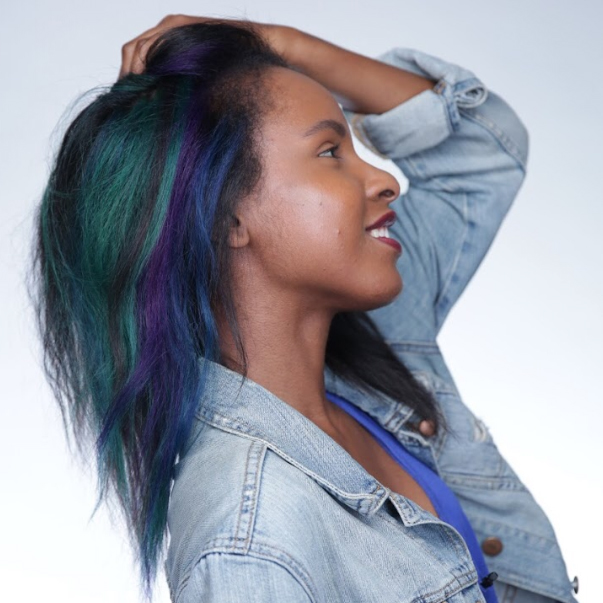 I'll leave you with three tips if you want to dye your hair but are a little hesitant or scared, like I was.
Go to a professional.
As much as I love my mom and appreciated the effort she put into doing my hair, next time I would opt out of the box dye and bleach, and go to a salon.
Start with hidden colors in your hair.
The peekaboo style is definitely my favorite because it give me control over how much color I want to show or hide away.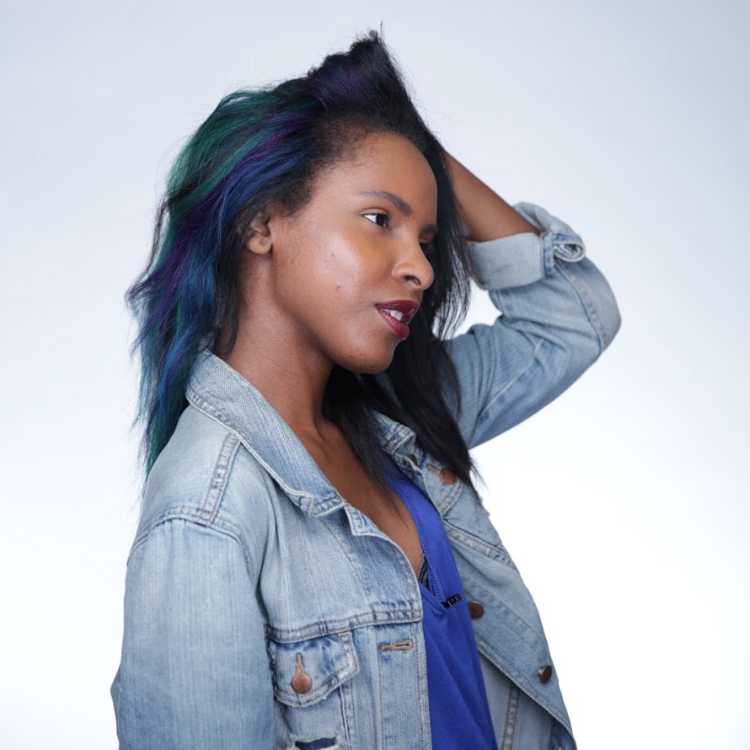 Last, but not least, take the risk.
Dyeing my hair was a risk, but I have no regrets. If you love color and expressing yourself through your appearance, then you shouldn't let your fear stop you. I promise you, you won't be disappointed.