Why is the FBI investigating the Clinton Foundation? Here's what you should know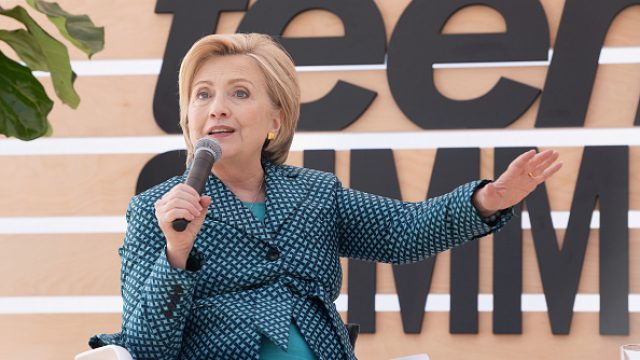 During the 2016 presidential campaign, then-candidate Donald Trump continuously claimed that his opponent, Hillary Clinton was guilty of corruption. And now the FBI is investigating the Clinton Foundation after Trump's accusations.
Okay, so what's going on?
Unnamed law enforcement officials told The Hill about the investigation on January 4th. FBI agents based in Little Rock, Arkansas, where the foundation has its headquarters, are leading the probe. In the course of a month, they have interviewed at least one witness, and further action is expected in the coming weeks.
What the heck is this investigation about?
At the center of the new probe is the accusation that the Clintons offered political favors in exchange for donations to their charity. The organization is also being investigated for its compliance with tax law.
The most famous accusation of corruption is the Uranium One deal, in which the State Department allowed the sale of Canadian energy company, Uranium One, to Russia. The owners of Uranium One had donated to the Clinton Foundation, leading many, including Trump, to accuse the Clintons of corruption. Attorney General Jeff Sessions has been reportedly considering reopening a probe into the Uranium One deal since November.
https://twitter.com/udfredirect/status/920972261032648705
Are the Clintons guilty?
The Clintons have routinely denied allegations that the organization had accepted bribes to determine its priorities. An initial FBI investigation into the foundation in 2016 found no proof that the charity had accepted bribes.
Clinton's spokesperson, Nick Merrill, told CNN on January 5th, that the probe was "disgraceful." He also implied that it was being used to draw attention away from the investigation into possible Russian collusion with the Trump campaign during the 2016 election.
"Let's call this what it is: a sham," Merrill said. "This is a philanthropy that does life-changing work, which Republicans have tried to turn into a political football."
The newest investigation into the Clinton Foundation feels a little suspicious, given how often Trump has demanded that Hillary be investigated. We're not sure that anything new will be revealed in this probe, but we hope that it can be resolved quickly.