These are our favorite tracks off "The Hamilton Mixtape"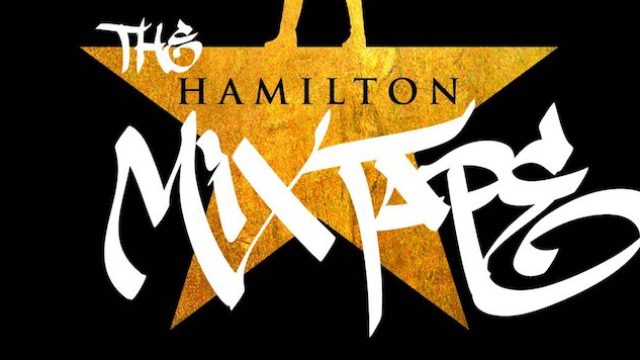 I spent most of last winter looping the Hamilton cast recording (and crying whenever I hit the final few songs). So when the full Hamilton Mixtape dropped this weekend, I jumped on it like the foxes in these GIFs.
For those of you not into Hamilton, you might want to step out because this is about to get real gushy. The Mixtape, first announced in March this year, has been dropping tracks all month: Sia, Miguel, and fricking Queen Latifah for "Satisfied"! Kelly Clarkson's ridiculously tear-inducing rendition of "It's Quiet Uptown"! And now, the whole thing is out and making fans feel all the feels once again, now just in more pop styles versus the pomp and spectacle of rap-classical show tunes.
"Satisfied" and "It's Quiet Uptown" are obvious highlights; both Sia and Clarkson have a vocal range that could technically count as Broadway-ready. (Theater kids/fans, don't come for me for saying that.) But I'm also personally putting Usher's smooth take on "Wait For It" and John Legend's "History Has Its Eyes On You," which are perfect for their voices and vibes, on my faves shortlist. Ashanti and Ja Rule's "Helpless" is also an obvious highlight, if for nothing other than to hear these two duet again. (Also, it's hilarious for Lin-Manuel Miranda's lines, which he delivers with a lil bit of nerdy but confident bluster, to go through Ja Rule's particularly distinct vocals.)
The Mixtape ends with an intense reprise of "Dear Theodosia" featuring Chance the Rapper (a longtime fave of both me and Miranda) and Francis and the Lights, but the most iiiiiintense moment of the album definitely comes from Andra Day's "Burn," which feels both like lightning and also magnesium in water. Put that one on, light a match, turn the lights off, and get into your best simmering but productive angry state of mind.