Your favorite "Grey's Anatomy" character is definitely returning to the show next season
Grey's Anatomy fans have been all kinds of worried that Ellen Pompeo, AKA Meredith Grey, will not be returning for the 13th season of the show due to her contract coming to an end.
Pompeo's character has been a central figure on the medical drama since it premiered on ABC in 2005, so obviously her absence would be felt tremendously. Our stress level is super high just thinking about it.
But fans need not worry any longer, because Pompeo is OFFICIALLY RETURNING TO GREY'S!!!!!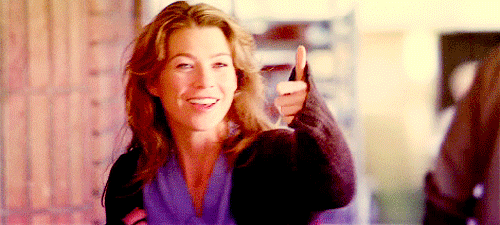 A rep for the actress confirmed the news to Deadline that she just signed a deal to appear in another season of the show. As for what will happen after Season 13… that hasn't been confirmed. But we do know that Shonda Rhimes and Pompeo are in it together. If one of them decides it's time to move on, the show will end.
"Shonda and I talk about it," Pompeo told Cosmopolitan earlier this year. "We feel like we're in this together, and I think we don't want to do the show without each other. I think when either of us is ready, when we feel like it's time to wrap it up [we will]. When she feels like it's time to wrap it up, I'm happy to, and if I were to feel that way, she would probably be OK too. We have a good relationship in that way, and hopefully it's a decision we'll come to together."
We just hope they give us a heads up, because we'll need time to process that level of devastation.