17 of our favorite red carpet looks from the Critics' Choice Awards
We are huge fans of scoping out the most creative and glamorous red carpet looks during awards show season, and luckily for us, the 23rd annual Critics' Choice Awards did not disappoint. The procession of red carpet looks brought us feathered bodices, lace embellishments, classic LBDS, shimmery club-worthy numbers, and many, many bold patterns. The impressive variety spoke to the trend transition between winter looks and spring, and we are certainly feeling the fashion offerings at the 2018 Critics' Choice Awards.
You might want to pull out a pen and take some notes because there are so many different outfit ideas to behold.
1Angelina Jolie
2Yara Shahidi
3Rachel Brosnahan
4Octavia Spencer
5Allison Janney
6Samira Wiley
7Jessica Chastain
8Gal Gadot
9Emma Roberts
10Mary J. Blige
11Jessica Biel
12Olivia Munn
13Chrissy Metz
14Nicole Kidman
15Sarah Hyland
16Niecy Nash
17Saoirse Ronan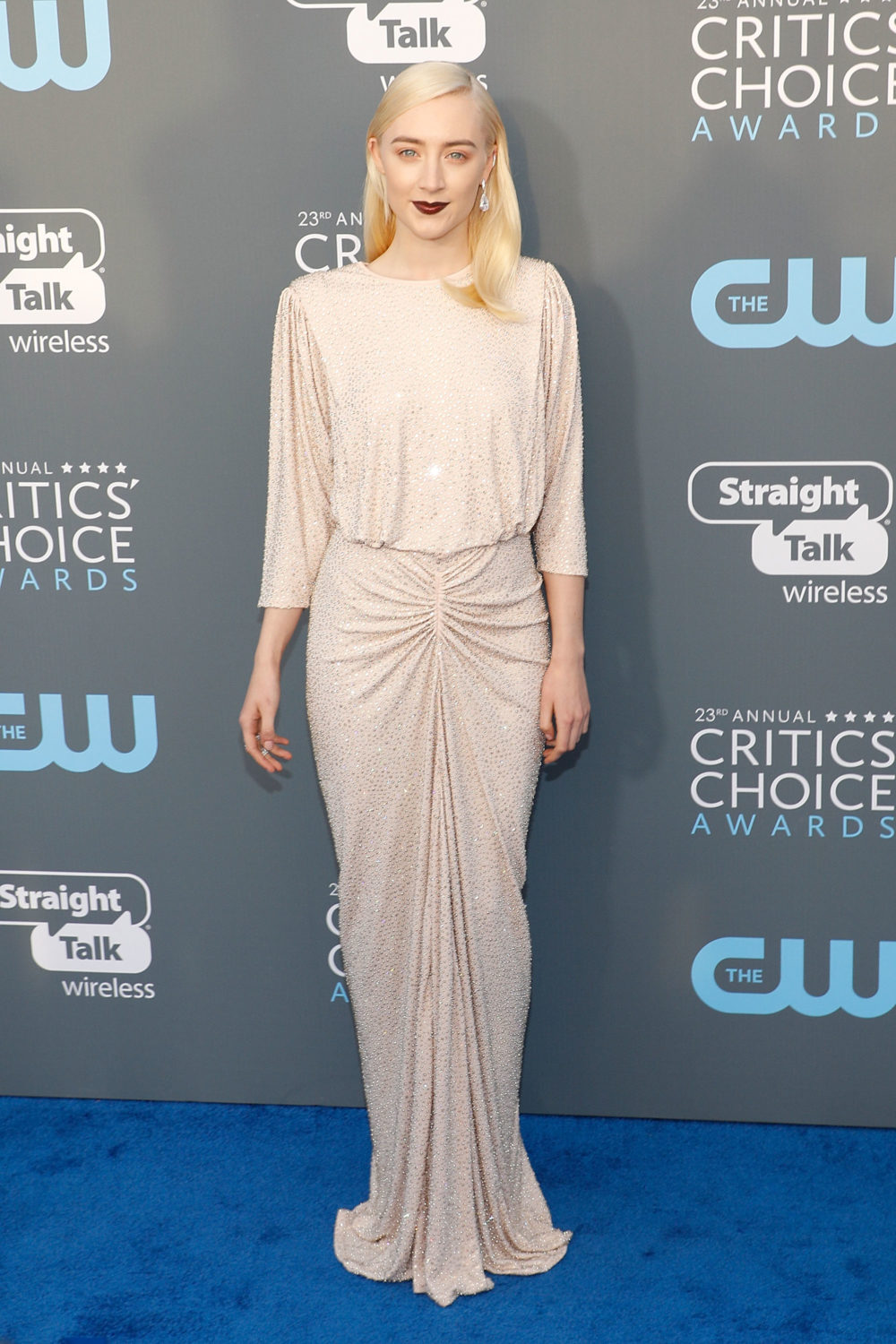 Based on the variety of looks that are already killing the game, we have high hopes for the fashion provisions of 2018. If January, one of the grayer months of the year, has brought us so much eye candy, we can only assume the 2018 fashion wave will only continue to get better.